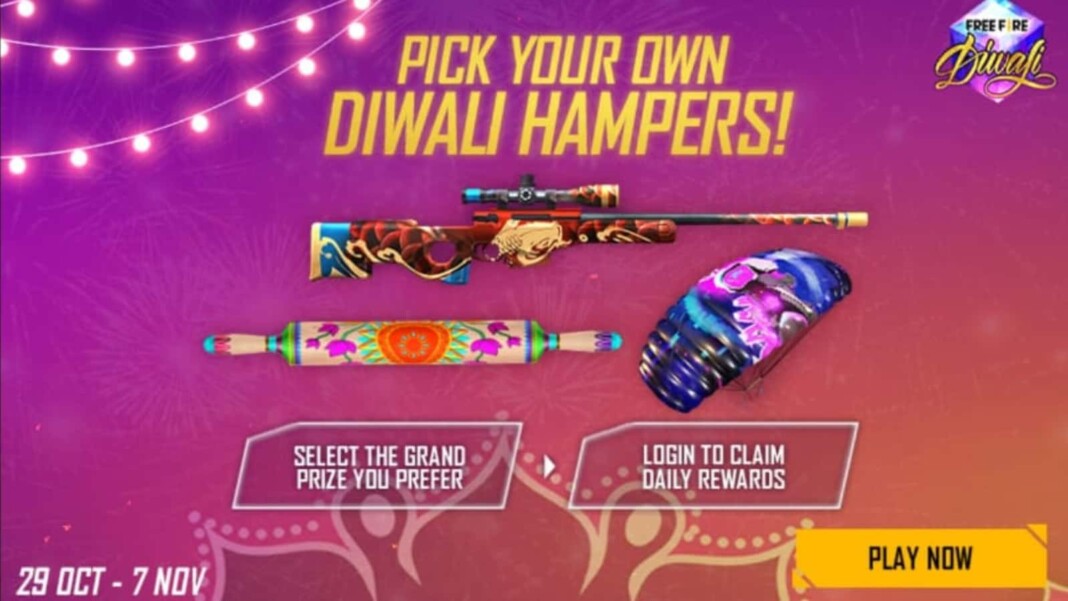 Free Fire Diwali Hampers event has commenced today which offers various exclusive rewards for players for free as part of login rewards. There are several other events running in the game under Diwali Celebrations which has taken place in the game since October 25.
Free Fire developers include localised content for each region and as of now, for Indian region, they have included Diwali events as Festival of Lights is right around the corner. The events has commenced in the game on October 25 and will go as long as till November 11. Players can get Diwali-themed skins in the slew of events that has taken place in the game.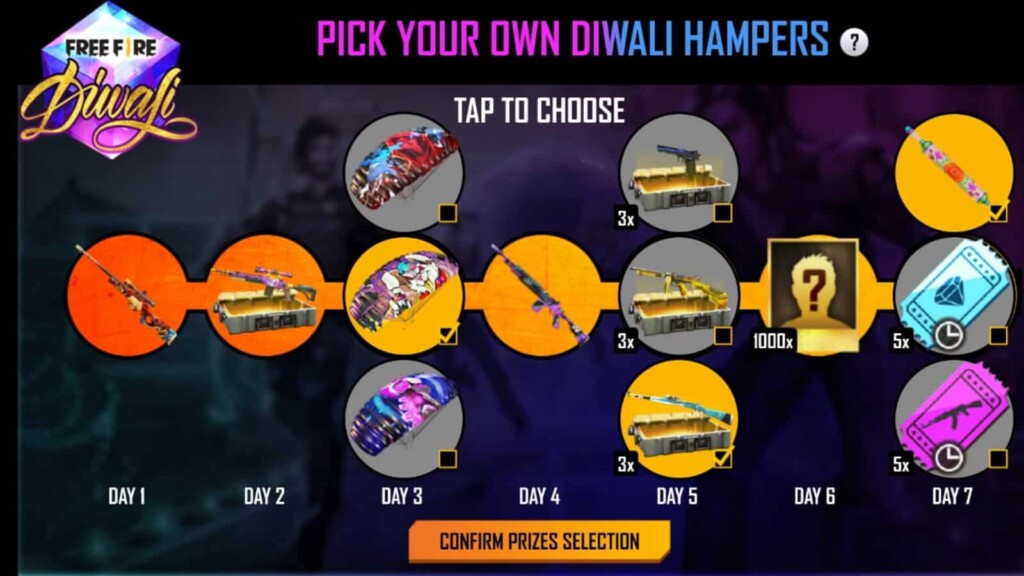 Today has marked the start for other series of events and one of them is Diwali Hampers event. The event offers players the chance to select their own choice of rewards in the event.
Free Fire Diwali Hampers event: All you need to know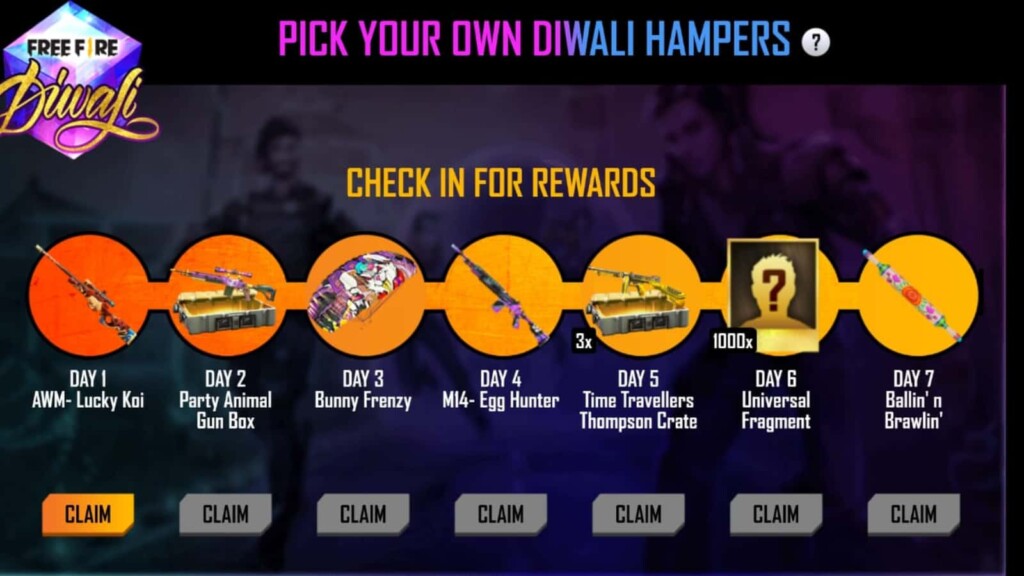 Pick your Own Diwali Hampers is a unique Free Fire event which lets players choose the rewards and earn them for free. All the rewards in it are available as login rewards. Players can only choose 3rd, 5th, 7th day rewards and the rest items are fixed. The event runtime is October 29-November 7, 2021.
It is worth noting that once a choice has been made, it cannot be changed. As a result, before clicking the "Confirm Prizes Selection" button, users must double their choices.
Read More: Sensei Tig vs Mr Waggor vs Detective Panda: Who Is The Best Pet In Free Fire?
Here is the prize pool of the event:
Day 1: AWM – Lucky Koi (7d)
Day 2: Party Animal Gun Box
Day 3: Choose any of the following parachute skins based on your taste:

Death Incoming Parachute
Bunny Frenzy Parachute
Street Dominance Parachute

Day 4: M14 – Egg Hunter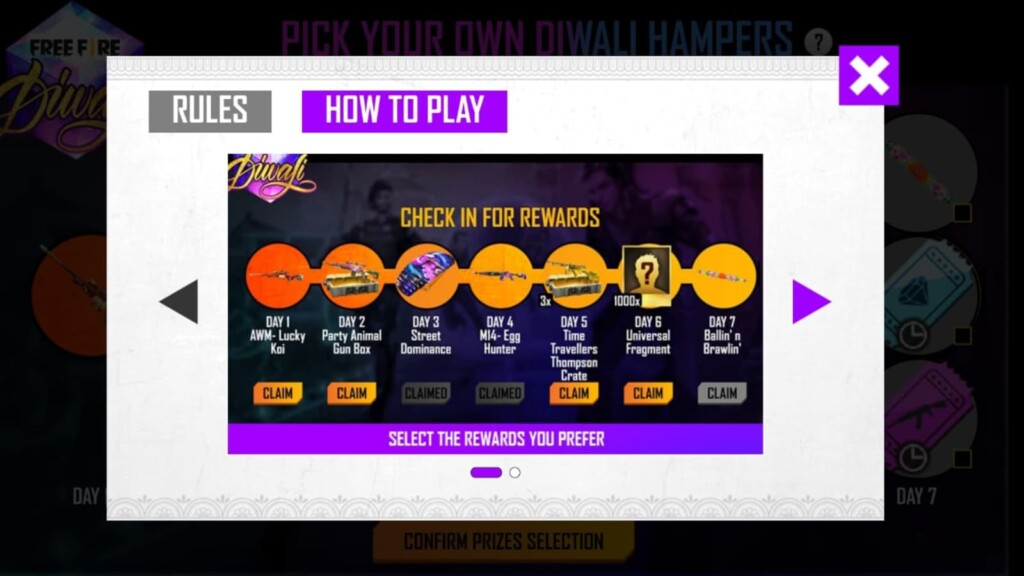 Day 5: Choose any one of the following gun crates

3x Bounty Hunter AUG Box
3x Time Travellers Thompson Crate
3x The Executioner KAR98K Crate

Day 6: 1000x Universal Fragment
Day 7: Select any one of the following three rewards:

Ballin' n Brawlin'
5x Weapon Royale Voucher
5x Diamond Royale Vouche
After clicking and confirming the rewards, players should log in daily to collect the rewards.
How to access the event?
Step 1: Open Garena Free Fire on you device and wait until it loads to the main lobby. Click on the Claendar icon present on the right side of the main screen.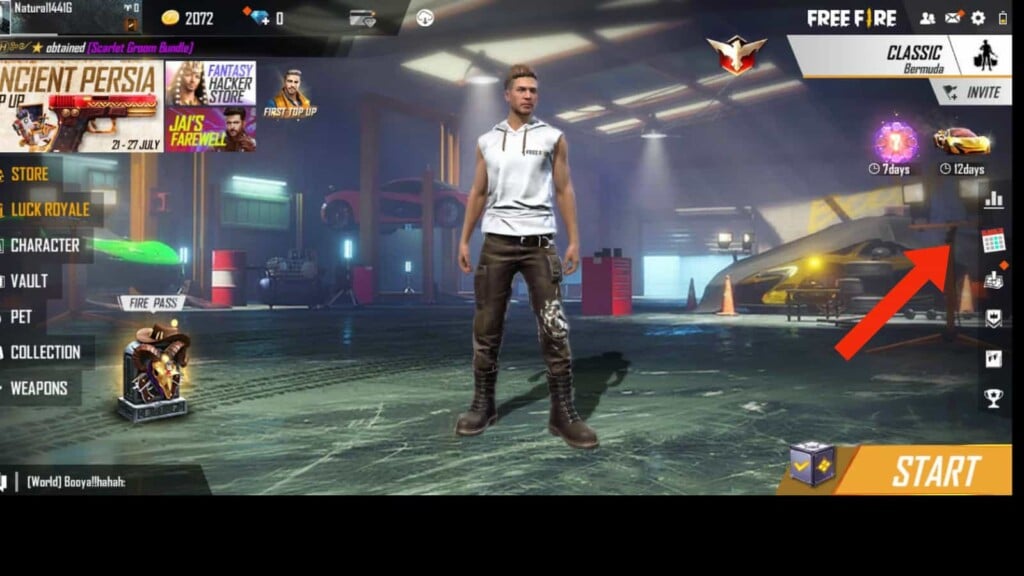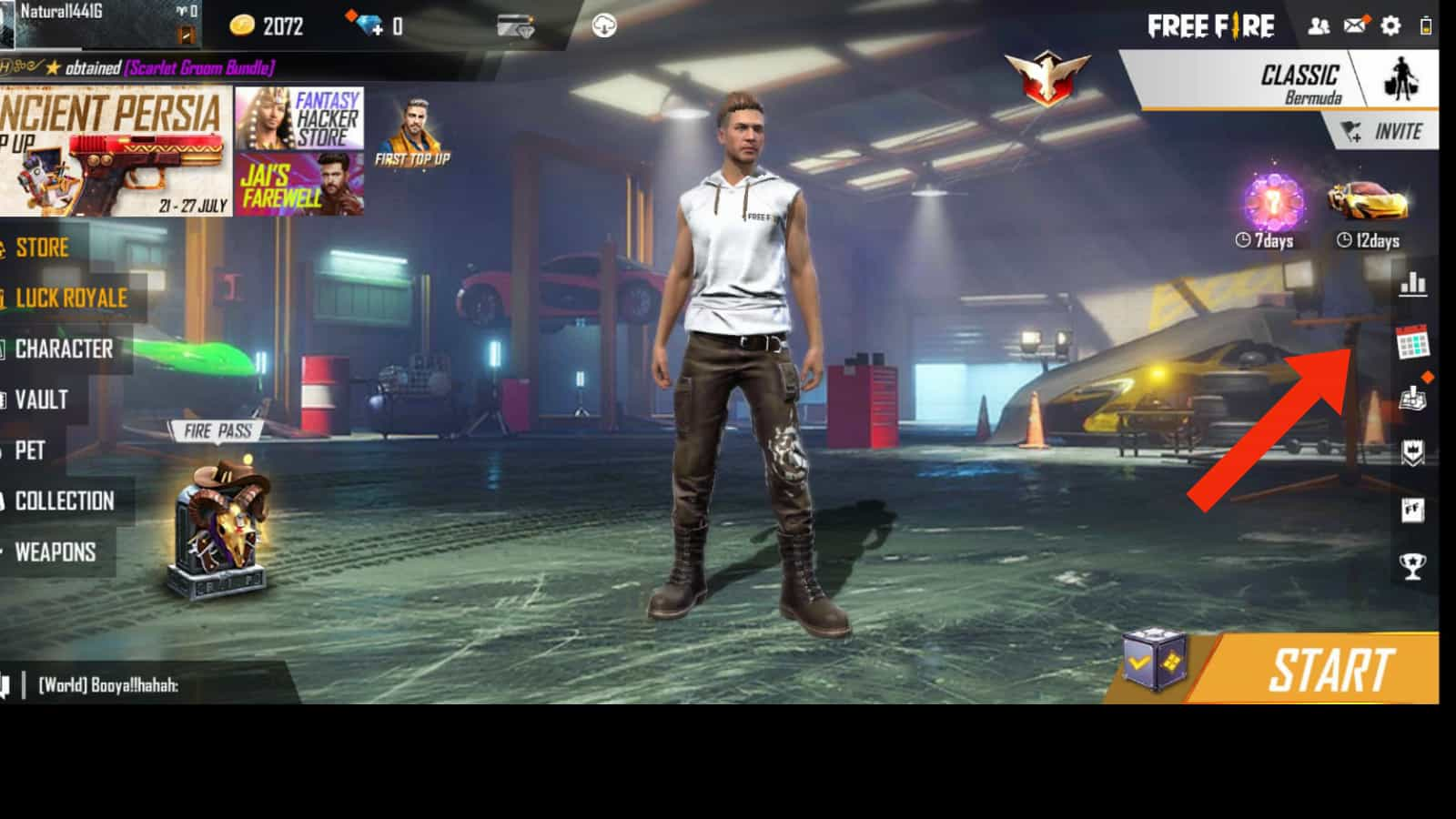 Step 2: Go to the 'News' section from the all sections and click on the 'Delebrate Diwali' section to proceed.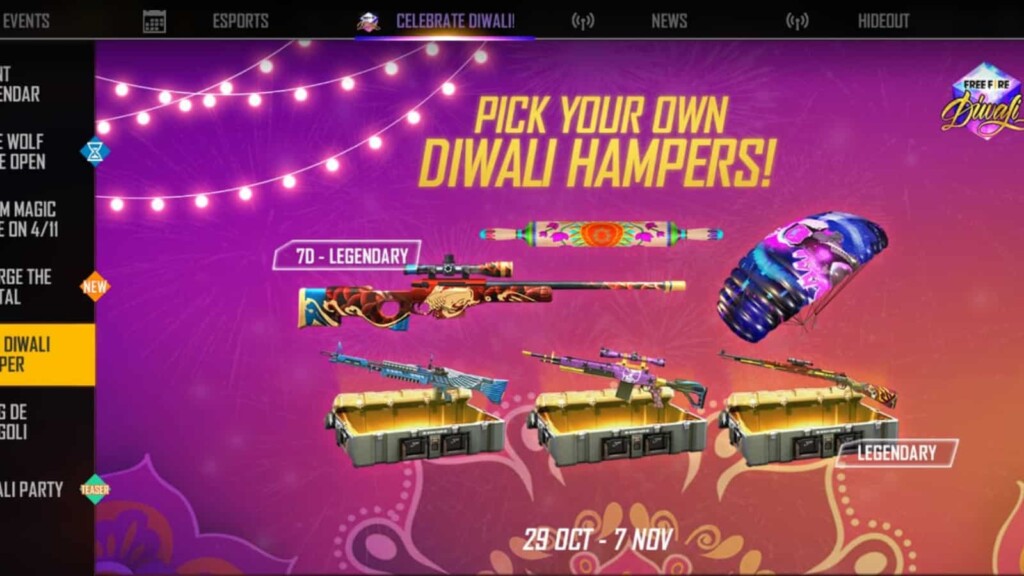 Step 3: Then scroll down to find the 'Pick Diwali Hamper' tab and click on Go To.
Also Read: DJ Alok vs Chrono vs Dimitri: Who Is Best Character In Free Fire Ranked Mode For October 2021?