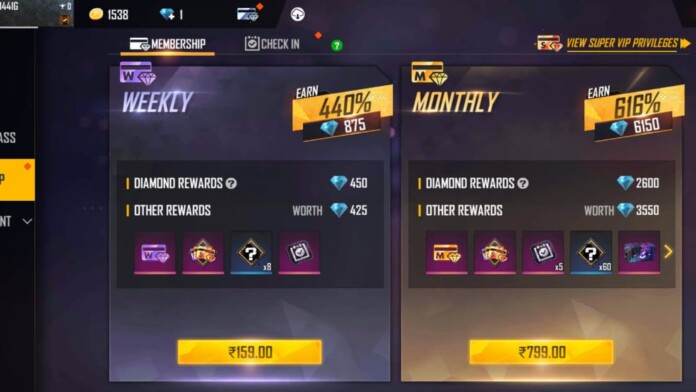 Free Fire Membership 2.0: Free Fire boasts a ton of cosmetics with new ones being added to the game each day. Apart from these, the developers release a major patch every two months. However, most of the in-game cosmetics charge a lot of diamonds which are the premium currency in the game.
The recent OB30 update of Free Fire has brought in new changes to the game along with new features. A series of new events have taken over player's attraction and there are numerous events upcoming the game in the coming weeks. One of the latest aspects of the new update is Membership 2.0. It is a great option for players who wish to avail the diamonds at a low cost. Currently, websites like GamesKharido and Codashop are not offering Free Fire diamond top-ups, which left players to choose the in-game store which does not offer any deals/discounts. Moreover, the cost is a bit high.
The new Membership 2.0 is one of the reliable ways to get diamonds at low costs.
Read More: How to get the Arctic Blue Bundle in Free Fire Incubator?
Free Fire Membership 2.0: All you need to know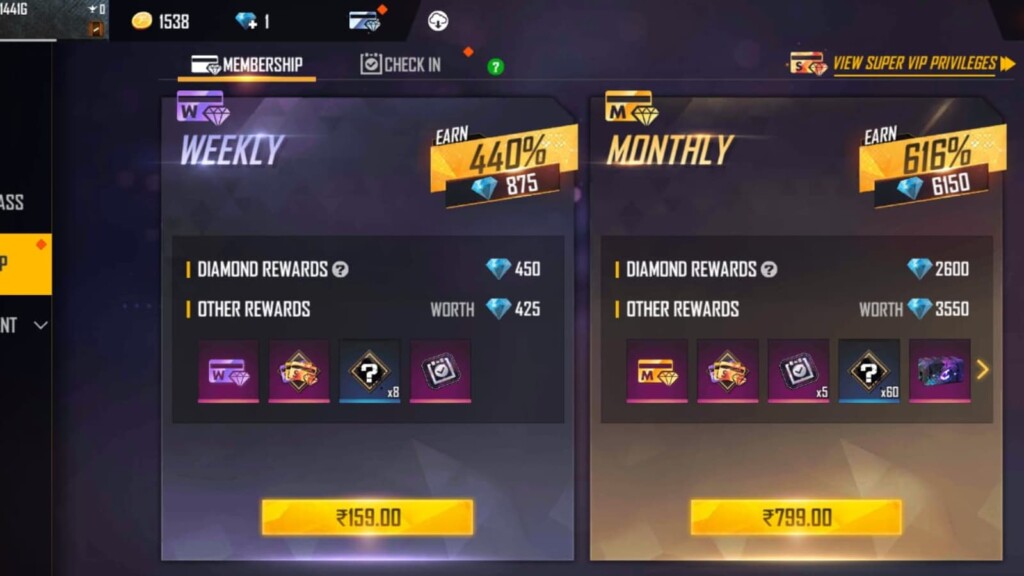 The new membership 2.0 has a couple of options just like earlier membership in the game namely, weekly and monthly. The benefits and perks were refreshed and new bonuses were added. A weekly membership would cost 159 INR and the monthly membership would cost 799 INR as earlier membership.
Following are the new bonuses and perks that are added to the new Membership 2.0:
Weekly Membership
Diamonds – 450
Other Rewards worth 425 diamonds include the following items:

Weekly Member Icon
Discount Store Priviledge
Universal EP Badge x8
Second chance
Monthly Membership
2600 Diamonds
Other rewards include the following items which are worth 3550 diamonds

Monthly Membership Icon
Discount Store Priviledge
Second Chance x5
Universal EP Badge x60
Weapon Skin Gift Box
The monthly membership gives a total of 6150 diamonds of currency and other items. Therefore, players can grab this golden choice which offers 2600 diamonds for a cost of 799 INR which is a great deal currently, given the other top-ups inactive.
Upon buying the membership, players will receive 500 diamonds initially and the rest 2100 diamonds are given via daily check-ins, in which you get 70 diamonds daily.
How to buy the Membership in Free Fire?
Step 1: Open Free Fire or Free Fire MAX on your device. On the Main lobby, players need to click on the 'Membership' icon which is present at the top of the screen.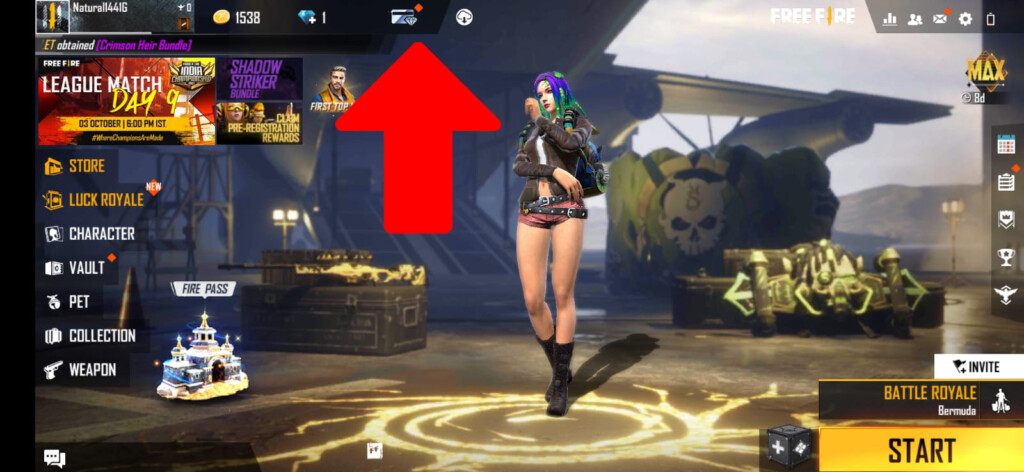 Step 2: Two options in the Membership 2.0 are shown choose the monthly plan and proceed with the payment.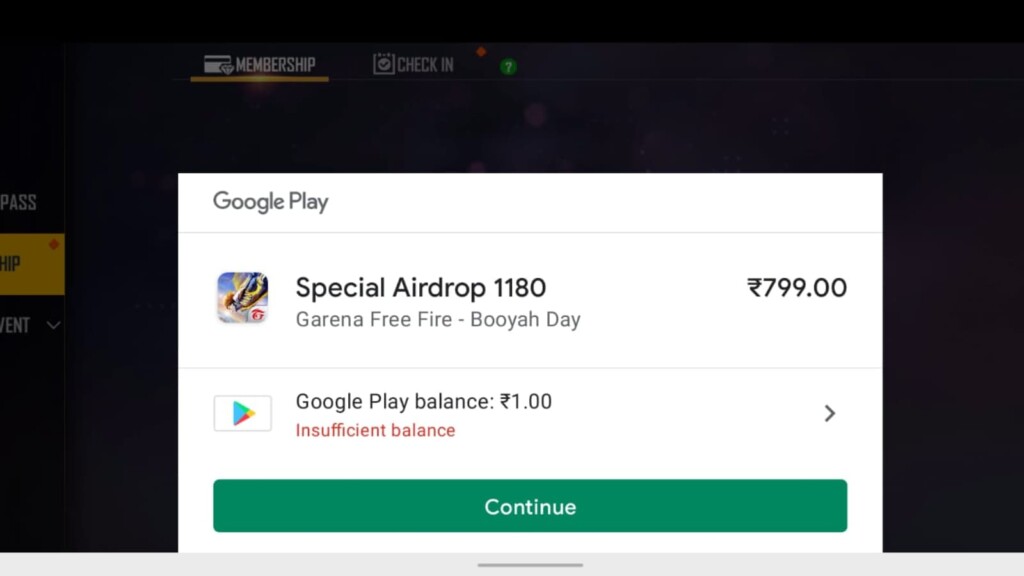 Step 3: After the successful payment via Google Play balance, your membership will be activated.
Also Read: Free Fire Auto Headshot: Best Sensitivity Settings for Mobile in October 2021 after OB30 update