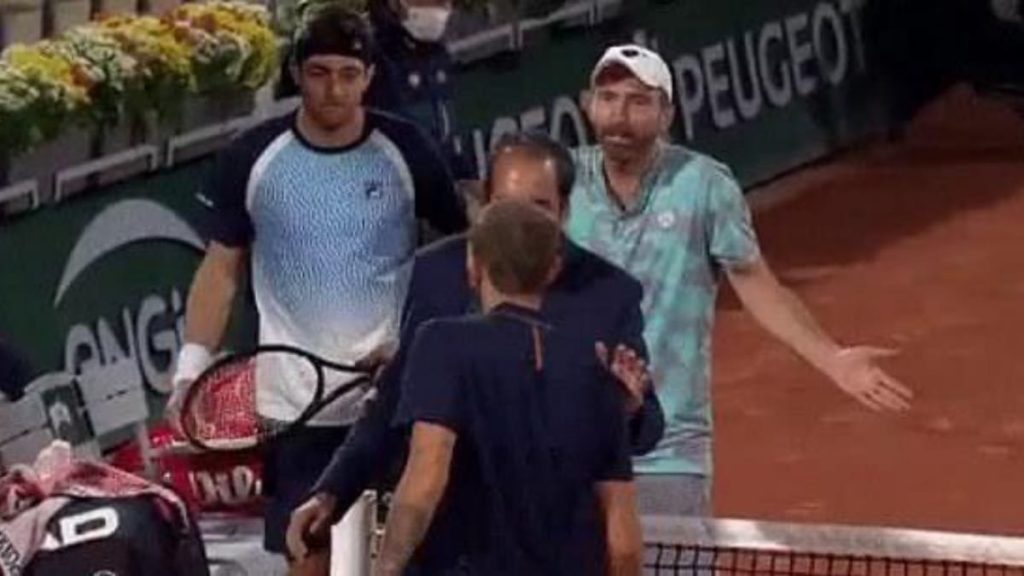 Dan Evans and Hubert Hurkacz were in a 1st round match-up against Matwe Middelkoop and Marcel Demolinerat the French Open 2020. Middelkoop and Demoliner were left fuming when they believed a ball hit Evans' body rather than his racquet. The two won the point but Hurkacz and Evans went on to win the game in which this incident occurred in. When the players moved to their court-side chairs at the end of this game, things got heated.
Evans jumped from his chair and ran over to argue with Middelkoop, who had been remonstrating with the chair-umpire about Evans. The umpire had to come down from his chair and separate the players as insults were exchanged.
"You're behaving like a child. It's ridiculous. I did nothing to you. I'm just asking why you screamed in my face, that's all," Middlekoop was heard saying. 
Dan Evans slams 'disgusting' accusations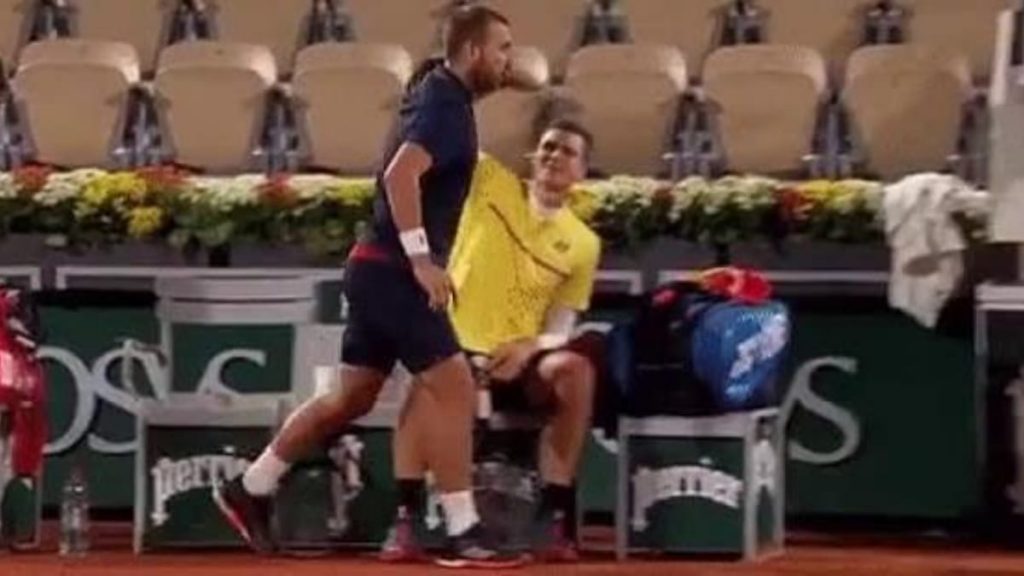 Hurkacz and Evans went on to win the match 7-6, 3-6, 7-5, but the latter was still fuming at the accusations against him.
"They accused me of the ball hitting me when I hit it back. I didn't think the ball had hit me. Then he wouldn't trust me on a call. I would say I am pretty fair. That is as good as calling me a cheat which is disgusting and I won't let that go and that is why I told him," Evans said.
"Some of these guys seem to be happy to give it out but don't like it when it comes back their way. And I have no issues doing that. There's one thing that us Brits are is too fair in my opinion. I would say if it hit me. I don't think it hit me," he defended himself. 
He further added, "They won the point so I don't see what the big deal is. It's embarrassing chat from the pair of them. It's desperation in my opinion. I'm still seething."
"I was pretty angry. It is okay. He (Middelkoop) has plenty of time to think about it. It is a few more weeks before he plays again (referring to the defeat he and Demoliner just suffered). Poor kid. See ya," exclaimed the Brit. 
Australian Nick Kyrgios could not stop himself from reacting on this situation as he responded to this incident by saying, "F***ing love Evans haha." 
Also Read: 'Dancing with shirts off and hitting linesman', Kyrgios includes Novak, Zverev in a battle of words with Karen Khachanov