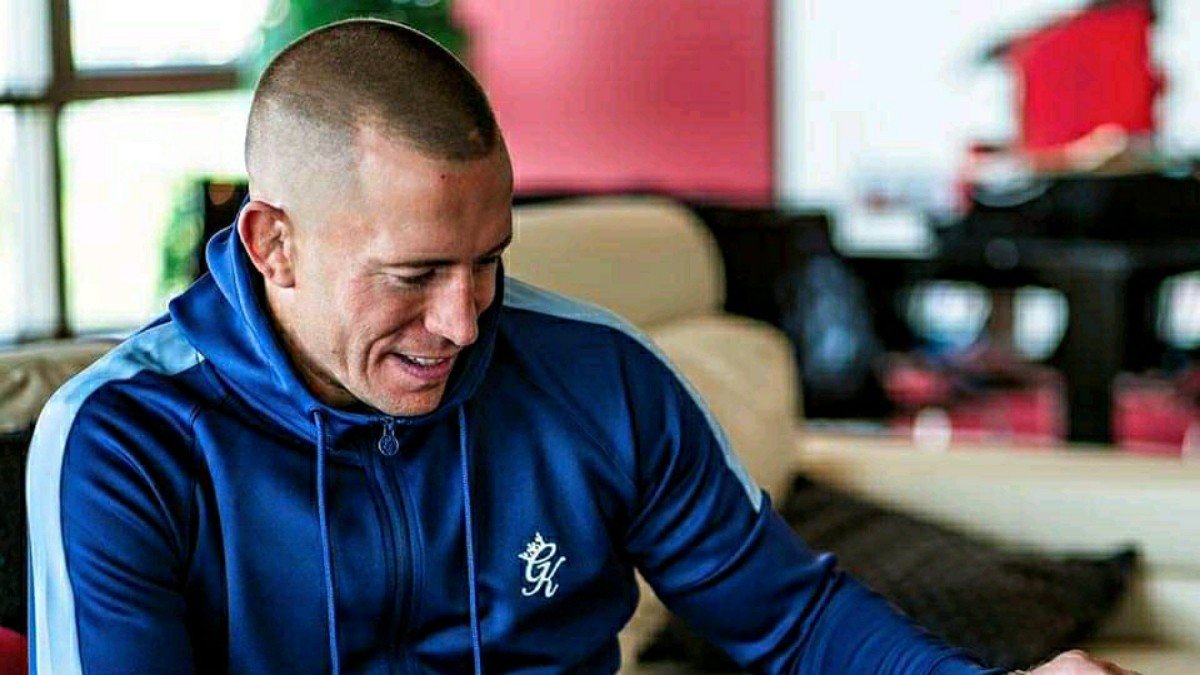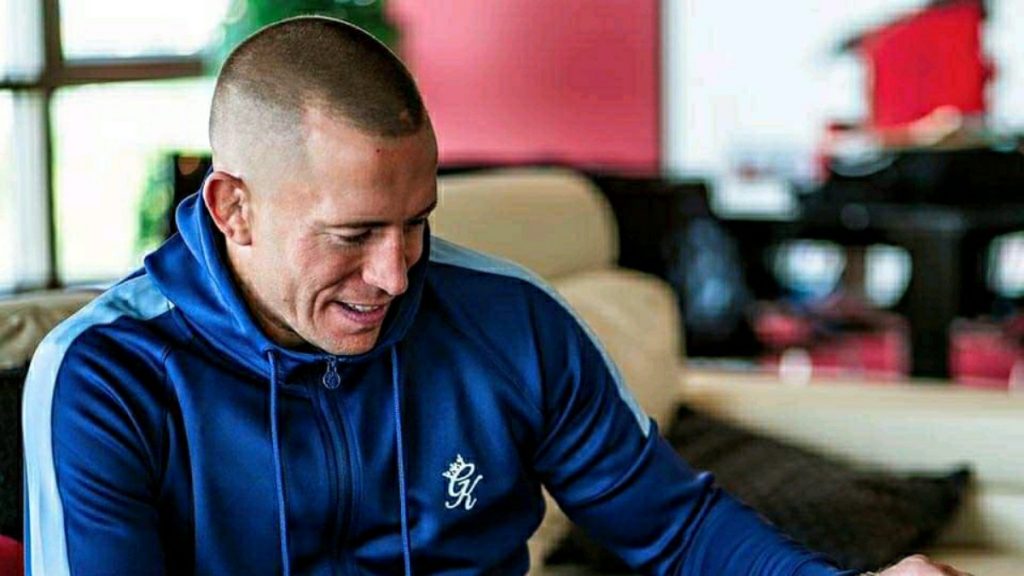 Amid the speculations of a potential fight between Khabib Nurmagomedov and Georges St-Pierre, Georges has said that the chances of this fight is "incredibly low." UFC Lightweight champion Khabib has been eager for this fight for a very long time now.
St-Pierre has officially announced his retirement from the UFC in February 2019. It an interview with BT Sport recently, Pierre said, "It takes three parties to make a fight. It takes one opponent, another opponent and the organization itself. I don't know if the organization would want that."
Khabib wants to fight St-Pierre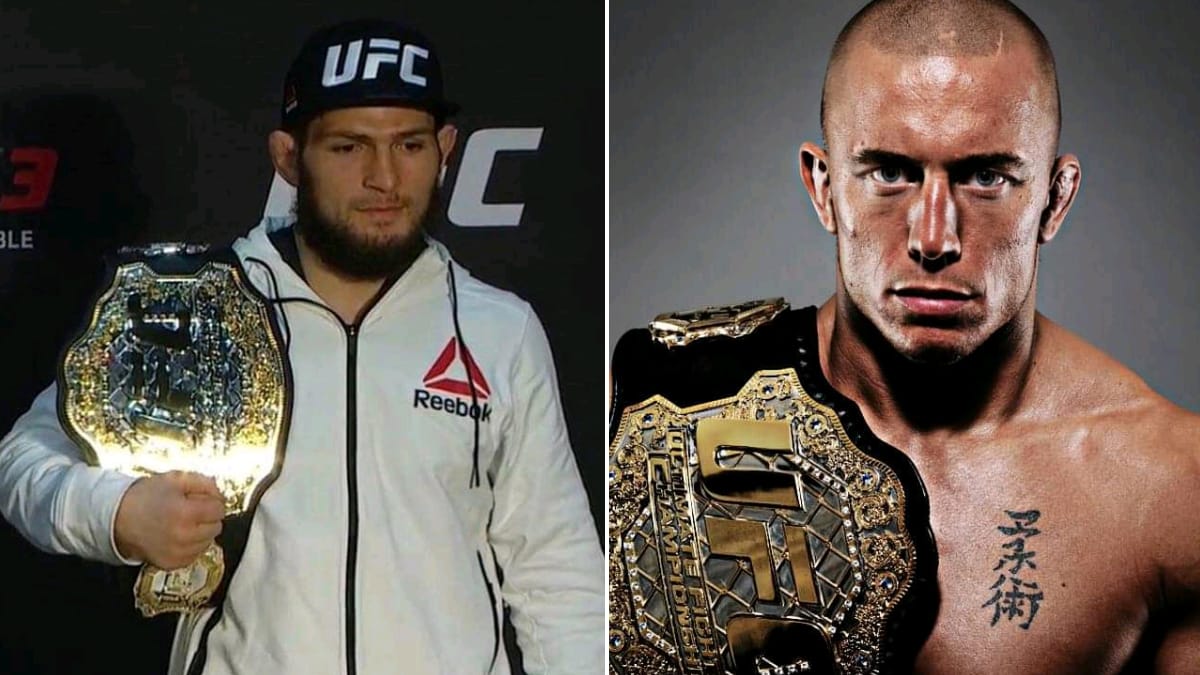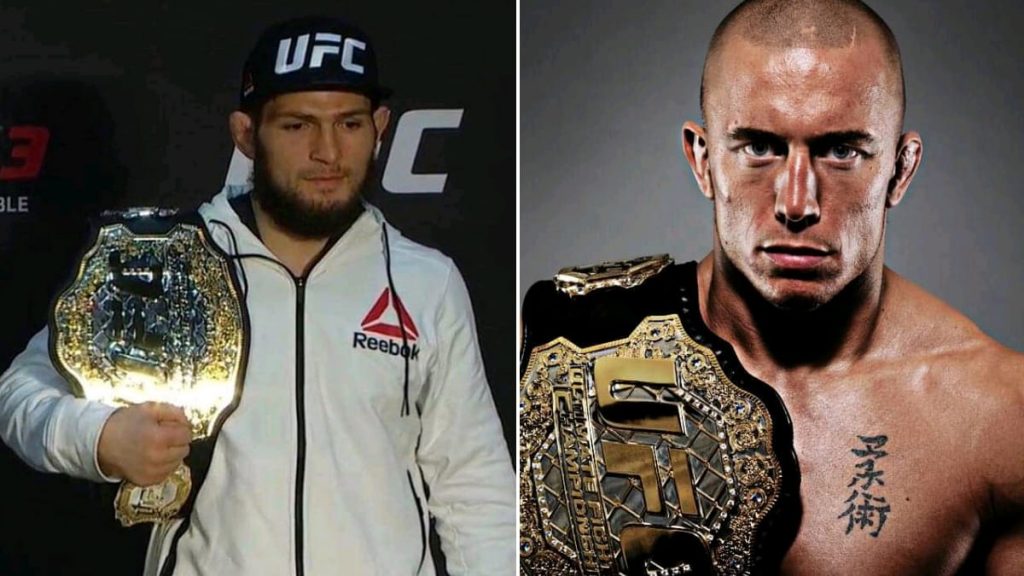 On the other hand, Khabib has frequently reiterated his desire to fight St-Pierre. In a press conference with MMA Global last week he reiterated his desire again.
Last year at the time of St-Pierre's retirement, he himself very much wanted to fight Khabib Nurmagomedov and Khabib has also been ever ready for the fight. But at that time, UFC was not interested in this match-up.
GSP stepped away from fighting once in 2013 when he was holding Welterweight title. After coming back in 2017 and claiming UFC middleweight belt, he left again after 34 days.
Probably UFC don't want us to fight
GSP even explained the reason behind why he thinks UFC will not be interested.
"I run away with the welterweight, I run away with the middleweight," he said with a laugh. "They surely don't want me to run with the lightweight."
He also admitted the fact that it will be now hard to move down to Khabib's weight division. However, there are speculations of Khabib himself moving a weight division up.
Since both the fighters are ready for this match-up and no hurdle seems from there sides, it would be intersting to see how UFC behaves this time. UFC President Dana White has said last time that he was open to the idea of Khabib vs St-Pierre and would do everything Khabib wanted.
"This guy's been great to the company, great to the sport. I like Khabib a lot," White said then. "I would do anything Khabib wanted to do."
The reason behind this could be the fact that Khabib's father Abdulmanap Nurmagomedov died and it might be Khabib's last fight.
The Canadian star later praised Khabib. He said, "Khabib, I believe, is the best fighter on the face of the Earth," St-Pierre said. "On the face of the planet, Khabib is the best fighter right now." So, the fighters are ready. We just have to see how the promotion reacts.
Also Read: Brian Ortega Vs Chan Sung Jung scheduled for 17th October