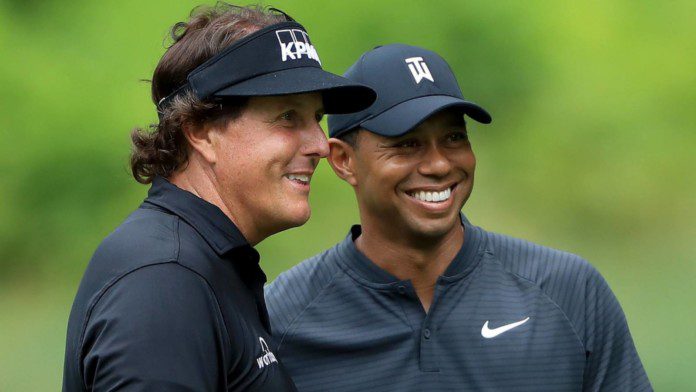 USA's Phil Mickelson and Tiger Woods are amongst the top golfers across the globe. The duo has won numerous PGA Tour titles and has a lot of other records against their names as well.
Moreover, the counterparts were one of the fiercest rivals for a long period. But the rivalry seems to have ended between the two, but the trash talk hasn't gone anywhere. Woods and Mickelson always love to play against each other and have never shied away from a friendly banter.
Back in November 2018, the two played an exhibition match against each other on Shadow Creek Golf Course in Las Vegas. The match consisted of a total prize money of $9 million and the entire amount was donated to a charity. Phil was one up through 22 holes and eventually clinched the match.
After the match, Phil Mickelson said in an interview with CNN: "Tiger is the best smack talker".
Phil also added," He doesn't get credit for his smack-talking, he does it under the breath." Both Tiger, as well as Phil, said," Both the money as well as bragging rights are important".
Replying to this, Tiger said, "We both are trying to get in each other's head". And to that Phil added," I am the worst person to lose to as I will always find ways to stick it to you and I see both of us winning multiple tournaments in 2019″.
Phil Mickelson thanks fans after winning a new prize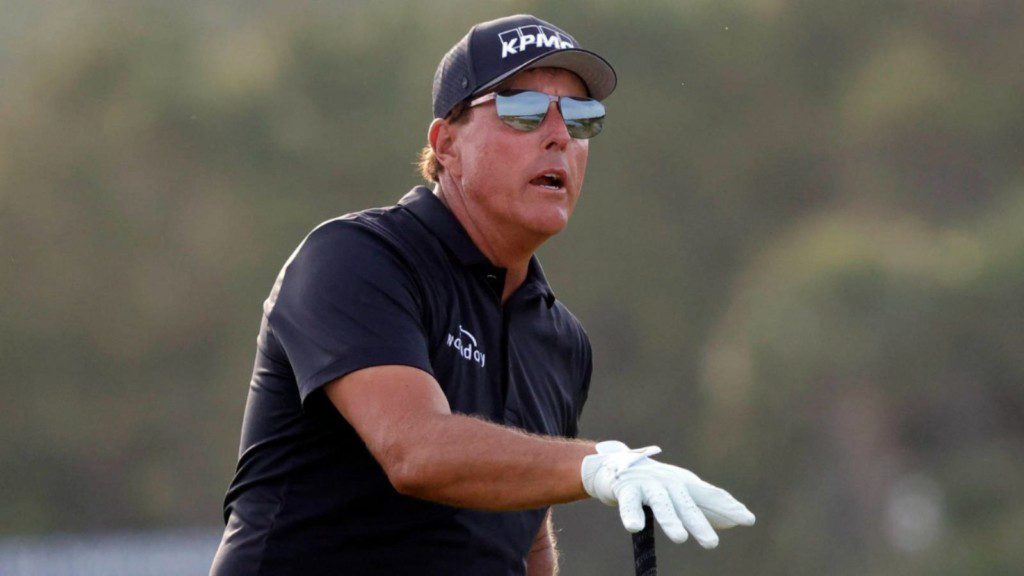 Recently, the 'Lefty' won the Player Impact Program (PIP) owing to his massive fan following on social media. This award was introduced to give away $40 million to the year's top 10 players who drew the most attention to the tour.
"I'd like to thank all the crazies (and real supporters too) for…………………
Helping me win the PiP!!
To get the 2nd half of the money I have to add an event I haven't played in a while. See you in Kapalua
P.S. I'll try and find another hot controversial topic soon," the 45-time PGA Tour winner tweeted.
Also Read | "He doesn't intimidate me" – John Daly on Tiger Woods beef