Sports and entertainment powerhouse Endeavor, known for its ownership of prestigious properties such as UFC, Professional Bull Riders, and the IMG and WME agencies, found itself at crossroads when LIV Golf's promising future captured its attention.
Endeavor CEO Ari Emanuel revealed that the company had seriously considered a staggering $1 billion investment in LIV Golf, the upstart golf property that has been making waves in the industry.
The potential deal emerged after prominent LIV Golf stars Bryson DeChambeau and Phil Mickelson approached Endeavor for funding, igniting internal discussions within the company. However, despite the allure, Endeavor ultimately decided to step back from the opportunity, leaving LIV Golf to seek alternative solutions.
Related: "We're competing at the highest level," Bryson DeChambeau applauds LIV golfers' triumph at PGA championship 2023
Bryson DeChambeau and Phil Mickelson's bold move rocks LIV Golf's investment landscape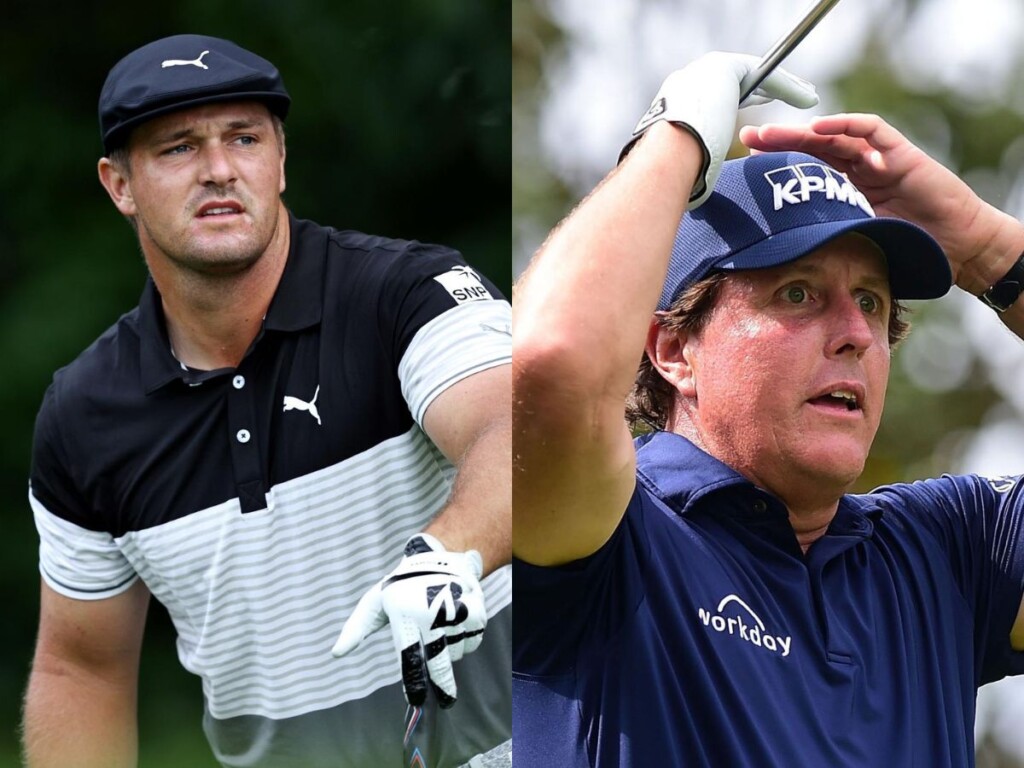 The LIV Golf saga took a riveting turn as renowned golfers Bryson DeChambeau and Phil Mickelson took matters into their own hands by approaching Endeavor with a proposal that could have reshaped the future of the sport.
Sources close to the situation indicate that the duo aimed to secure a substantial investment from Endeavor, effectively replacing the backing provided by Saudi Arabia's Public Investment Fund since 2021. The potential billion-dollar injection from Endeavor would have propelled LIV Golf to new heights, establishing it as a formidable force within the golfing world.
Emanuel's revelation about the internal deliberations sheds light on the gravity of the discussions that unfolded within Endeavor's walls. While the allure of investing in LIV Golf undoubtedly appealed to the company's ambitious vision, ultimately, a decision was made to pull out of the potential deal. Ari Emanuel expressed his confidence in Jay, the figurehead of LIV Golf, to find an alternative economic solution that would ensure the venture's continued growth.
In a surprising twist of events, Endeavor's strong consideration of a substantial investment in LIV Golf ended in an anticlimactic retreat. The involvement of esteemed golfers Bryson DeChambeau and Phil Mickelson added an extra layer of intrigue to the narrative as they sought financial support for the golf property.
While the dream of Endeavor's backing fizzled out, LIV Golf's journey continues, with Jay at the helm, navigating the challenges of finding an alternative economic solution. The saga serves as a reminder of the delicate balance between ambition and prudent decision-making in the world of sports investments, where opportunities arise and fall with lightning speed.
In case you missed it: