At the LIV Golf Pro-Am, Donald Trump allegedly prevented Dustin Johnson and Bryson DeChambeau from starting their round. At Trump National in Bedminster, New Jersey, the former president reportedly arrived at 10:09 a.m. for a 10 a.m. tee time. The joke was made by Johnson, 45's playing companion, who reportedly said: "If it were anyone else…" in a report by The Telegraph.
According to reports, Trump reportedly objected to using the front tees that amateur golfers used in the Pro-Am before the third $25 million LIV tournament. He apparently used a golf cart that could travel twice as quickly as a standard one to get around the course. Ivanka Trump, the daughter of Donald Trump, was also present, along with her husband and Jared Kushner, the White House security advisor.
Also Read| "Clear violation of the law": Donald Trump could spend six months in prison for illegal use of Presidential Seal during LIV Golf event
DeChambeau talks about Donald Trump's Golf Skills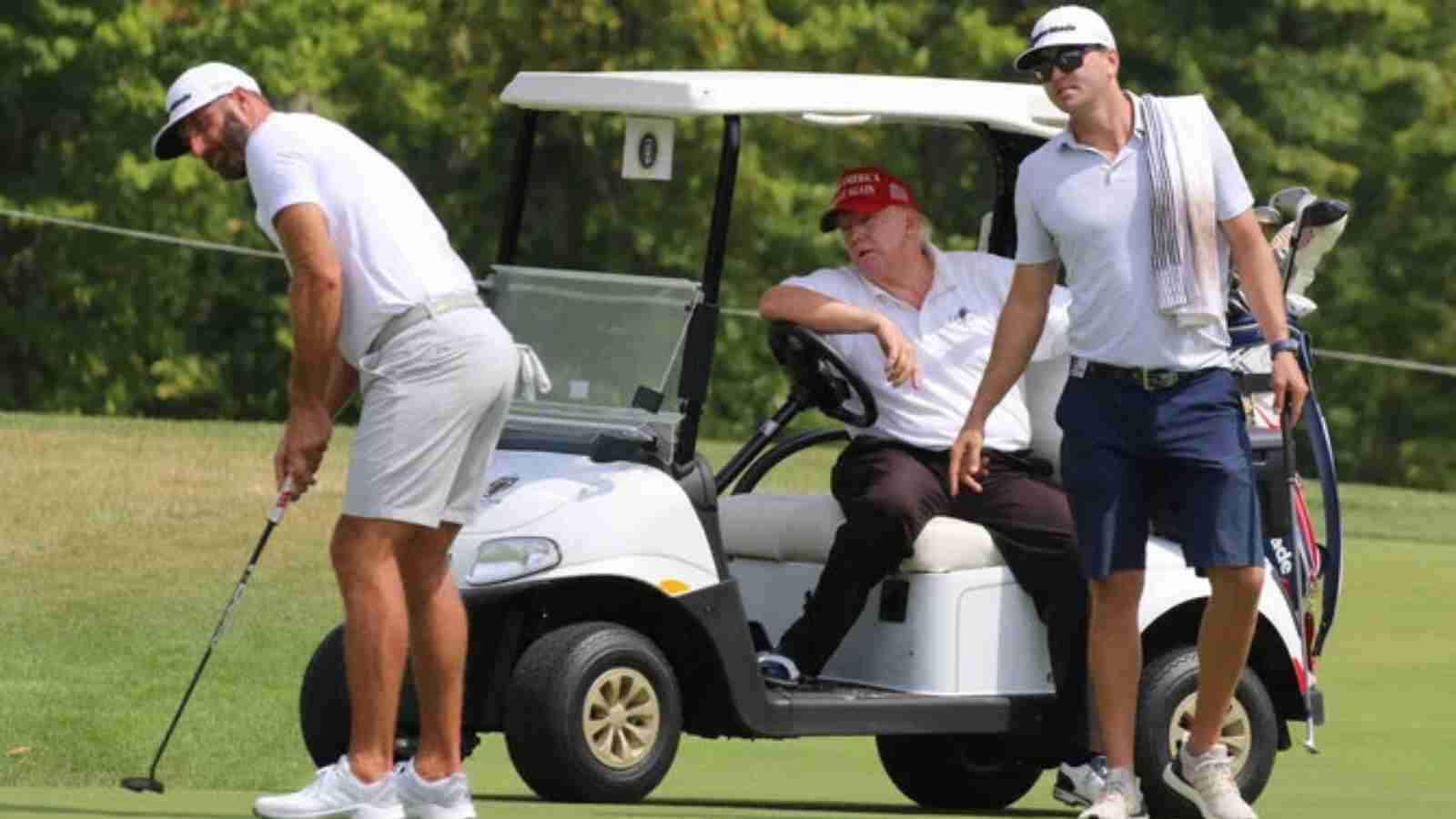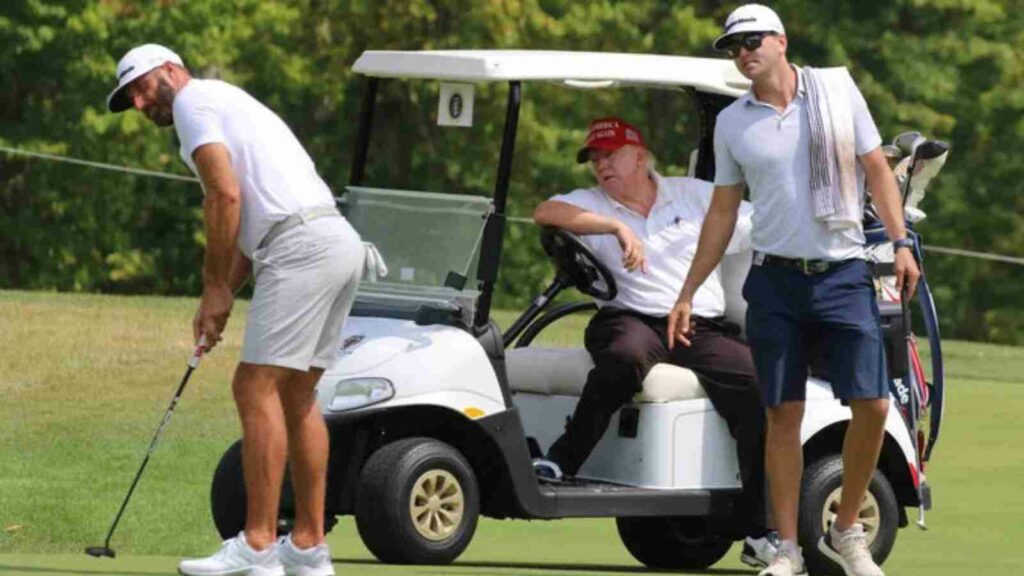 Yasir al-Rumayyan, the leader of the Public Investment Fund of Saudi Arabia, which is funding the contentious series, was also present. Additionally, he oversees Newcastle United, a Premier League team. Last year, the club was taken over. Trump reportedly said to the crowd after hitting the fairway with his first tee shot, "Well, I'm glad that's over with."
A reporter for the Wall Street Journal also questioned Trump about if he intended to announce his decision to run for the White House again. Regarding his plans to declare himself the Republican nominee, he stated, "You're going to be happy,". "We'll let you know pretty soon." Later, DeChambeau commented on Trump's golfing prowess, telling Sports Illustrated that "He's actually a really good golfer".
He further stated, "It was an honor. Anytime you can play with a president, past or sitting, it's just an honor no matter who it is. I feel very lucky to have a relationship with him and he's always been generous to me. "[His game] is very impressive. He's a big human being and so he's got that speed. Hopefully, I can get him into speed training a little bit. He just hits the ball quickly and he's up and running."
Also Read| "Not nearly as bad": WATCH as Donald Trump tees off at Pro Am LIV Golf event in his own backyard
Also Read| "How much money to turn your back on your country?": WATCH- 9/11 families launch ad criticising Donald Trump for hosting LIV Golf event in his backyard
Do follow us on: Google News | Facebook | Instagram | Twitter