The 2019 U.S. Open winner, Gary Woodland, was diagnosed with a brain tumour in late August, shocking the golfing community. As soon as the player announced his upcoming operation on social media, word swiftly spread. Gary Woodland is now recovering after the treatment, and his family is providing updates on his status.
The operation, which was performed on a Monday, was an important step in resolving Woodland's health problem. The majority of the tumour was successfully removed during surgery, his relatives said.
The family has politely asked for the athlete's privacy during this trying time so that he may concentrate on his recovery. This development highlights the importance of putting his health above his golfing career, which was put on hold in 2023 owing to his health issues.
In order to first treat the brain tumour, Gary Woodland decided to start taking medication. However, he bravely decided to have surgery after consulting with medical professionals. His well-being has taken precedence this year, despite the fact that his performance on the golf field has diminished. The golfing world is supporting Woodland, and there is a general expectation that he will make a complete recovery and return to the game in 2024.
Related: Golf influencer Paige Spiranac once 'burst into tears' after being HUMILIATED during Halloween at age of 6
An overview of Gary Woodland's healthy struggle life
Nobody plans on going through a brain tumour, particularly someone like Gary Woodland who is at the peak of his or her athletic career. It is important to consider how courageous it is to face such a health struggle while fans wait for further information on his status.
Woodland's choice to put his health first illustrates how crucial it is for everyone, especially elite sportsmen, to prioritize their health. Gary Woodland is supported by the golfing community while he takes this time to recover.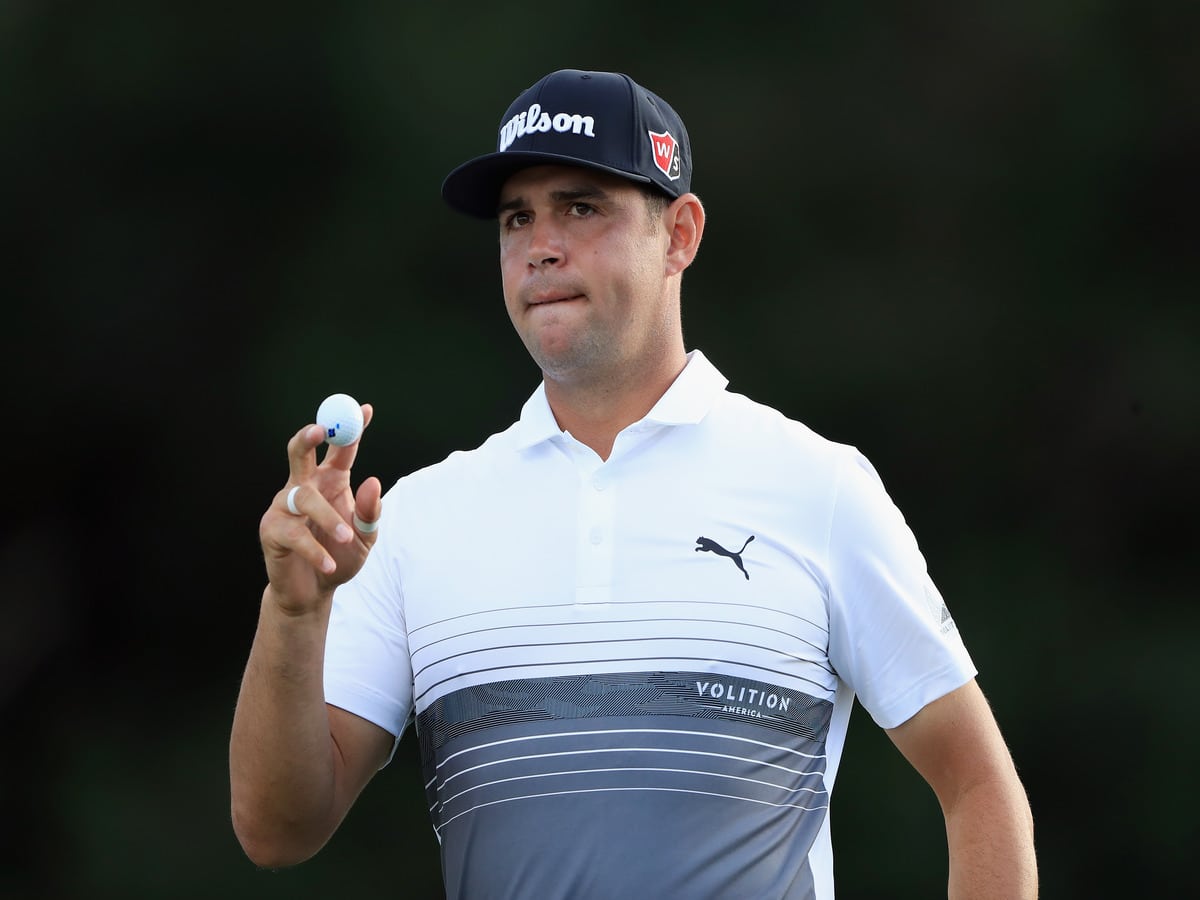 His perseverance and will were obvious on the golf field, and they are now equally apparent in his struggle against this powerful foe. With the help of his loved ones, friends, and supporters, Gary Woodland is prepared to tackle the difficult road to recovery with the same passion that made him a champion on the greens.
The golfing community continues to be optimistic and encouraging as Gary Woodland makes progress on his road to recovery after surgery to remove a brain tumour. His choice to put his health first serves as a reminder that our well-being should come first above everything else.
While his absence on the golf field in 2023 will be missed much, it is hoped that he will triumphantly return in 2024, not only as a golfer but also as an example of the human spirit's ability to overcome hardship. all the fans wish Gary Woodland a quick and full recovery.
In case you missed it:
"I won't be betting this year," Phil Mickelson VOWS not to bet on football amid criticism of golfer's latest $1 billion gambling tale
Paige Spiranac dazzles golf course with GLAMOROUS low-cut dress, amazing fans once more with unconventional style