In the field of golf, the name of Jack Nicklaus is considered to be one of the greatest to ever swing a golf club. The veteran golfer was recently spotted at a Memorial Tournament. At the tournament, Nicklaus was seen having a good time. At the same time, he even took a dig at LIV Golf and claimed that the PGA should not allow them back.
The dispute between PGA and LIV Golf has been no secret. The breakaway league found in 2021 by Greg Norman, has received plenty of criticism from golf fans and experts. The recent triumph of Brooks Koepka, an LIV golfer, at the PGA Championship, further added fuel to the fire between the two leagues. His victory at the tournament gave the Saudi-backed league some bragging rights over their rivals.
While he did congratulate Koepka privately for his impressive victory in Rochester, Nicklaus did not hold back to say that he is not sorry for him and other LIV players missing this out. "I don't really consider those guys part of the game anymore; and I don't mean that in a nasty way.. or really mean it that way," he told some media people present at the Memorial tournament.
He later explained his statement saying that the tour has already got the best field possible. He added that the other players made their own choice to join the LIV and it is not something that they speak about here. Koepka and other LIV players are not eligible to get involved in PGA Tour events as a punishment for leaving them.
Related: "I'm really playing well," Tiger Woods expresses confidence to Jack Nicklaus following recent health issues and surgery
Jack Nicklaus hopes LIV players are banned from future events as penalty for joining breakaway league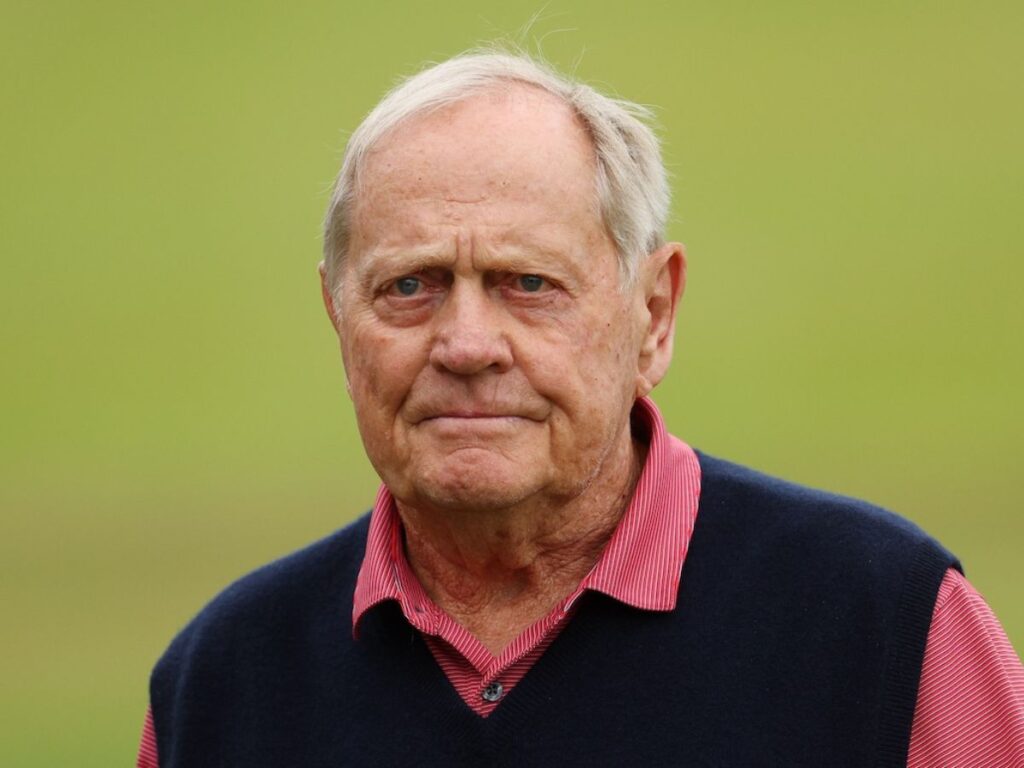 Ever since the announcement of the LIV league, golf fans have given mixed reactions to its formation. While some have enjoyed the new format of golf, others have slammed it for trying to bring a change in the traditional form of play. 83-year-old golf legend Jack Nicklaus states that he believes the LIV players should not be allowed on any PGA Tour or come back running.
"They have made a choice for what they're doing and how they're doing it. And that's fine. I don't have any issue with any of those guys," Jack Nicklaus said in his statement. As per reports from SI, the veteran was referring to the increase in designated PGA events and their big prize money. The Memorial, a tournament founded and hosted by Nicklaus is currently in its 48th year.
The event now has a prize purse of $20 million, However for a third consecutive season, the event will miss the reigning PGA Champion. Phil Mickelson was not available in 2021 and Justin Thomas, who won the event in 2022, decided to skip the Memorial last year. This year this event is graced by defending champion Billy Horschel, Scottie Scheffler, Patrick Cantlay, Jon Rahm, and Rory McIlroy.
In case you missed it:
Tiger Woods' emotional twitter tribute to late father and military heroes
Pro golfer Scott Hend voices supports for Michael Block amidst golf fans disappointment after performance in Charles Schwab Challenge