The sudden resignation of Rory McIlroy from the PGA Tour policy board shocked the world. Three-time major champion Jordan Spieth has now been named as his successor until the end of his term in 2024.
The 30-year-old American will now replace McIlroy as the player-director on this board. This development was informed by Commissioner Monahan through a memo and Golf Channel. The name of the reigning Masters Champion Jon Rahm has also come up to succeed his fellow European. He would deny this chance without any hesitance and claim the work required too much commitment.
"With Rory McIlroy resigning from the PGA Tour Policy Board last week... the five remaining Player Directors have elected Jordan Spieth to serve the remainder of Rory's term which expires at the end of 2024".

Commissioner Jay Monahan as per Sky Sports.
Spieth though has some experience working backstage. This would likely come in handy for him as he prepares a term of important significance in the upcoming future.
Commissioner Jay Monahan claims Rory McIlroy's impact has been instrumental for the Tour
The loss of McIlroy on the policy tour board was a big shock to many. For years, the four-time major champion had been using his skills and knowledge towards the PGA Tour behind the scenes. He would even defend the tour on several occasions while slamming the breakaway tour of LIV Golf. Jay Monahan would take all this in and thank him for his contributions.
The top boss would say that his (McIlroy) impact on the board was instrumental and they could understand his decision and respect it. The 34-year-old golfer would later reveal the reason for his leave while claiming that he had a lot going on in his life.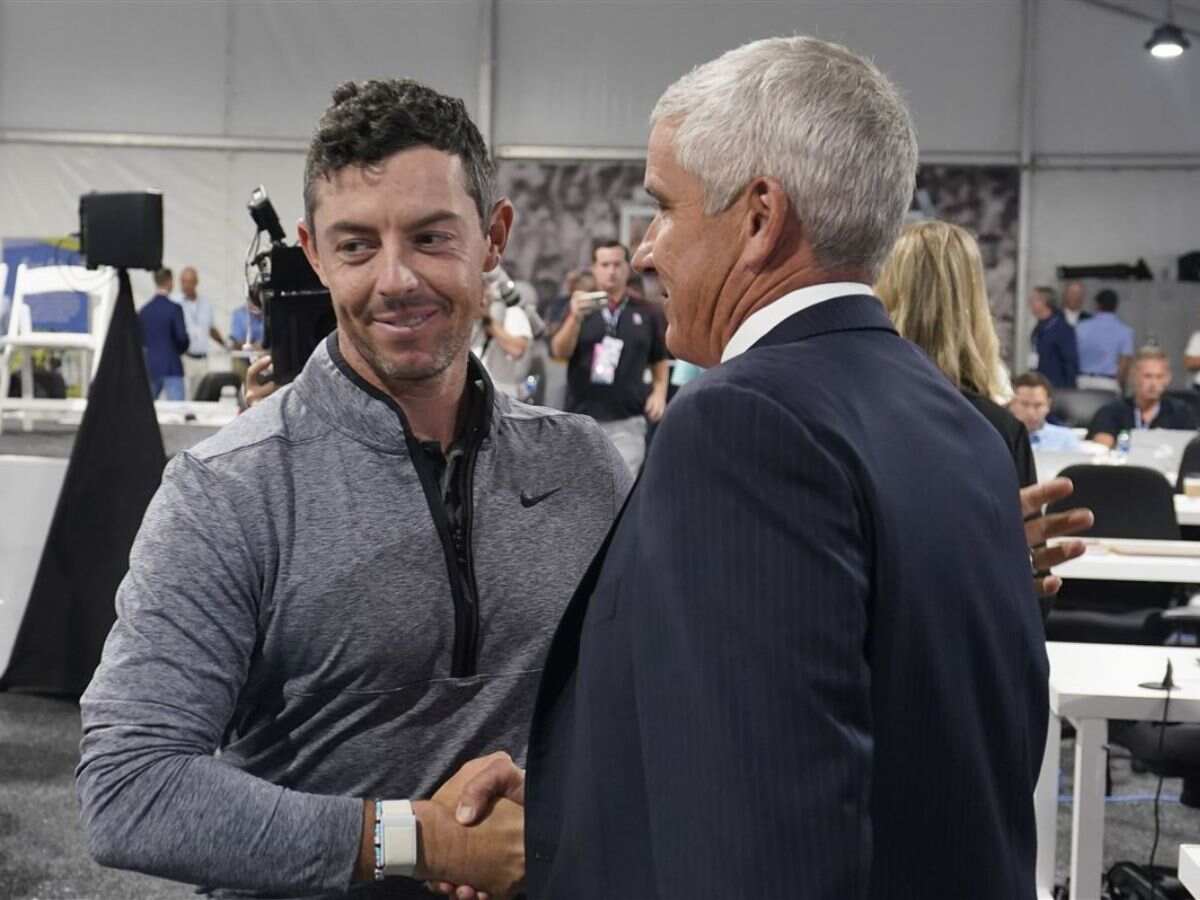 As per Sky Sports, Jay Monahan further commented,
"During his tenure, Rory's insight has been instrumental in helping shape the success of the TOUR... his opinions has been especially impactful".
For McIlroy, it's now time to look forward to the future. He recently dropped a huge statement while claiming that only a few players could beat him. With the TGL now delayed due to the roof collapse, he has more time to prepare for the upcoming majors.
Meanwhile, all eyes will be on Jordan Spieth as he steps up to succeed McIlroy in this huge role. How will he fare with the others on the board including Tiger Woods and Patrick Cantlay would be interesting to see.
In case you missed it: