| | |
| --- | --- |
| Name | Nelly Korda |
| Age | 24 years |
| Occupation | Professional LPGA Golfer |
| Other sources of wealth | Sponsors and Partnerships |
| Net Worth | $5.9 million |
| Residence | Near Bradenton, Florida |
| Sponsors | J. Lindeberg, Titleist, Grant Thorton, Richard Mille, UKG, Franklin Templeton |
| Marital Status | Dating Andreas Athanasiou |
| Last Updated | November 30 |
American professional golfer Nelly is an LPGA Tour candidate who reached the Women's World Golf Rankings peak as the No. 1 player. She has bagged several titles and championships some of which included 7 times LPGA wins, and an Olympic Gold Medal at the Women's Individual Golf Event in Japan during the 2020 Summer Olympics. 
Nelly further has represented the U.S. at the 2019 and the 2021 Solheim Cup, along with her sister Jessia Korda. Even before her professional career began, she started to create waves in the golf world.
Her pro career started in 2016 on the Symetra Tour where she ended the season as 9th on her money list. 2021 can be considered her breaking year after her extraordinary performance in 2018 where she acquired her first LPGA win.
Also Read| "It's Golf and that sometimes happens" Nelly Korda overtakes her sister Jessica by seven strokes to claim her maiden victory of 2022
Nelly Korda Net Worth 2022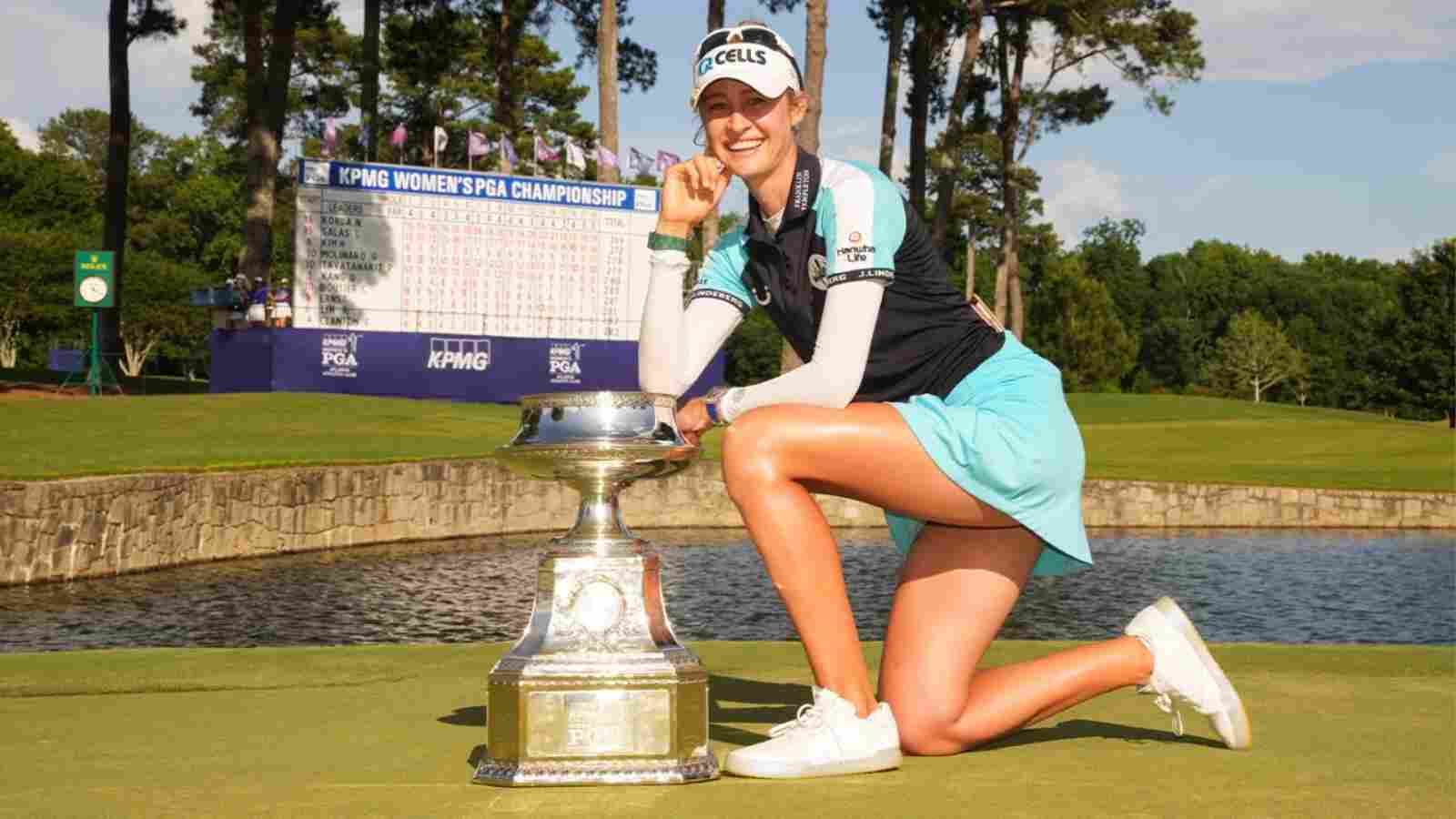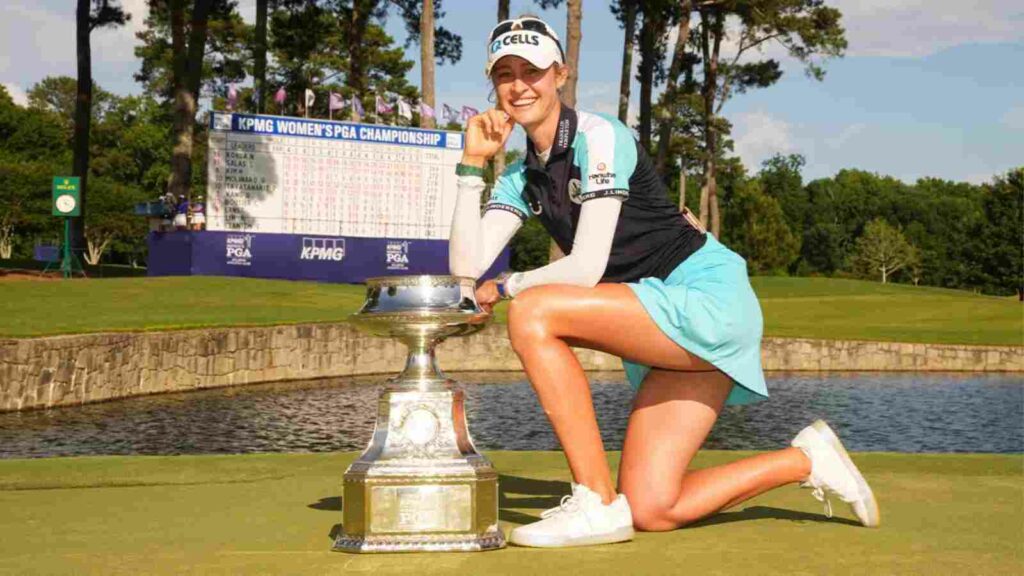 Korda, the young gold icon, stands tall with a net worth of $3.5 million as of now. Though her previous year wasn't that great because of sickness affecting her, her performance in 2021 dazzled everyone. As per Forbes, her total earnings in a year can round up about $5.9 million. Nelly ranks ninth in the Highest Paid Female Athletes of 2022 list. 
Apart from being the No. 1 in 2022, she led the sport by winning her first major PGA Women's Championship Title and eventually the Olympics. Her performance has been the greatest strength of her income. Her LPGA income can be calculated to be somewhere near $7,455,977.
Nelly Korda Brand Collabs and Endorsements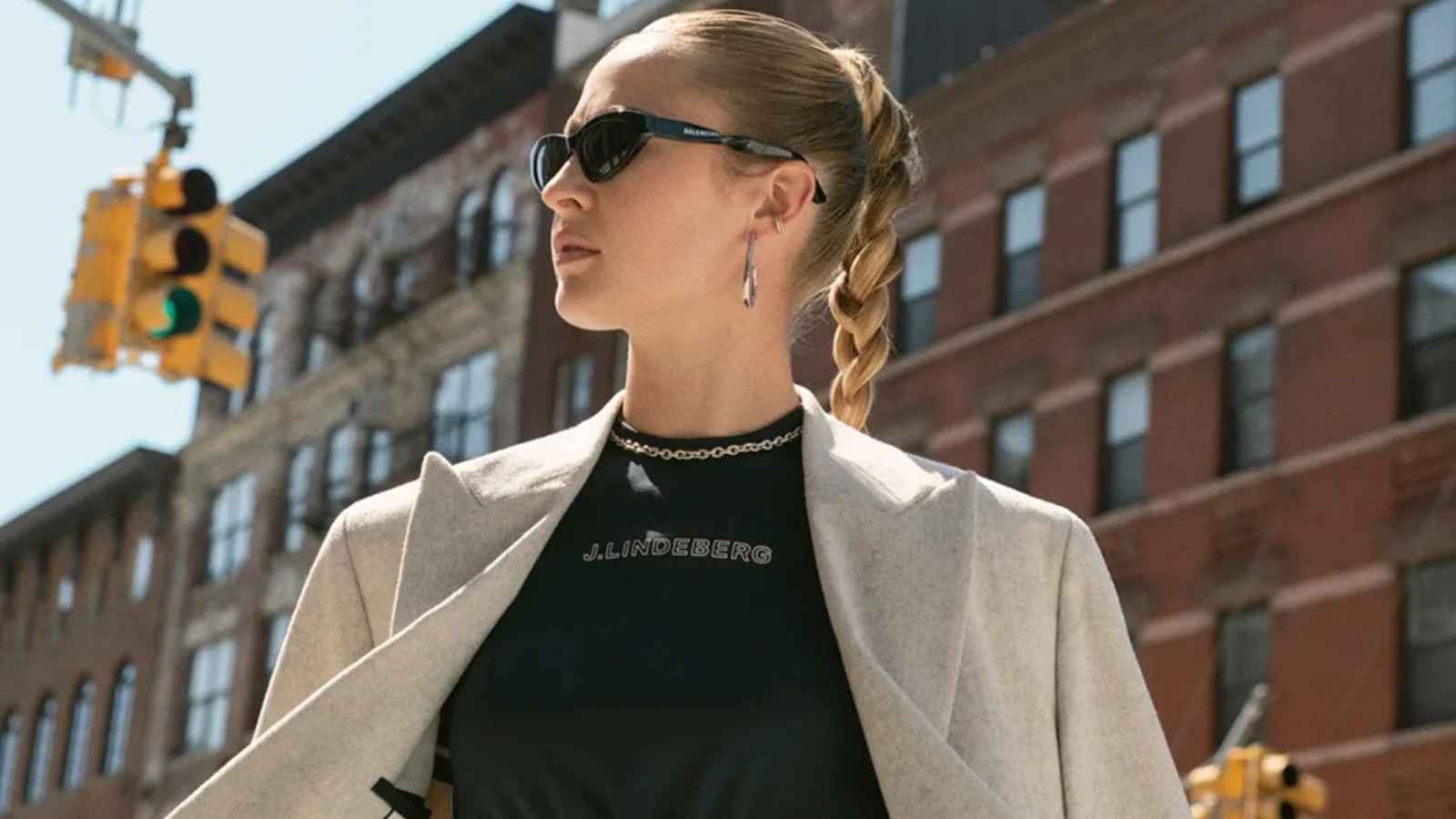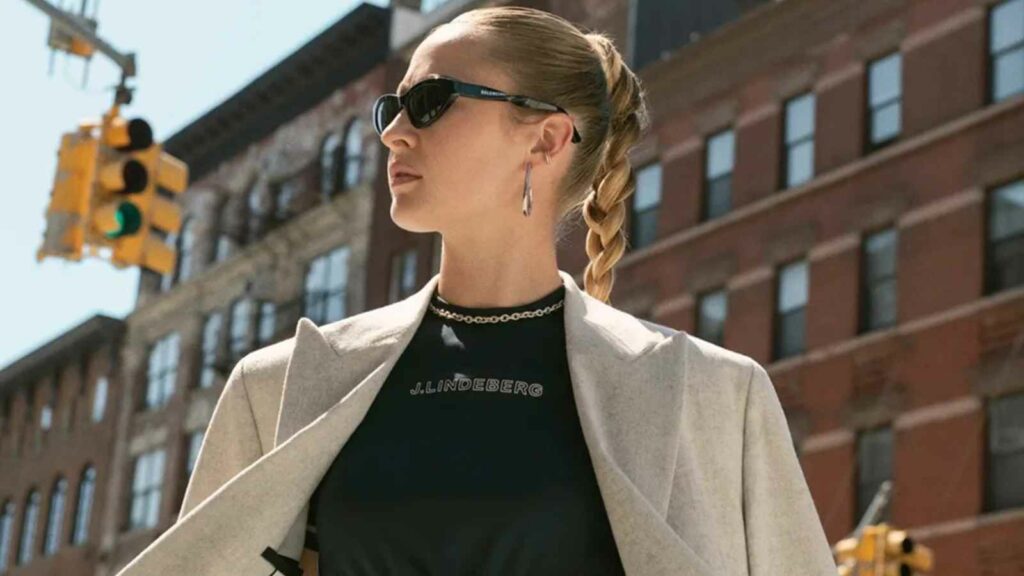 The 24-year-old golfer joined in a partnership with a golf apparel company J. Lindeberg which runs a collaboration with Nelly. The collection is said to have idealized Nelly's personal style. The retail rank is from $25 to $280. She will soon be an ambassador to Lundeberg.
Her endorsement of the brand will hugely benefit her as she is very active and vocal about his partnership and advertising. She is sponsored by Titleist, Grant Thorton, Richard Mille, UKG, Franklin Templeton, and Woop.
Does Nelly Korda Have Any Charity?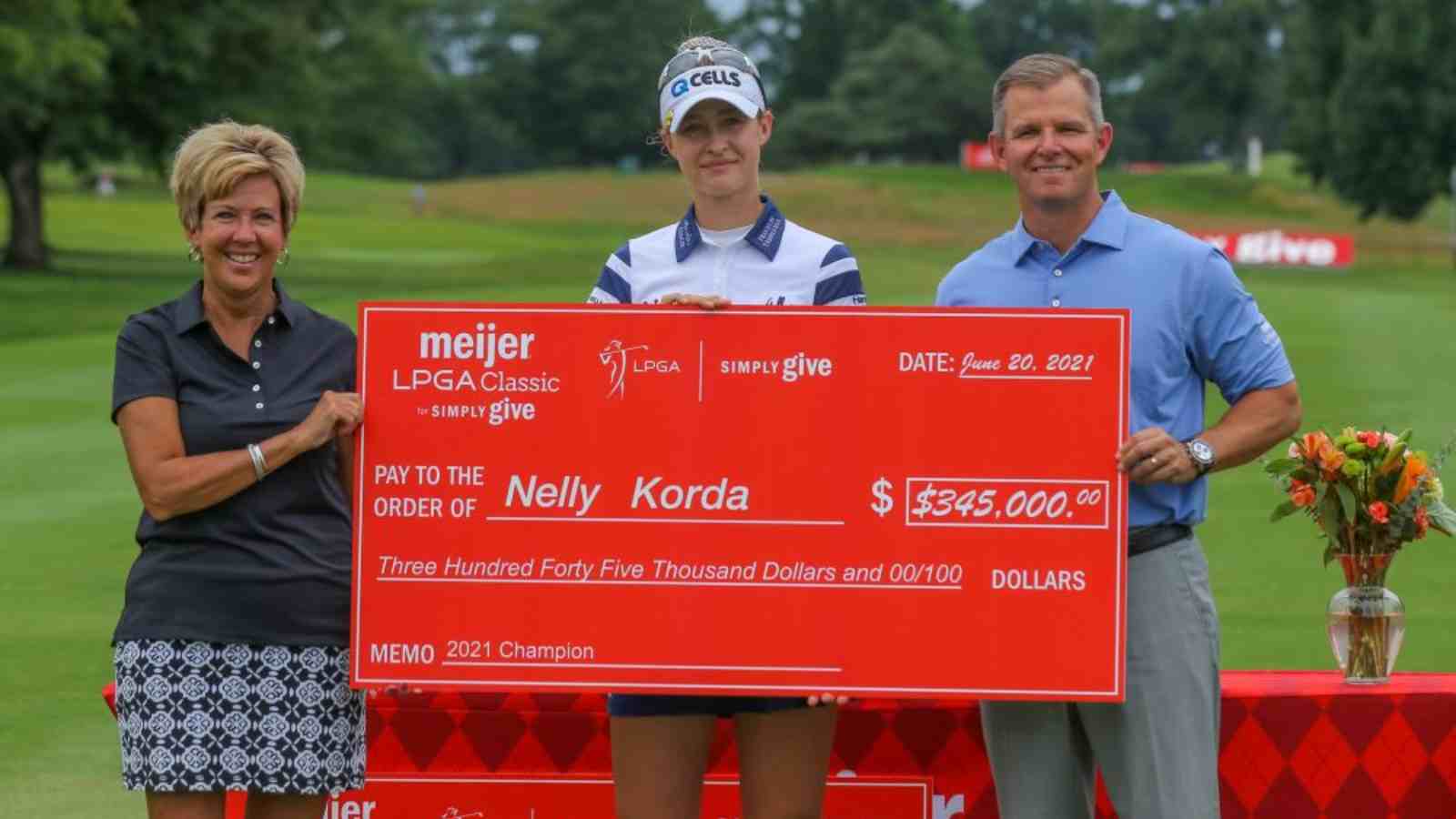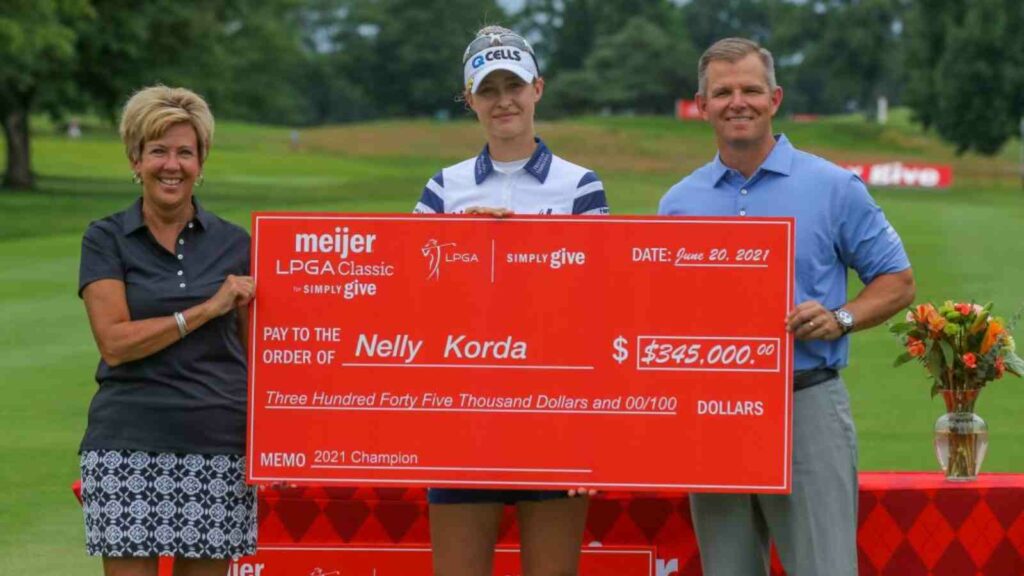 American sports hydration and lifestyle brand, LivPur Nutrition partnered with LPGA golfers Korda and Jessica Korda. This partnership further solidified Nelly's dream of supporting people with the same fate. They are thrilled to have two golfers partner up with them. She helped the Meijer LPGA Classic raise $1.1 million for food pantries.
Nelly Korda House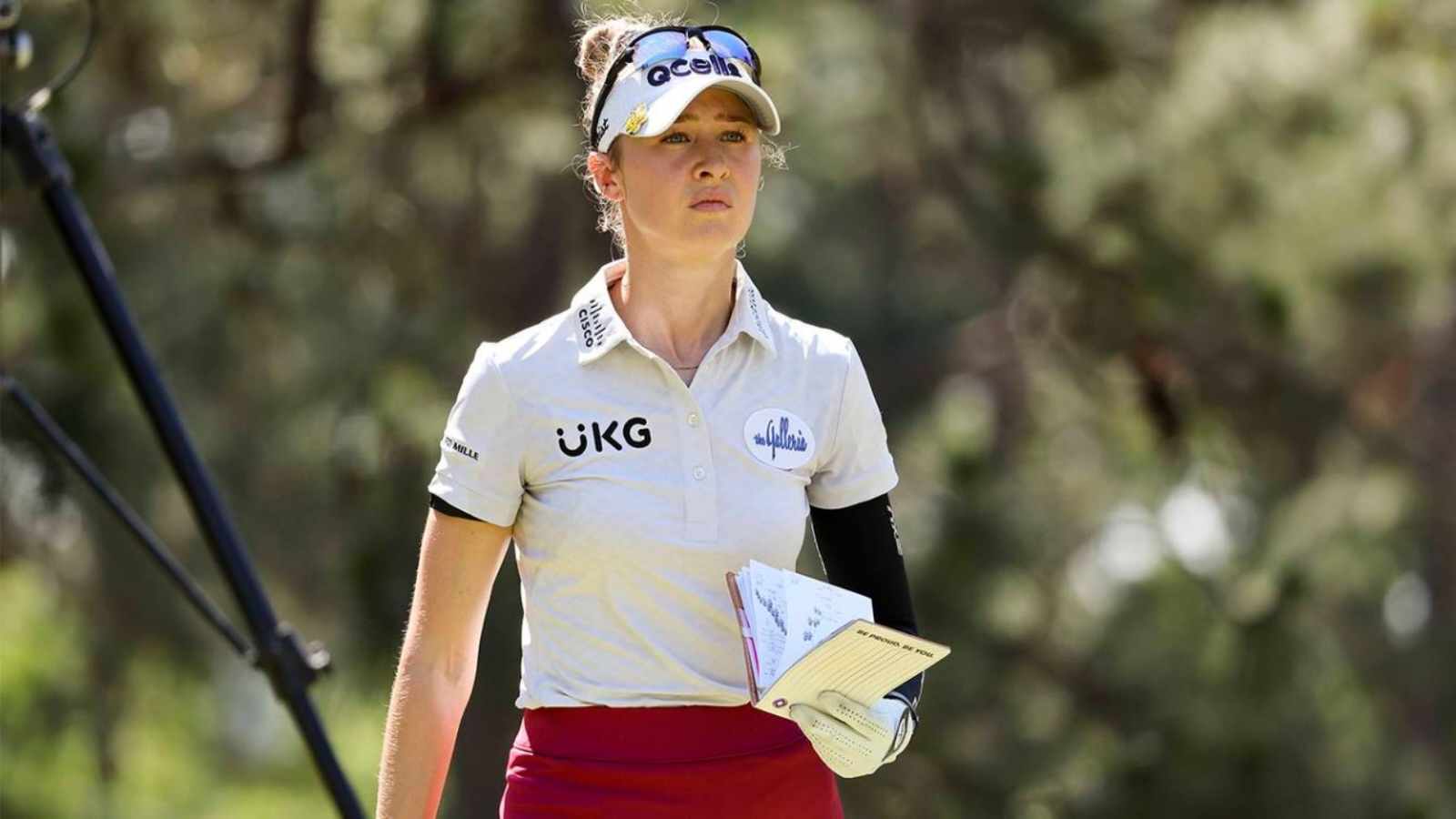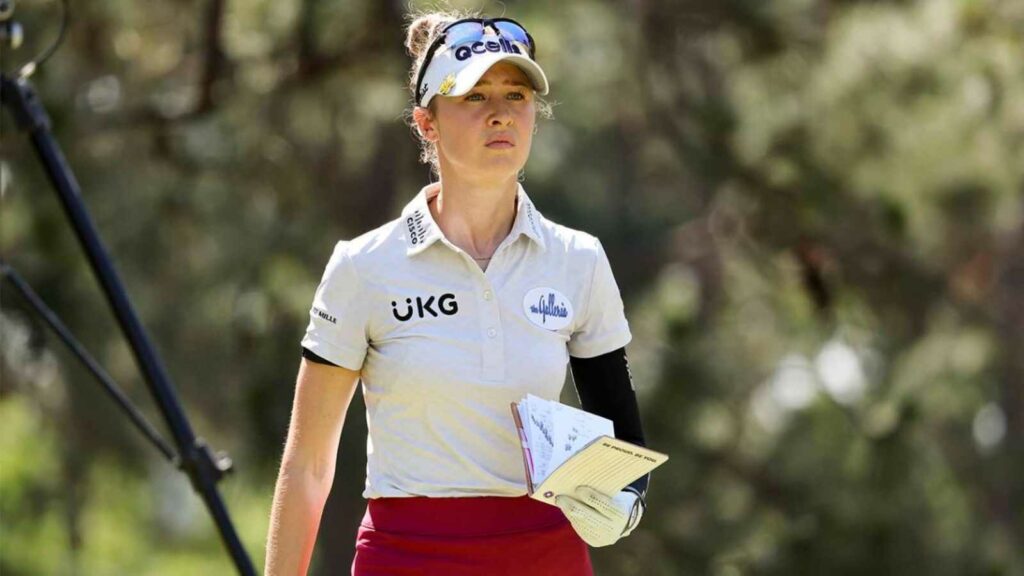 Unlike her high-ending status, Nelly is a very down-to-earth person. She is loved by the fans because of her personality. During a press conference ahead of the Pelican Women's Championship, she talked about building her new house. She claimed that she would be in neck-deep trouble had it not for her designer who chooses things for her.
She intended to build her home close to Bradenton, Florida where she was born. Nelly admitted that the new house setting can be pretty tiring, but at the same time it gives a satisfaction that's hard to describe.
Nelly Korda Boyfriend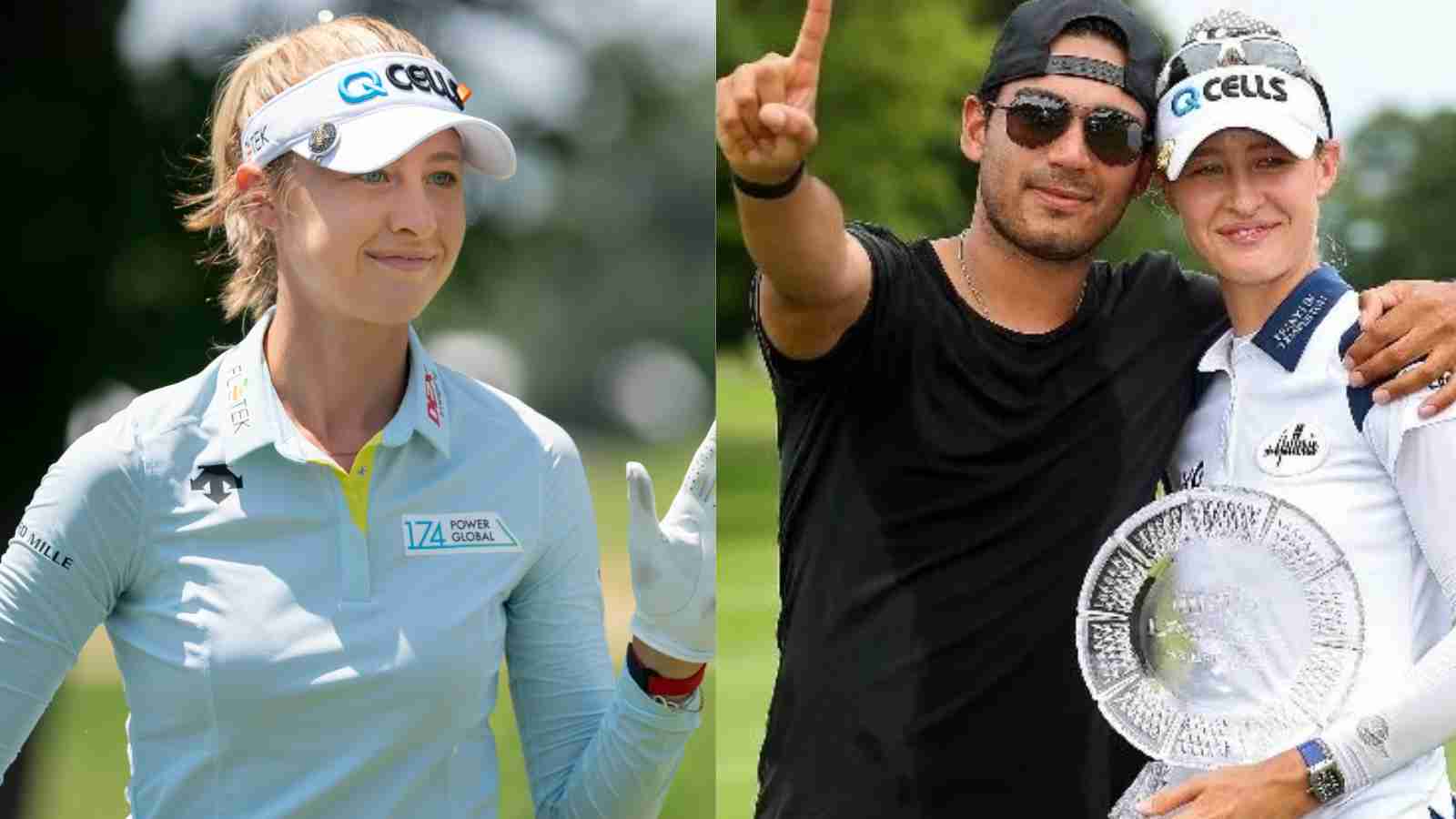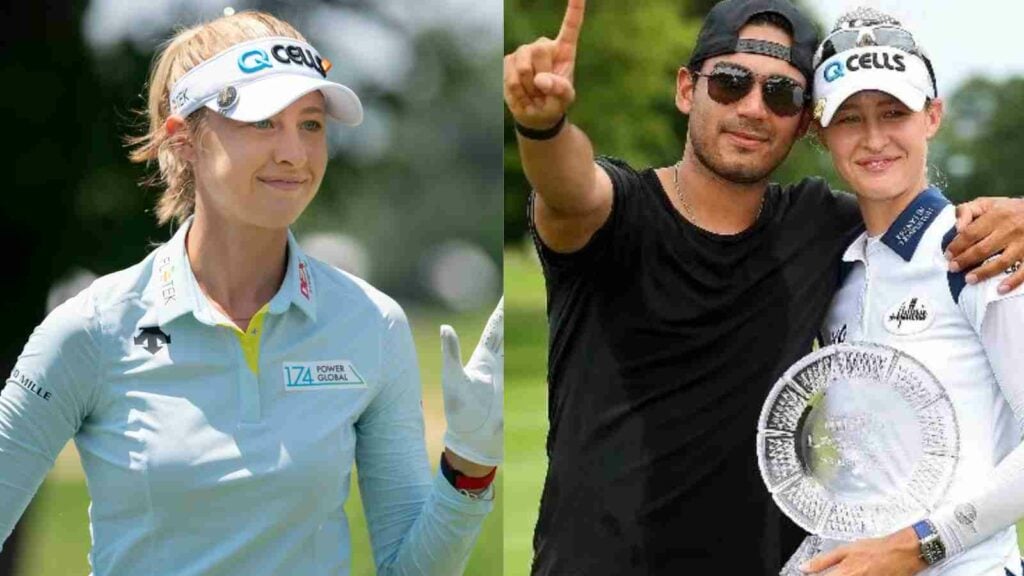 Nelly's boyfriend is the popular Chicago Blackhawks center, Andreas Athanasiou. In 2020, Andreas took to Instagram to announce their relationship. The duo has been close since then. As of now, the couple has not mentioned any plans about getting married or being engaged. Though we may hear some good news in the near future.
Q. What is Nelly Korda's net worth in 2022?
Nelly Korda has a net worth of $5.9 million as of 2022.
Q. Is Nelly Korda engaged to her boyfriend?
No, Nelly is not yet engaged to Andreas Athanasiou.
Q. What is Nelly Korda's height?
Nelly is 1.78 m tall.
Q. Who is Nelly Korda's sister?
Her sister's name is Jessica Korda she also plays on the LPGA Tour.
Also Read| "Cameron Smith, Nelly Korda or someone else?": Twitter chooses which golfer will make a 10-foot putt for $1 MILLION prize
Also Read| Nelly Korda heads the strongest field in history at the 2022 Meijer LPGA classic