Tiger Woods' tampon prank on Justin Thomas has not been taken in good taste by many in the sports industry. Olympic legend Michael Johnson criticized the 15-time Major champion for his distasteful and provocative act on a global platform such as an International golf tournament like Genesis Invitational 2023.
Although Tiger Woods did apologize for his actions, Johnson went ahead to slam the PGA star for using the words "If I offended anyone." In a tweet, Johnson further claims that an apology starting with such a phrase can never be heartfelt. He also takes a massive dig at Woods, saying, "…But this is Tiger. Never been a leader."
Woods handed Justin Thomas a tampon in this incident after outdriving him on one hole in the tournament's first round. While the so-called 'prank' was something along the lines of an internal joke between the two, it surely did not come out as something appreciated by the fans and the sporting community.
Related: Tiger Woods "sorry" for tampon prank on Justin Thomas as social media explodes on GOAT's alleged sexist remark
Olympic legend Michael Johnson lambasts Tiger Woods for his tampon prank on Justin Thomas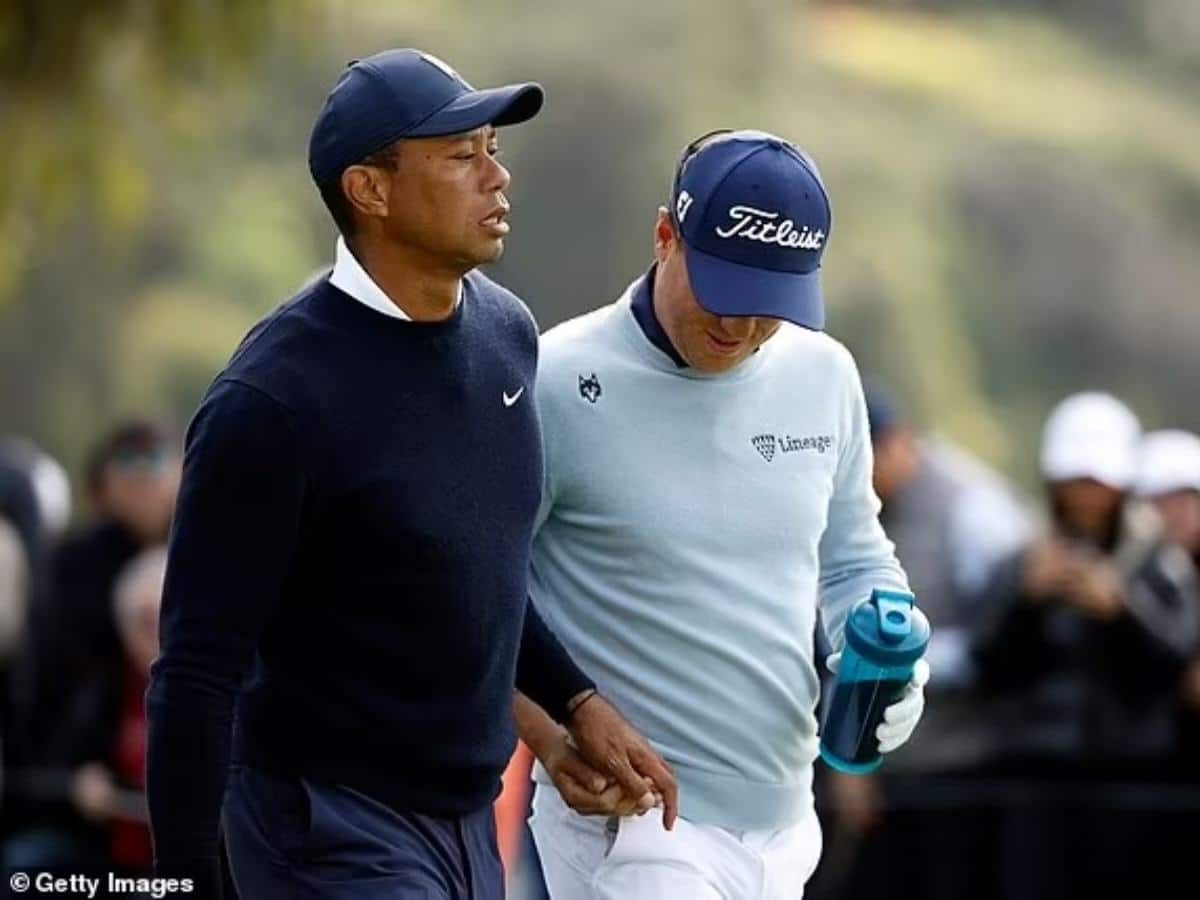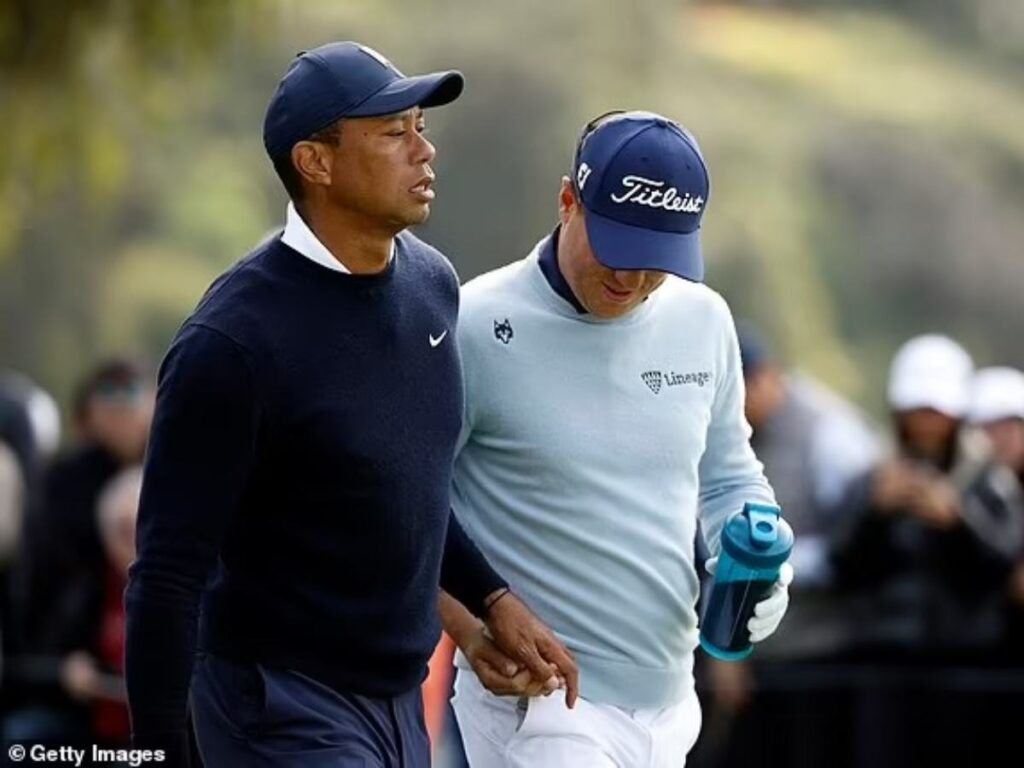 While everything might have been all fun and jokes between JT and Tiger Woods, things were distasteful for several within the sporting fraternity. In the post-tournament conference following the first round, Tiger Woods apologized for his actions on the golf course.
Speaking to a journalist who asked him to explain the incident, Woods says, "It was supposed to be all fun and games, but obviously, it hasn't turned out that way. If I offended anybody, it was not the case, it was just friends having fun."
Woods further adds, "As I said, if I offended anybody in any way, shape or form, I'm sorry. It was not intended to be that way. It was just we play pranks on one another all the time, and virally I think this did not come across that way, but between us it was — it's different."
Many, including Michael Johnson, have not taken this act from Woods lightly. He questions Tiger Woods' leadership skills and writes, "Still heralded after all the mistakes so he's learned nothing. Media focus always on miraculous recovery. Never why the need for recovery."
Several journalists, including Christine Brennan from USA Today, have slammed Tiger Woods in their opinion pieces. In one of her pieces, Brennan writes, "Woods' message to Thomas was obvious. It has been the go-to line of silly, often insecure boys for generations: You play like a girl."
Now, the onus lies on Tiger Woods to stick by his apology and to use his prowess at the Genesis Invitational to make everyone forget this incident. While some fans might be able to easily forget this incident following some good show from Woods, others might never be able to forget the legend they have looked up to for his distasteful prank.
In case you missed it:
"The Legend" Tiger Woods battles adversity in second round at 2023 Genesis Invitational
"I love watching Tiger, "Jon Rahm climbs his way up the leaderboard at Genesis Invitational, enjoys watching Tiger Woods