In the crowded and stifling setting of a WeWork high-rise in New York's financial district, amidst bustling producers and the scorching heat, Paige Spiranac, a golfer-turned-social-media-juggernaut, exudes an unbothered demeanor.
Adorned in an elegant black outfit and impeccably styled hair, she settles onto the couch, prepared to divulge her insights on the forthcoming Masters' tournament. Infused with an effortless conversational flow and a delightful touch of femininity, Spiranac seamlessly merges her profound understanding of sports with a hint of playfulness, enthralling her viewers effortlessly.
This snapshot offers a mere glimpse into the world of Spiranac, a charismatic personality who has successfully built an expansive social media empire around the sport of golf.
With over 11 million followers on various social media platforms, including a staggering 3.7 million on Instagram alone, Paige Spiranac embodies the epitome of modern TikTok-era success.
Related: "We're competing at the highest level," Bryson DeChambeau applauds LIV golfers' triumph at PGA championship 2023
Golf's social media game-changer, Paige Spiranac, shatters records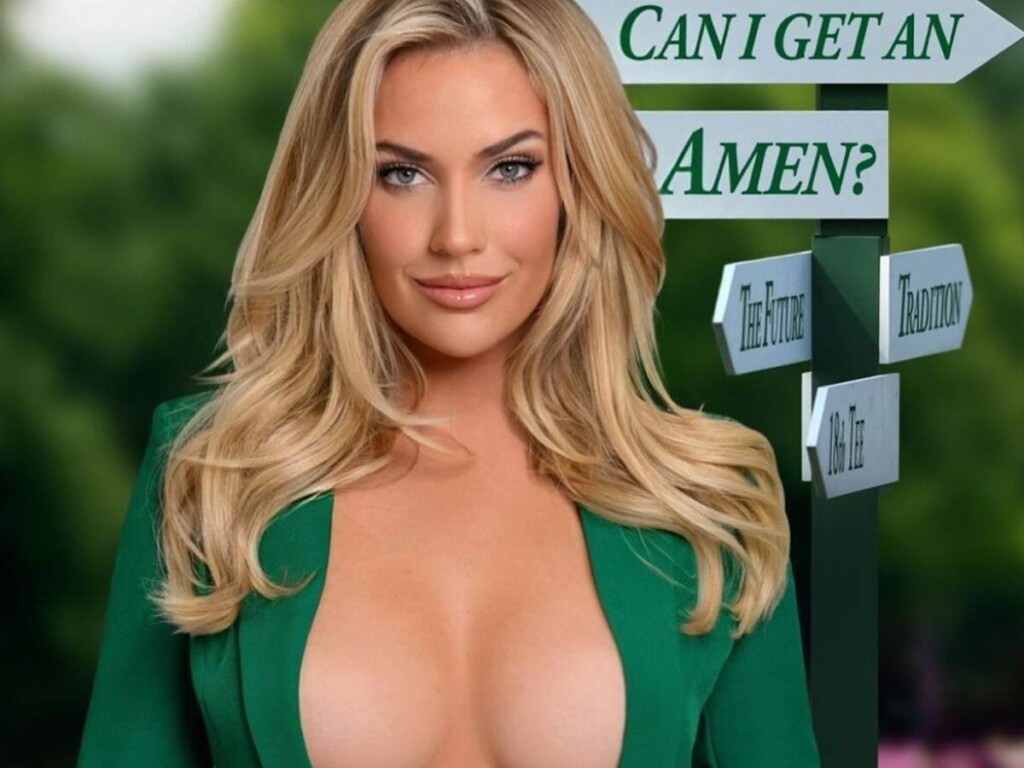 Surpassing the social media followings of even legendary golfers like Tiger Woods, Spiranac finds herself in a league of her own. Her status as a "legit category fame," as her boyfriend puts it, means that wherever she goes, people recognize her.
Chefs send complimentary dishes to her table, and onlookers discreetly snap photos as she shops. Spiranac's fame reached new heights when she appeared in the Sports Illustrated swimsuit issue in 2018 and was subsequently named Maxim's "Sexiest Woman Alive" last year.
However, Spiranac's success goes beyond her striking appearance. It is her unique approach to leveraging her allure that sets her apart. She expertly blends sex appeal with razor-sharp humor, displaying not just her great physical traits but also her golfing talent and smart comments. By juxtaposing her astute observations with lighthearted ball jokes, she manages to engage her audience in a way that transcends mere superficiality.
Paige Spiranac's journey from battling social anxiety as a child to becoming a dominant force in the realm of golf's social media empire is nothing short of extraordinary. While she initially struggled with the weight of being seen, she bravely embraced her true self and discovered her niche in the industry.
By fearlessly deploying her charisma, talent, and wit, Spiranac has amassed a massive following and achieved unprecedented levels of success. Her story serves as an inspiration, demonstrating the transformative power of embracing one's uniqueness and turning adversity into triumph.
Through her exceptional journey, Paige Spiranac has not only reshaped her own life but has also left an indelible mark on the world of golf and social media, forever changing the way we perceive and engage with the sport.
In case you missed it: