In the world of golf, competition is intense and players are deeply passionate. Professional golfers dedicate years to perfecting their craft and participating in tournaments worldwide. However, like any sport, conflicts, and disputes between players are inevitable.
A recent example of this occurred when Richard Bland, a member of LIV Golfer, engaged in a Twitter argument with DP World Tour player Eddie Pepperell regarding the ambiance at a recent event. Despite their shared love for the game, these two individuals had differing opinions on the matter and expressed them publicly on social media.
The two players took shots at each other after discussing the "watering hole" that was present during the LIV Golf Adelaide event in Australia. The atmosphere at the Grange Golf Club's 12th hole, where Chase Koepka made a hole-in-one in the event's final round, differed from that at the PGA Tour's WM Phoenix Open's 16th hole.
Bland argued that the DP World Tour never had such a festive atmosphere anywhere, while Pepperell countered that the tour had tried numerous initiatives over the years.
Related: Talor Gooch claims victory at LIV Golf Adelaide tournament with strong finish by notable golfer Anirban Lahiri and others, Golf Twitter reacts
The importance of sportsmanship in golf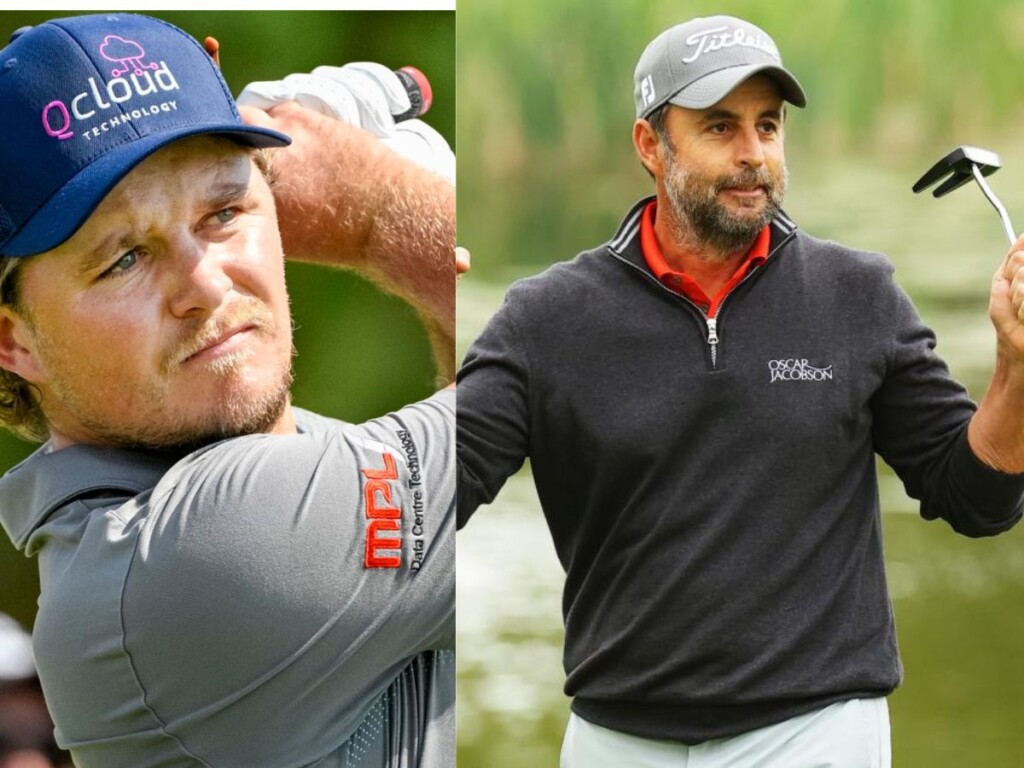 During a heated exchange, Richard Bland took a personal jab at Eddie Pepperell by belittling his short time on tour, Pepperell, stating "15 minutes" comparing it to his own extensive 22-year career.
According to SI, Pepperell quickly retorted by highlighting the fact that he had achieved more tournament wins in his brief time than Bland had in his entire 22 years. The Twitter feud between the two players gained significant attention within the golfing community, with fans and fellow players taking sides and discussing the altercation.
Golf is a sport that's well-known for its emphasis on sportsmanship and decorum. The game has a long-standing tradition of players calling penalties on themselves, even if no one else witnessed the infraction.
It's expected that players conduct themselves with dignity and respect, regardless of the situation. Despite disagreements and clashes between players being commonplace in any sport, golfers are known to maintain their composure and uphold the values of fair play.
In case you missed it:
LIV Golf Adelaide payout: How much did the golfers earn at the inaugural Australian event?
NRL star Christian Welch defends golfers taking Saudi money in LIV Golf