The boundaries between players and their hobbies often converge in the realm of sports. Famous golfers Rory McIlroy and Shane Lowry are two examples of this; in addition to their prowess on the green, both men have a steadfast passion for rugby.
These two sports icons recently came together to watch Ireland play South Africa in an exciting Rugby World Cup match, showing their ardent support for their home country. The pair's delight was evident, and they were open with the media about their opinions.
Even further emphasizing the enormous importance such a victory would carry for Ireland, Rory McIlroy made a startling analogy between an Irish rugby victory and Shane Lowry's historic golf success. The golfing star Rory McIlroy, noted for his accuracy on the fairways, spoke passionately about Ireland's hopes of winning the World Cup.
He compared the possibility of an Irish World Cup triumph to Shane Lowry's historic Open Championship victory at Portrush in 2019. His comparison struck a chord with golf aficionados. McIlroy highlighted that such a victory in rugby would be nothing short of legendary, maybe even surpassing Lowry's legendary feat in golf.
He expressed his awe at the overwhelming support the Irish rugby team had received and expressed optimism that this tide of support would help them achieve unheard-of success in the competition.
Related: "I don't like the course," Rory McIlroy and Brooks Koepka's instructor BRUTALLY bashes 'horrendous' 2023 Ryder Cup venue
Rory McIlroy's perspective and Shane Lowry's optimism
Shane Lowry, a golfer who has received praise from all around the globe, unflinchingly repeated McIlroy's thoughts. He strongly said that the whole Irish people were supporting the rugby squad and were looking forward to a historic triumph that would go down in Irish sporting history.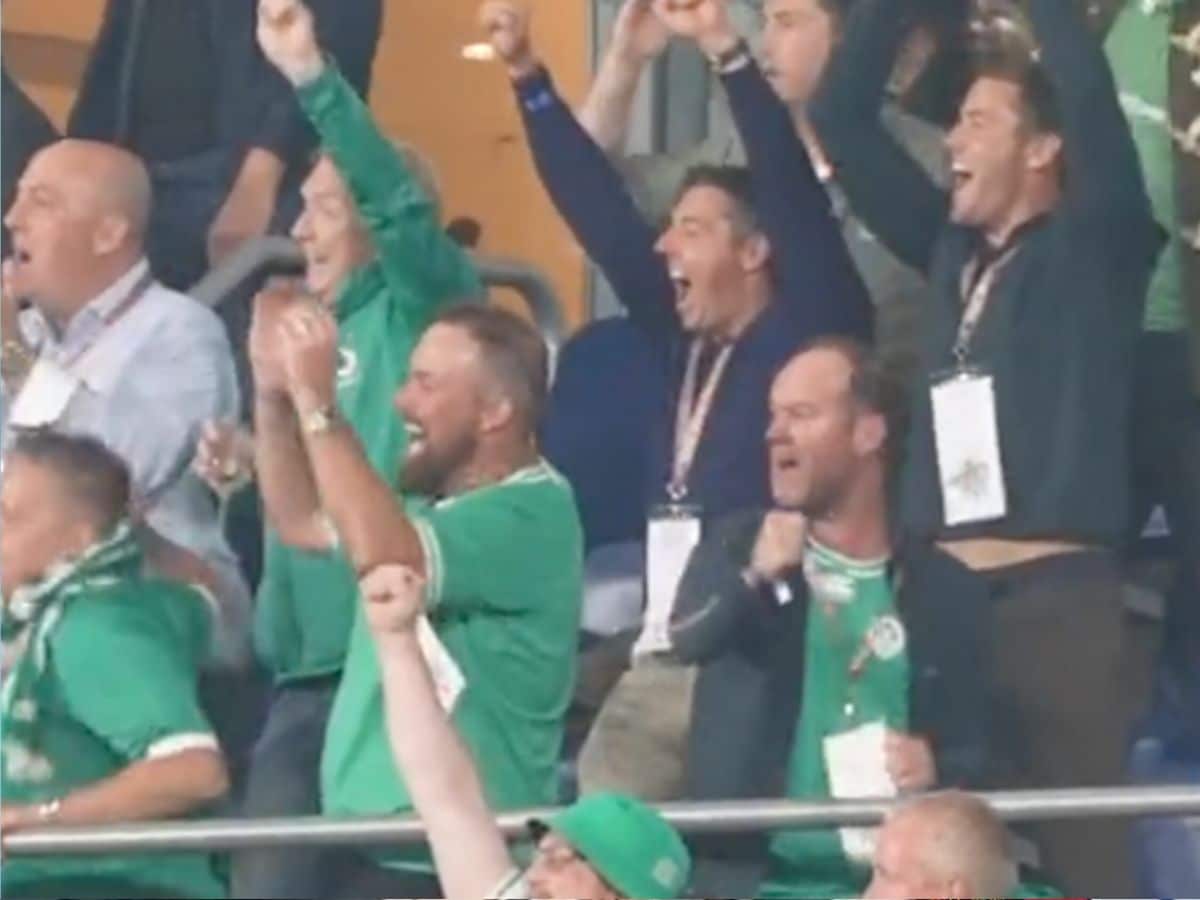 By highlighting the exceptional chance that this Irish squad had to go down in history, Lowry emphasized the elation felt across the nation. He underlined the nation's hopes for success and pride as the Irish rugby team started their quest for the Rugby World Cup's top prize.
Rory McIlroy and Shane Lowry's enthusiasm and cooperation were not in vain. Ireland won the match, beating South Africa 13-8 in a thrilling contest. In the second half, the Springboks put up a valiant fight, but the unflappable Irish defense held firm, winning a great victory for Ireland.
The steadfast support of these golfing legends and the whole country as the Rugby World Cup adventure progresses may just prove to be the spark for an amazing chapter in Irish sports history.
In case you missed it:
"Probably would have punched myself," Billy Horschel's HILARIOUS response to Rory McIlroy's playful jab at their former golf rivalry
Rory McIlroy's daughter steals hearts through hilarious interaction with Tommy Fleetwood at BMW PGA Championship