Scottie Scheffler had an incredible weekend at the 2023 Players Championship. After struggling quite a lot for the first 2 rounds of the game, things were not looking good. However, Scheffler managed to hold out, and played an incredible last round. He sealed the deal on the last hole, miles clear of everyone else to take home the 2023 Players Championship trophy.
While Scheffler was out there pouring his heart on the course, one of his biggest supporters was standing right beside him. Scottie Scheffler's grandma was there to see her grandson play at one of the most prestigious championships. Scheffler did not disappoint. His grandmother could not have chosen a better week to follow around her grandson.
She walked around each and every hole, supporting her grandson as he smashed his way to victory. It was a proud moment for Scheffler's entire family, and his grandmother who looked on as he confidently finished off his last hole in style.
Related: Jordan Spieth hails Scottie Scheffler as "Best in the World" after THE PLAYERS Championship win
Scottie Scheffler's grandma walks along every hole to cheer for grandson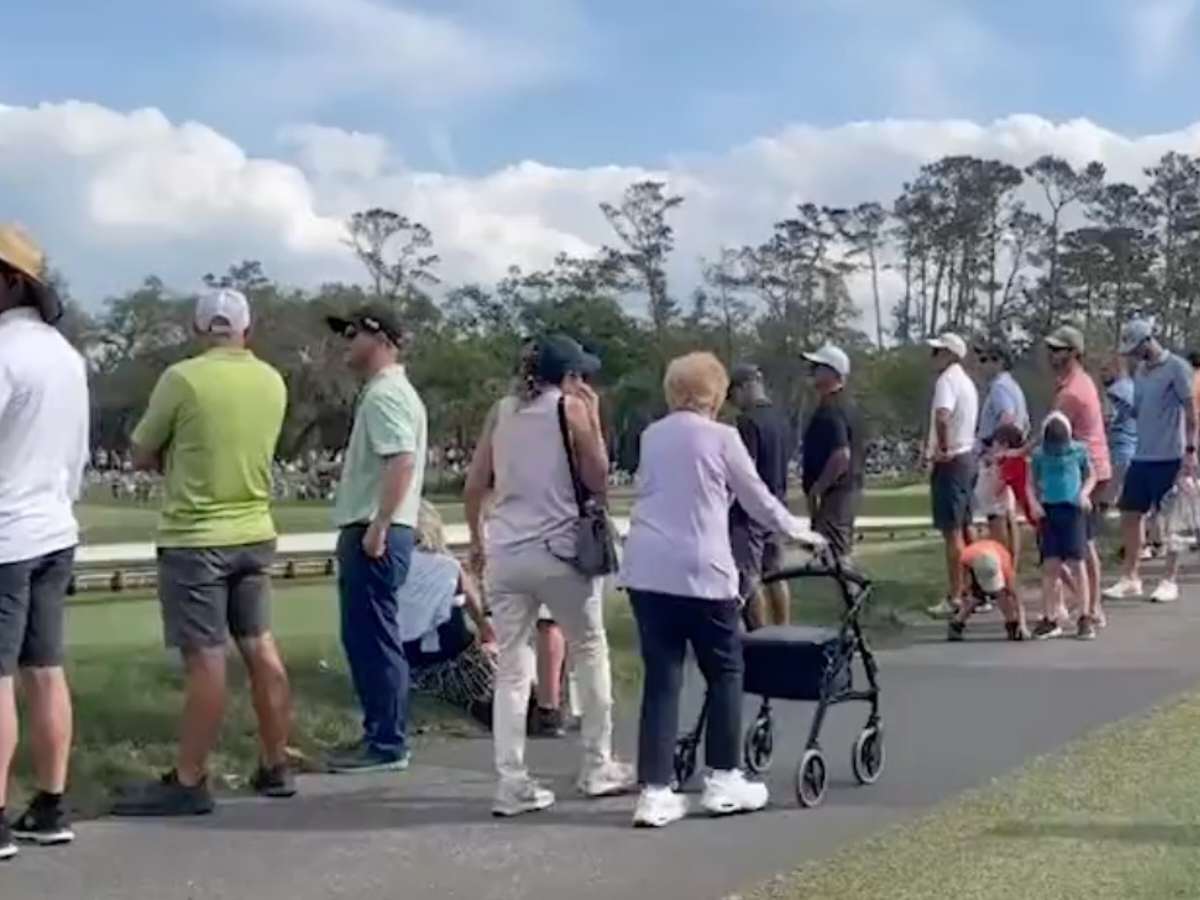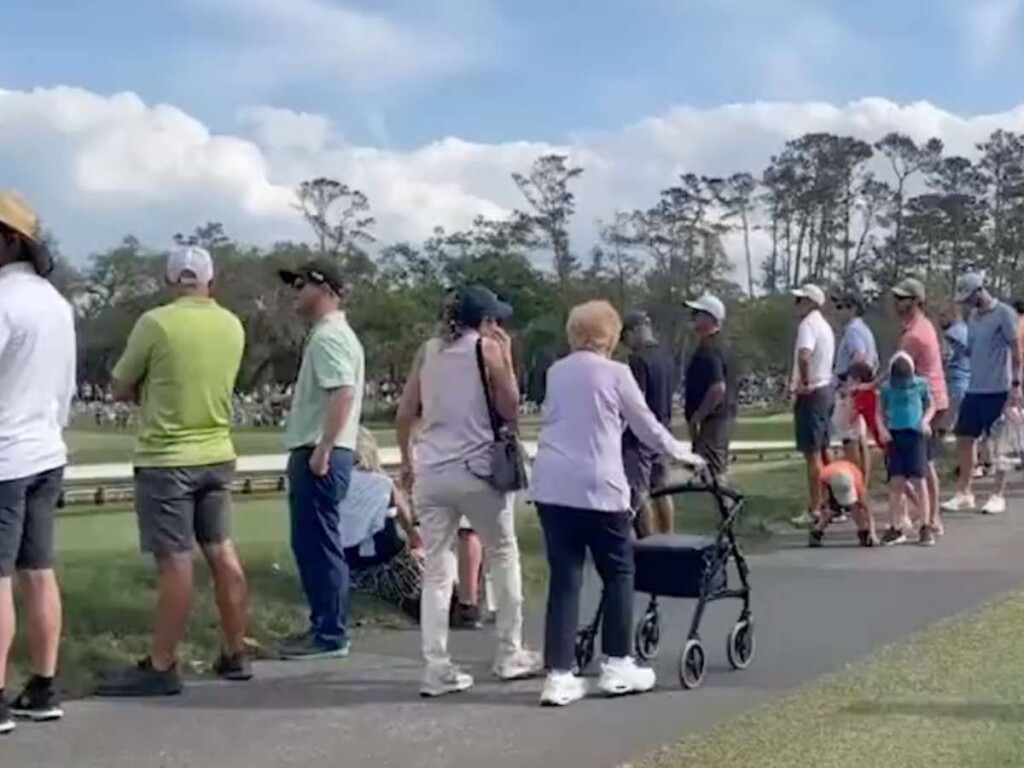 A number of Scheffler's family was down to see him play. This included his wife Meredith, Mother, Father, and, of course, his Grandmother. They all stood supporting him at the last green. His 88-year-old grandma made the 20 minute trip from Florida, and the social media footage of her is absolutely wholesome. Twitter of course had the kindest things to say.
"It's pretty impressive she's walking so many holes out here, she's a trooper," Scheffler told reporters, showing his love for his grandmother. "I really don't know what to say. She's had a rough last year with Grandpa passing away, and we have an uncle that's pretty sick, and I'm just happy that we're able to kind of enjoy all this together."
A dominant victory for Scottie meant that he reclaimed the world no. 1 spot which was held by Jon Rahm. Needless to say, Scheffler is playing some of the best golf of his life. He also secured a prize money payout of $4.5 million- one of the largest ever to be offered from the $25 million prize purse.
Deemed to be the 'fifth Major', winning the Players Championship must have been a dream come true for Scheffler. He was five strokes clear of England's Tyrell Hatten, who took a glorious second place finish. Now, the reigning Masters Champion has 6 PGA Tour victories in the span of 13 months.
Incase you missed it:
"What would you ask for?" Twitter spells out its wishes as Jordan Spieth gives fan gifts for helping him make the cut at 2023 Players Championship
"Just felt fortunate," Tom Hoge breaks legendary Players Championship record, cancels flight twice after making the cut