Golf has long been seen as a sport that is heavily dominated by men, with few opportunities for women to participate at the highest level. In recent years, however, there has been a growing movement for greater gender equality in the sport, with female players like Nelly Korda and Lydia Ko making a big impact on the professional circuit. Despite this progress, incidents like the recent one involving Tiger Woods show that there is still a long way to go.
In a recent tournament, Woods was caught on camera handing fellow golfer Justin Thomas a tampon. The incident was widely criticized, with many people saying that it was indicative of a wider culture of sexism and misogyny in the sport. One of the most vocal critics of Woods' actions was golf presenter Sarah Stirk, who described the incident as "crass" and "disappointing".
Tiger Woods is facing criticism from a women's empowerment group following his tampon prank at a recent PGA Tour event. The CEO of the Women's Global Empowerment Fund, Kara Sugar, spoke out against Woods' actions, calling them "misogynistic," "tone-deaf," and "straight-up disrespectful to women and girls all over the world."
Related: Paige Spiranac defends Tiger Woods from critics as GOAT pulls tampon prank on Justin Thomas at Genesis International 
Tiger Woods actions highlight gender inequality in golf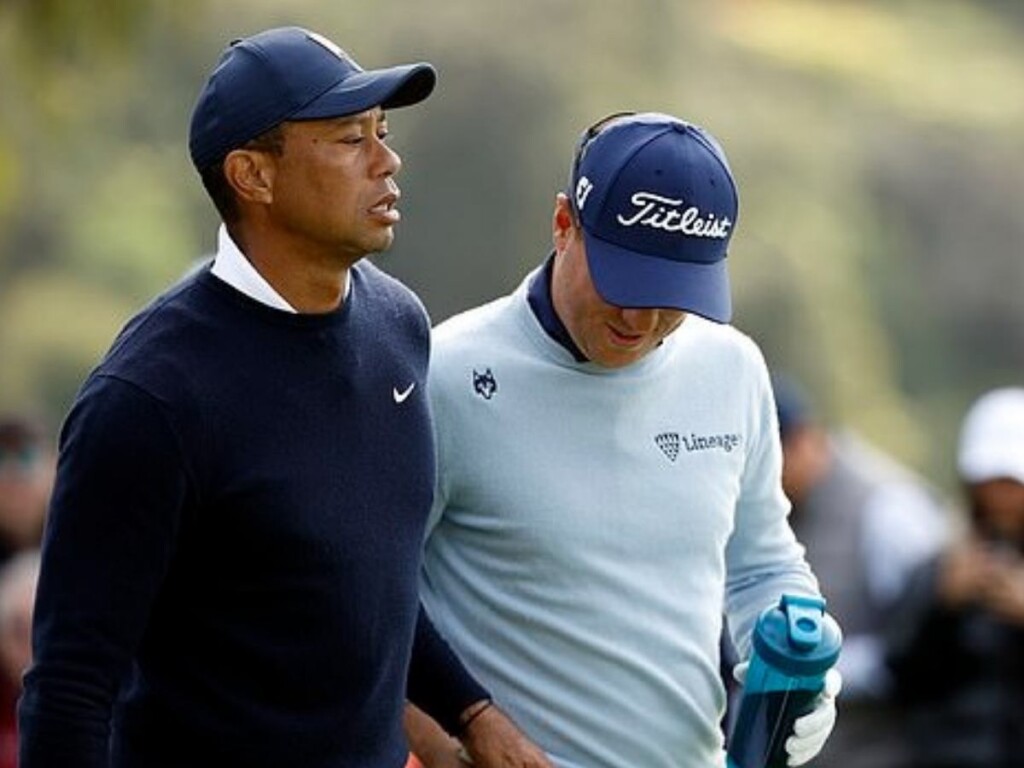 According to TMZ, Kara Sugar questioned whether Woods was implying that "periods are embarrassing or shameful or a sign of weakness?" She also expressed disappointment in Woods, who is a grown man with a daughter, saying, "It's sad to see him do this. The joke distracts from the serious issues involving mental health and periods, which women and girls around the globe face."
The women's group emphasized that "women compete in sports and all areas of life, all while handling their periods, so tampons are no joke." Woods issued a non-apology for the incident, saying, "It was supposed to be all fun and games. Obviously, it hasn't turned out that way. If I offended anybody in any way, shape, or form, I'm sorry."
However, the Women's Global Empowerment Fund called for more meaningful action from Tiger Woods, saying, "We hope that Tiger Woods will take this as an opportunity to learn about the serious challenges facing women and girls around the world, and use his platform to promote gender equality and empowerment."
Stirk's comments were not just about the incident itself, but also the wider context of gender inequality in golf. In an interview with The Daily Mail, she argued that incidents like this show that women are still seen as inferior to men in the sport.
She further argued that there is a long way to go before true equality is achieved. Stirk went on to say that she was "completely surprised and really disappointed" by Woods' actions and that it was important to keep pushing for change in the sport.
Furthermore, incidents like this also underscore the importance of holding high-profile figures like Tiger Woods accountable for their actions. When someone as influential and respected as Woods engages in behavior that is disrespectful and belittling towards women, it sends a message to others that such behavior is acceptable.
By calling out Woods and others who engage in similar conduct, we can help to create a culture of respect and equality in golf, and send a message that such behavior will not be tolerated.
The incident involving Tiger Woods and Justin Thomas sparked an important conversation about gender equality in golf. While there have been some positive developments in recent years, there is clearly still a long way to go. Incidents like this highlight the need for ongoing efforts to promote greater diversity and inclusion in the sport, and to challenge the underlying cultural norms that contribute to gender inequality.
It's not just about giving women more opportunities to play, but also creating an environment where they feel welcome and valued. This means challenging the stereotypes and biases that have long been present in golf and creating a culture where everyone feels like they belong. Only then can we truly achieve gender equality in the sport and ensure that everyone has a fair and equal chance to succeed.
In case you missed it:
"No. BS," Greg Norman's son comes to Brooks Koepka's rescue, destroys 'buyer's remorse' rumours
"A bad choice for his children…," Dustin Johnson's wife Pauline Gretzky explains why husband made LIV Golf switch