Olympian Simone Biles and NFL star Jonathan Owens' wedding plans are going in full throttle as she recently teased her would-be husband in a short wedding dress on a social media photo. She captioned her post "On bride duty" while the safety replied, "I can't wait".
In her recent talk with People, she revealed that she looks up to her mom, Nellie, and dad, Ronald Biles. They are her role models. Following her surprise attendance at an Athleta mother-daughter cardio class, she exclaimed how her mother has been a constant influencer in her life.
Simone noted, "She's someone I can bounce things off of and has been letting me do my thing as I figure out what works for us". "We are so excited to celebrate with our close circle, and she's a big part of that."
"My mom gives me advice on everything". "I look to both her and my dad as role models in many ways, but also as examples of what a strong base of love and support looks like."
Related: Mikaela Shiffrin opens up about mental health issues after getting inspired by legendary gymnast Simone Biles
Simone Biles reveals how she met Jonathan Owens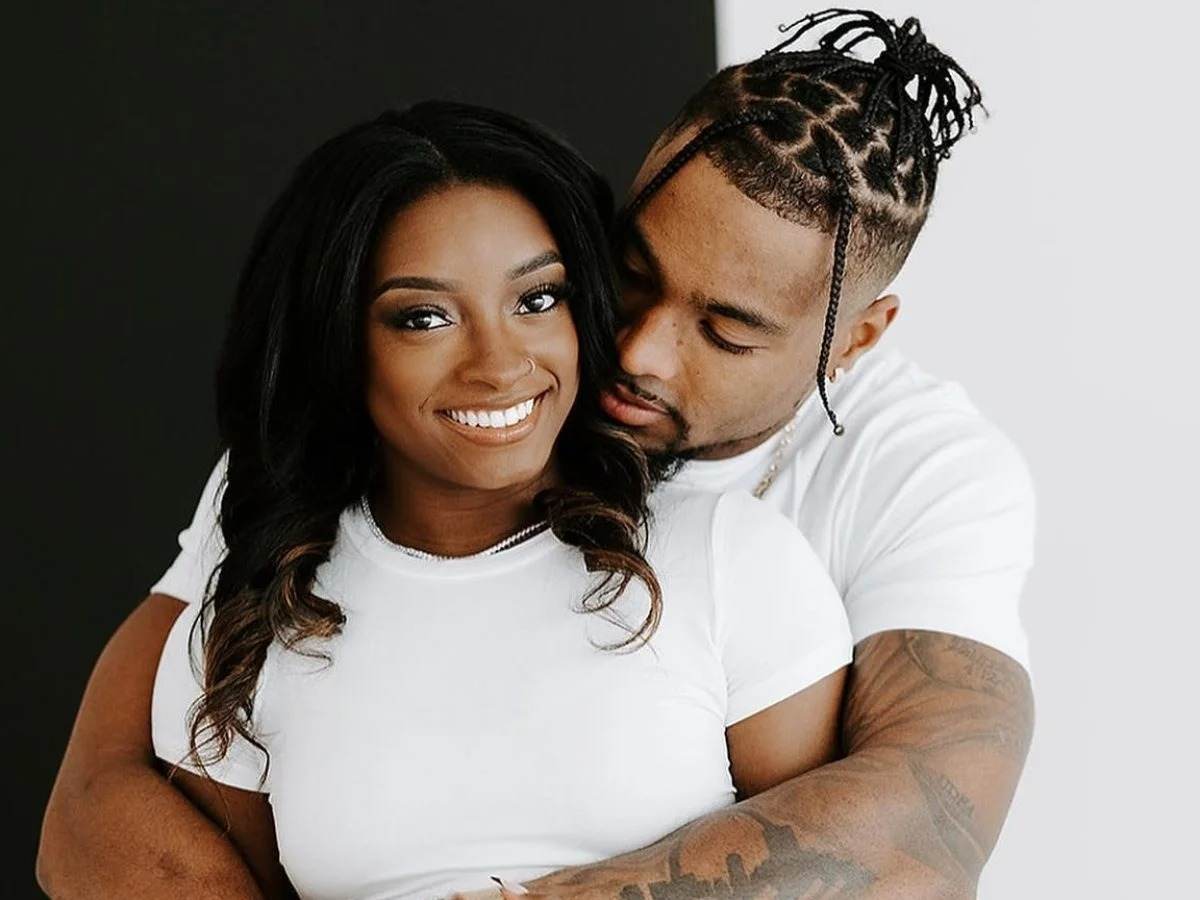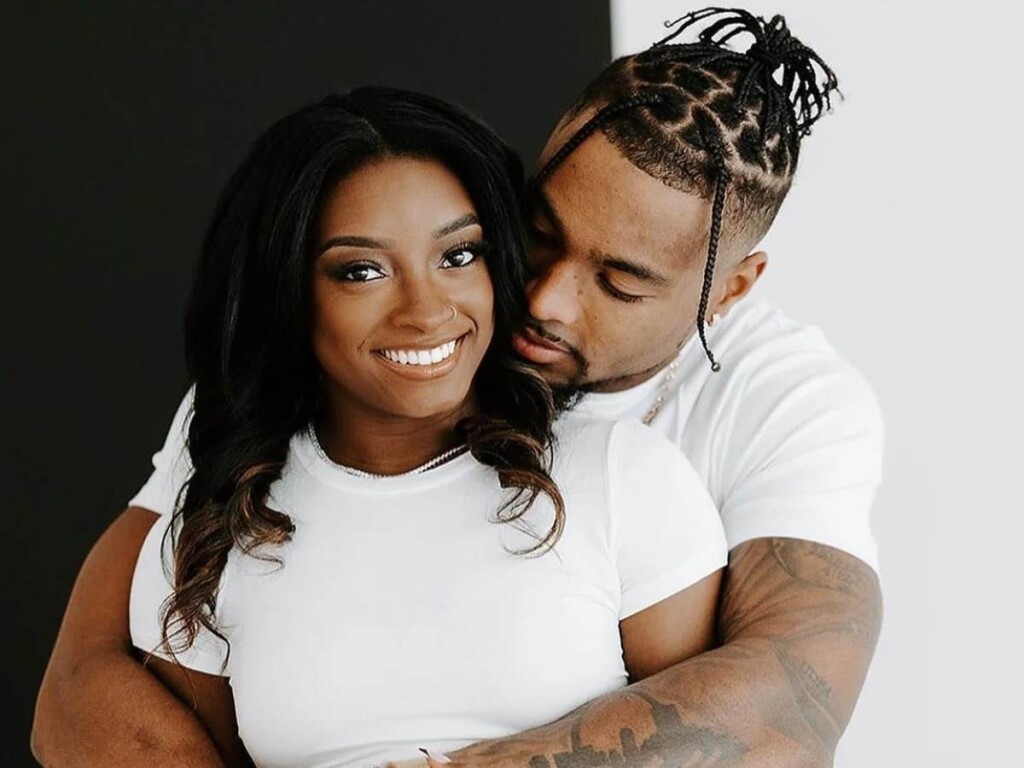 Following Simone Biles and Jonathan Owens' engagement back in January 2022, the duo has often been seen both on and off screen, snuggling up to one another. They never shied away from showing off their love, as Simone commented on Valentine's Day, "THE EASIEST YES". 
"I can't wait to spend forever & ever with you, you're everything I dreamed of and more! Let's get married FIANCÉ @jowens_3." Simultaneously, Owens celebrated Simone's wins as he captioned on social media that he was proud of her.
Simone's sudden popping into a workout class at a Houston Athena Store lightened up everyone, including herself as he met her favorite dance instructor Jenny. The idea of the Houston organization was to make mothers and daughters move in together.
Simone states, "I loved the idea because my mom has always been my rock, and the idea of a multigenerational community of women coming together for an experience that empowers them and gives them a fun way to move is incredible". "I had to pop in for a surprise hello."
"I didn't want to disrupt the class". "The energy in the room was great — everyone was having such a good time together. I'm glad I was able to join the fun and support Jenny, who is one of my favorite dance instructors in Houston."
Simone further mentioned how she met Owens. Following their encounter in 2019 at a Texans game, Simone and Owens came across each other on a dating app named Raya in March 2020. The Olympian gymnast said, "He would say I slid into his DMs".
"I saw him and I was like, 'Oh, he's pretty cute,' so I said hi … and then I saw that he was in the Houston area, so we started chatting a little bit, and then we went to hang out a week or two later."
In case you missed:
SELF-RELIANT US Women's Gymnastics team fixate eyes on World Title as they enter unescorted by Simone Biles in 10 years
"We are raising a generation of weak people like Simone Biles"- Paige Spiranac ADMONISHED BULLIES against Olympian Simone Biles