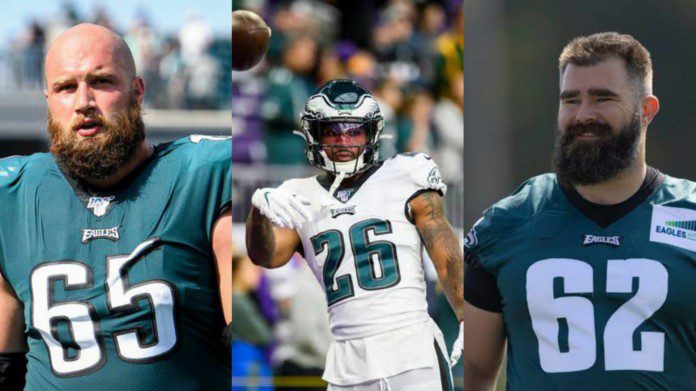 The Philadelphia Eagles have had a fairly good season so far having booked their place in the playoffs where they will face the mighty Tampa Bay Buccaneers in their wildcard matchup. Eagles were 9-8 and were placed 2nd in the NFC East at the end of the regular season.
Eagles RB Miles Sanders was in full praise for his teammates Jason Kelce and Lane Johnson ahead of their matchup against the Bucs and said, "Those two guys are currently Hall of Famers in making.", which itself is the praise of highest order for an NFL player.
He further said, "They are the guys who give their best in training daily in order to be the best version of themselves and motivate the young players around them."
"Jason Kelce is the best center in the league" – Miles Sanders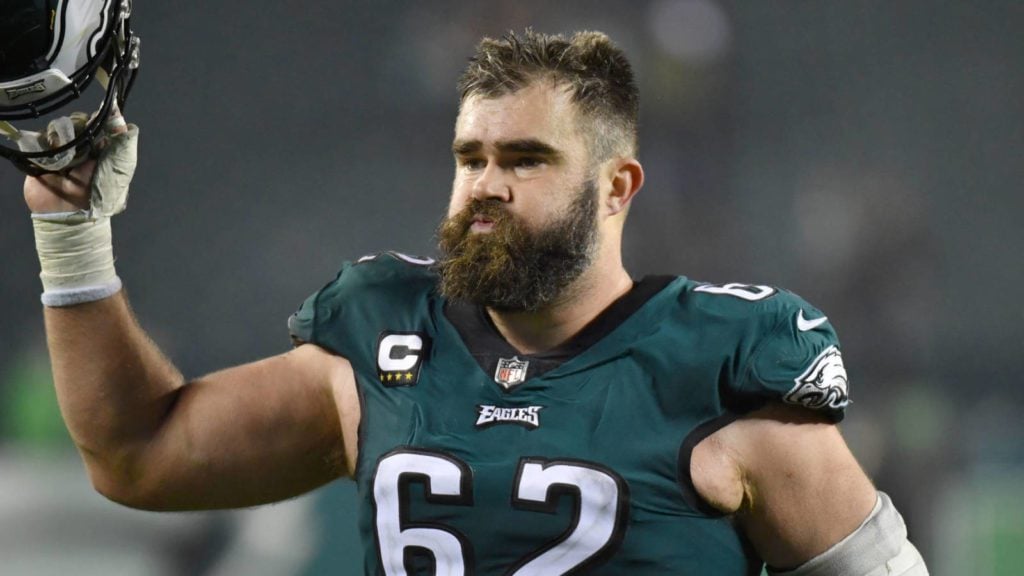 Miles Sanders said, "Kelce is amazing, I don't think there is any center in the league who is better than him.", to which he further added, "The stuff that he does, The stuff that he goes through, It's amazing, all my respect go towards him."
Jason Kelce is an important part of the Eagles franchise and is arguably the best player at his position in the league which further proves his credibility and he is always there to teach his young teammates about the things that they need to learn which are the traits of a great teammate.
"I think Lane Johnson shouldn't just deserve All-Pro but also the Pro Bowl," said Miles Sanders as he was in awe of his teammates' hard work and their determination to be better each day and motivate those around them in being the best version of themselves.
Road ahead for the Eagles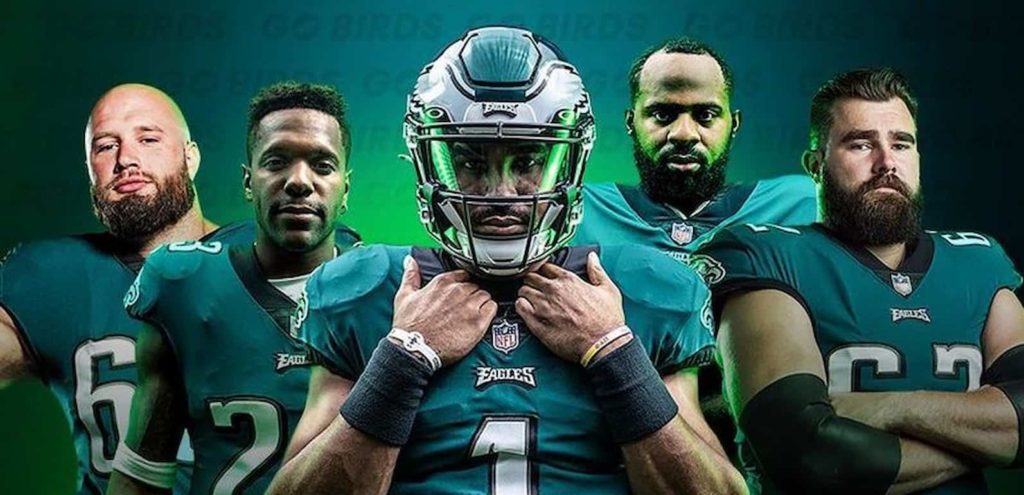 The Philadephia Eagles had a great season based on the situations around them and their young emerging Quarter Back displayed why he can be trusted for the future.
The Eagles qualified for the playoffs which is a great achievement on their part but now they will be facing one of the toughest tasks in their wildcard matchup where they will face Tom Brady-led Tampa Bay Buccaneers.
It is not impossible to beat them but still, it will be a tough task for this young roster to beat the Defending Champs who are eyeing another trip to the Super Bowl this season and have all the required tools to do so.
Miles Sanders will play an important role in this match on Sunday as he is fit and roaring to go.
Also Read: Does Tom Brady have enough playmakers around him to win Super Bowl?": Here's what top NFL analysts have to say