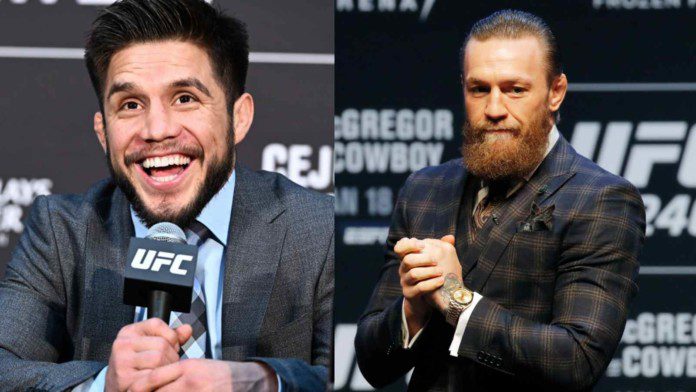 Henry Cejudo showed his frustration for not getting any good sign from the UFC on his future matchup with featherweight champion Alexander Volkanovski, takes a dig at McGregor and Dana White, and questions does he need to beat up old guys at the bar to get the title shot. Dana White has earlier called Cejudo's plea a "f*cking silly conversation"
Cejudo has been campaigning to get the opportunity to fight for the third belt for quite a while now. Dana White is keeps getting asked about this matchup. White this past week, on two separate occasions, has criticized the retired fighter to fight in his own division if he wants to come back.
Cejudo, while showing his irritation with White remarks, has taken a dig at 'The Notorious' Conor McGregor, Cejudo said he might beat up some old guy in the bar in order for White to favor him a title fight. McGregor has infamously punched an old guy in a pub in Dublin. White has given many unfair opportunities to McGregor in the past. His first fight at 155 division, in the UFC, was a championship fight.
McGregor responded to Cejudo's recent comments and McGregor tweeted "Henry cejuda is a little fart." and Cejudo was ready with a reply of his own.
He is all bark no bite, Henry Cejudo called out Conor McGregor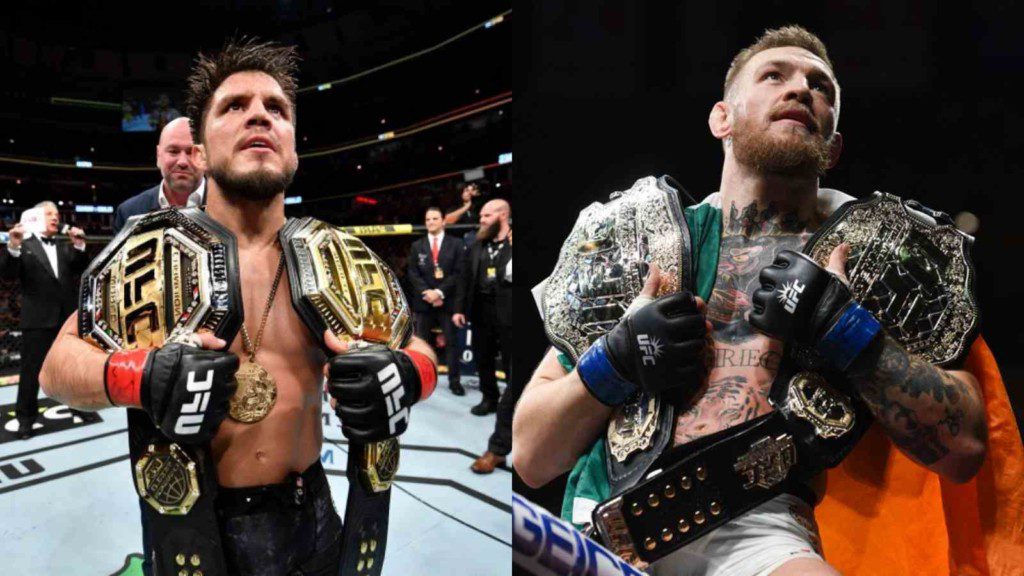 Henry Cejudo taking a dig at McGregor is not a new thing. Cejudo, who is represented by Ali, has gone after McGregor every now and then. Cejudo had called out McGregor back in 2019 and said the Irishman is all bark and no bite. Cejudo had stated that he wants to fight McGregor as he wants to get rich. He deemed McGregor's accomplishments as a thing of the past. This was the time when Henry Cejudo was a two-division champion and was calling out even the female flyweight champion Valentina Shevchenko. If Cejudo and McGregor were to fight it would have been the first time when two double champions competed against each other.
Here's the video of the callout:
Also Read – "Are you a doctor?" Dana White and MMA reporter heated debate about Joe Rogan COVID 19 vaccine controversy