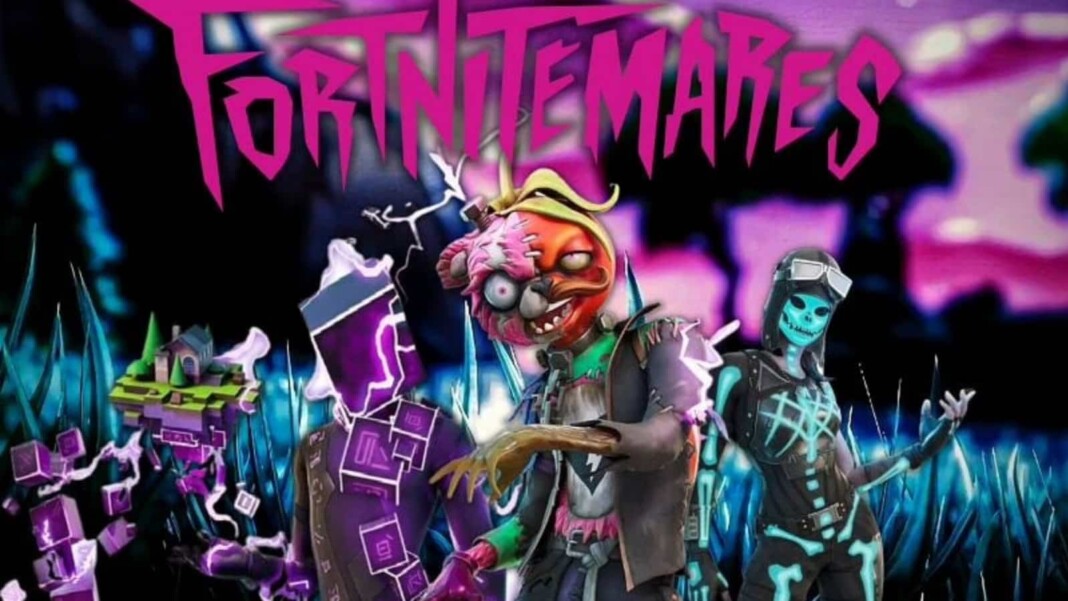 Fortnitemares 2021 quests have been released and come with a myriad of opportunities for players to earn free rewards in the game, all while celebrating Halloween in Fortnite. Epic has already teased that each week will feature its own special Fortnitemares features, and there will be new and returning Halloween-themed skins in the Item Shop every day. Apart from these, players can also complete certain Fortnitemares as well as punchcards quests to receive free rewards in-game without V-Bucks. The article details all the Fortnitemares 2021 quests and how to complete them to earn free rewards.
Related: Fortnite Season 7 Chapter 2: Upcoming Leaks, New Story Details, and More
Fortnitemares 2021 quests
The grand event of Fortnitemares 2021 celebrations has already begun on October 5, 2021, and will run until November 1, 2021, lasting almost a whole month for players to grab some new stuff like skins. The Fortnitemares 2021 festivities will have players complete several questlines, which will unlock various free Halloween-themed rewards, according to the official blog post.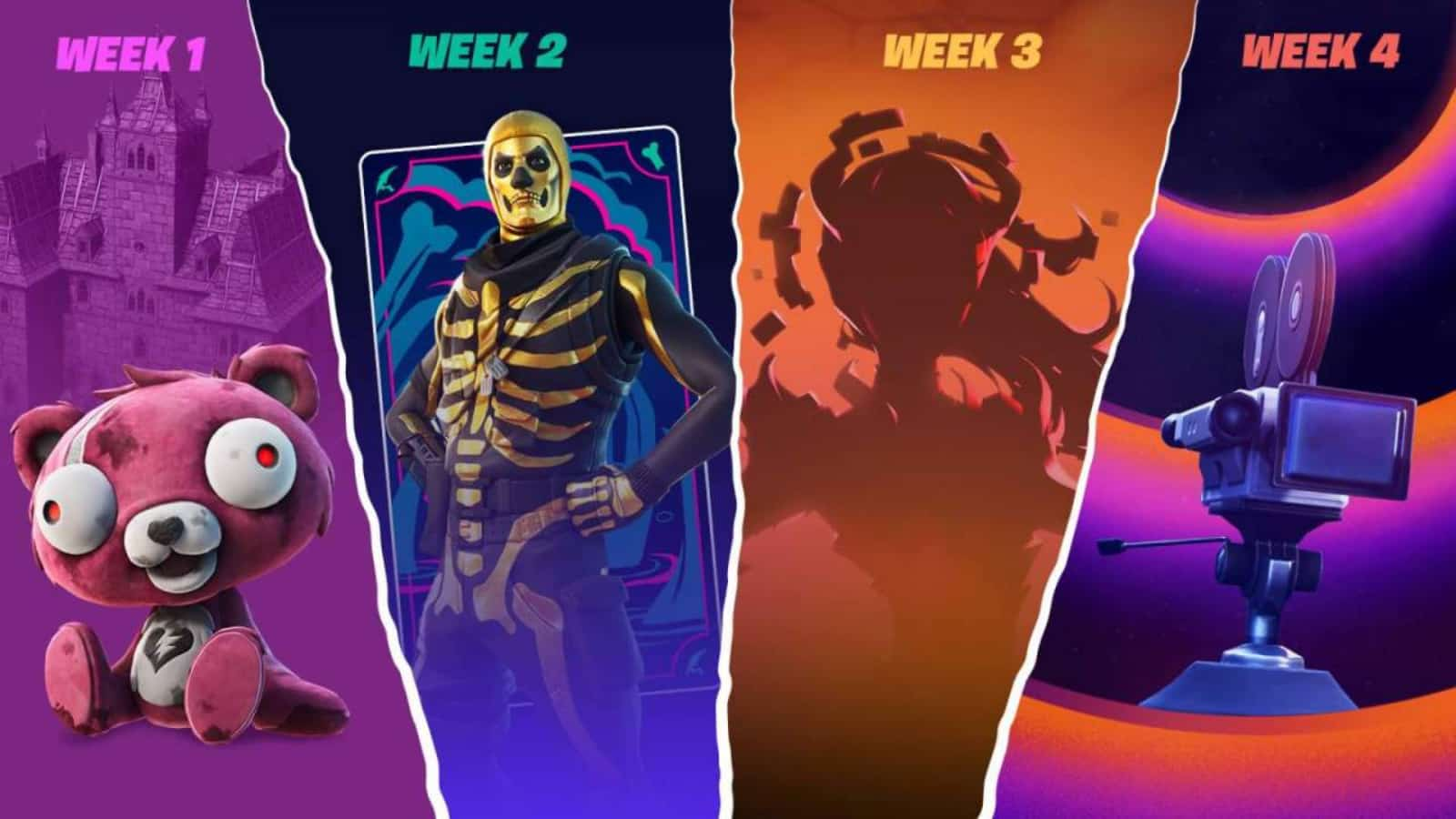 There are a total of eight free rewards to be unlocked as part of the Fortnitemares quests in 2021:
All-Weather Extractor Pickaxe – Complete Ariana Grande's Monster Hunter Punchcard
Cube Cruiser Glider – Complete Dark Jonesy's The Oracle Speaks Punchcard
Raven's Curse Spray – Complete a Fortnitemares quest
Moonlit Duel Loading Screen – Complete two Fortnitemares Quests
Wrathful Breakout Contrail – Complete three Fortnitemares Quests
Cube Queen Skin – Complete 20 Horde Rush quests
Thinking Juice Back Bling – Earn 2,000,000 combined team points in Horde Rush mode
Fortnitemares Spray – Earn a team score of at least 400,000 in Horde Rush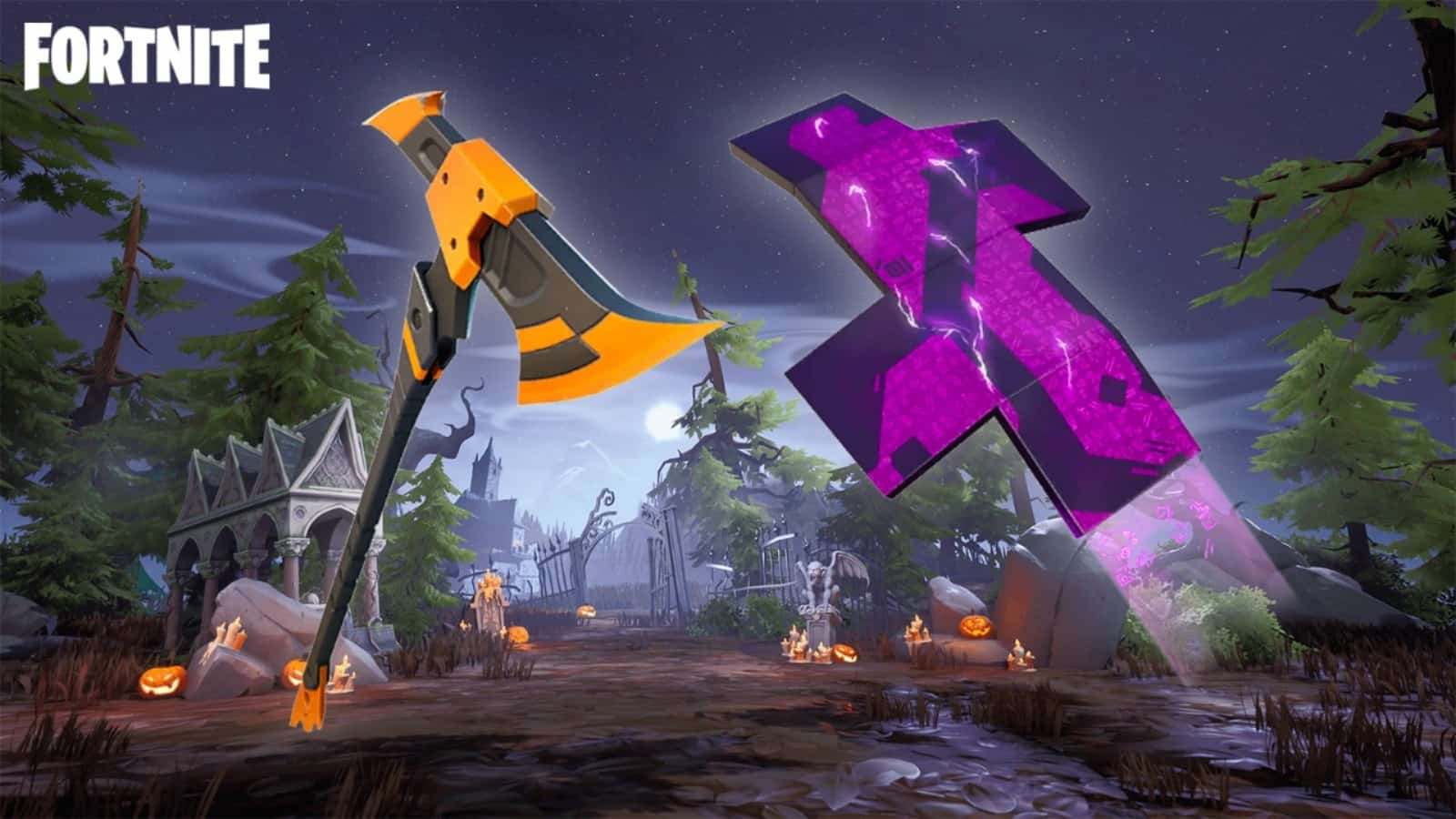 Ariana Grande Punchcard Quests
Collect a Record and place it in a Turntable
Study the Caretaker's footprints
Collect symbols from eliminated Cube Monsters
Reveal the Command Symbol
Launch Signal Flares
Players will receive 30,000 XP for each of Ariana Grande's quests, and the All-Weather Extractor Pickaxe when they complete the whole Punchcard. Players can also get 30,000 XP for each of Dark Jonesy's quests, and the Cube Cruiser Glider for the whole Punchcard.
---