Battlegrounds Mobile India provides a hub of miscellaneous parachute and melee weapon skins to the players from Events and in-game shop. The EvoGround Theme Week Event BGMI released recently will provide the players with the exclusive Dune Parachute as well as a Pan skin absolutely free.
Battlegrounds Mobile India's global counterpart, PUBG Mobile had announced an official collaboration with the American Sci-fi (Science Fiction) movie Dune which has hit the theatres recently. The collaboration rewards were available in PUBG Mobile and the developers have currently released the rewards for BGMI players in a new event. Prior to this event, a graffiti based on Dune film were released in the in-game shop.
This article discusses to process of obtaining the exclusive Dune Pan and Parachute for free in EvoGround Theme Week Event BGMI.
EvoGround Theme Week Event BGMI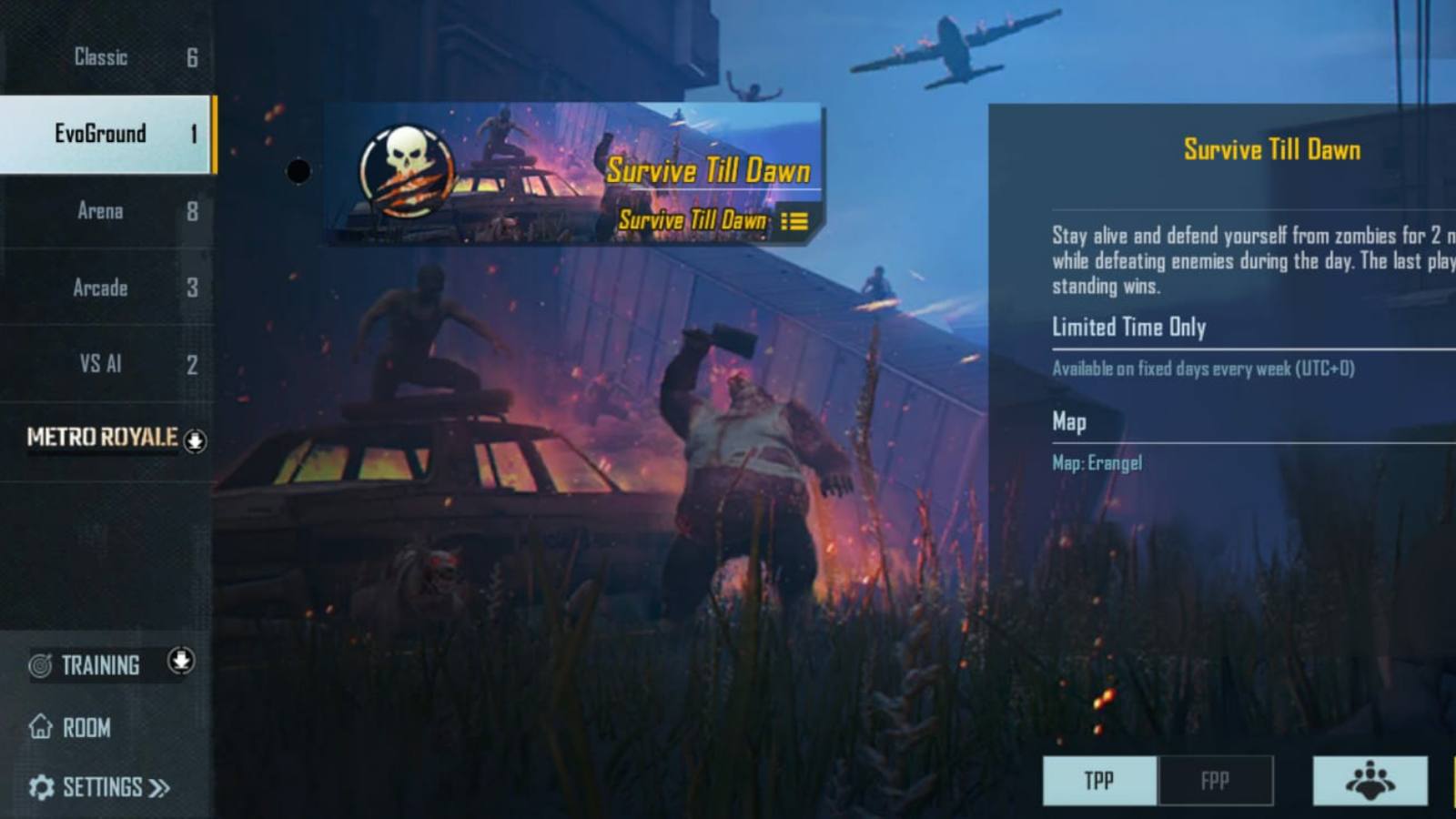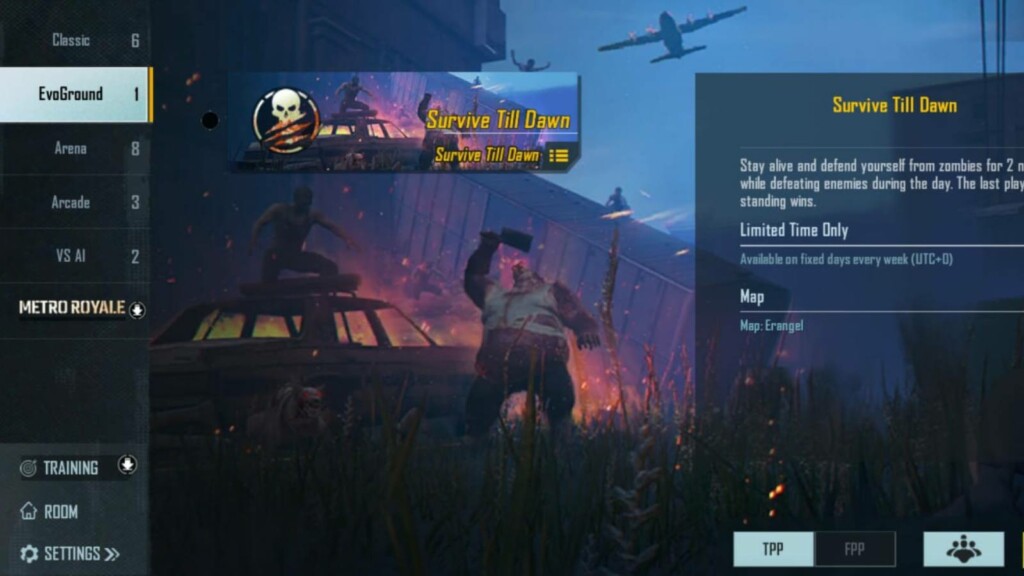 EvoGround Theme Week Event BGMI went live for the players on 22nd October,2021. As suggested by the name, players need to play matches in the EvoGround Mode for a certain number of times in order to obtain the exclusive reward. As BGMI released mega modes in EvoGround, they plan to celebrate the event by giving away free rewards for the players. The event is going to end on 16th November,2021 , therefore, players should complete the missions as soon as they can.
The complete set of rewards under EvoGround Theme Week Event BGMI has been mentioned below: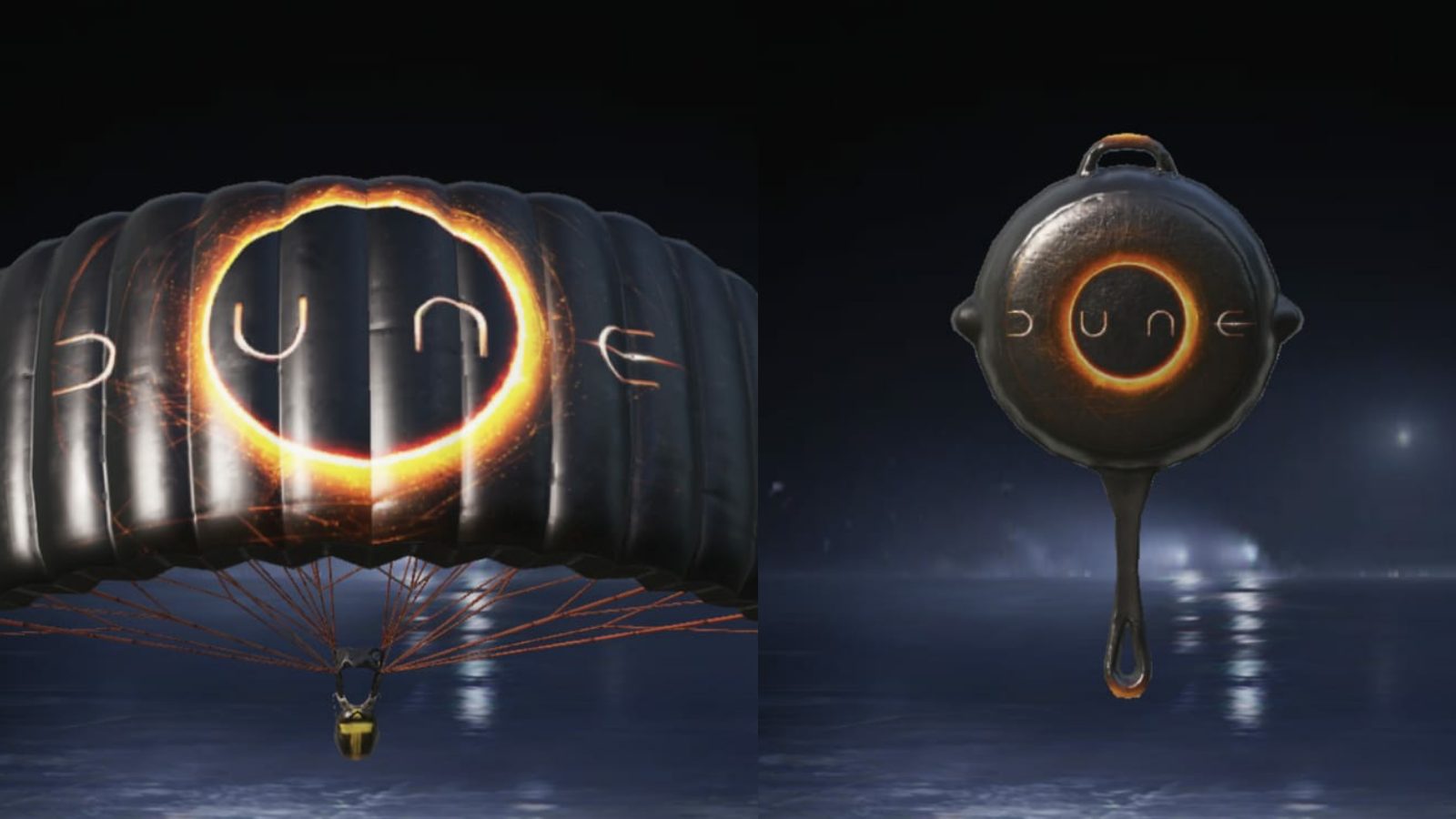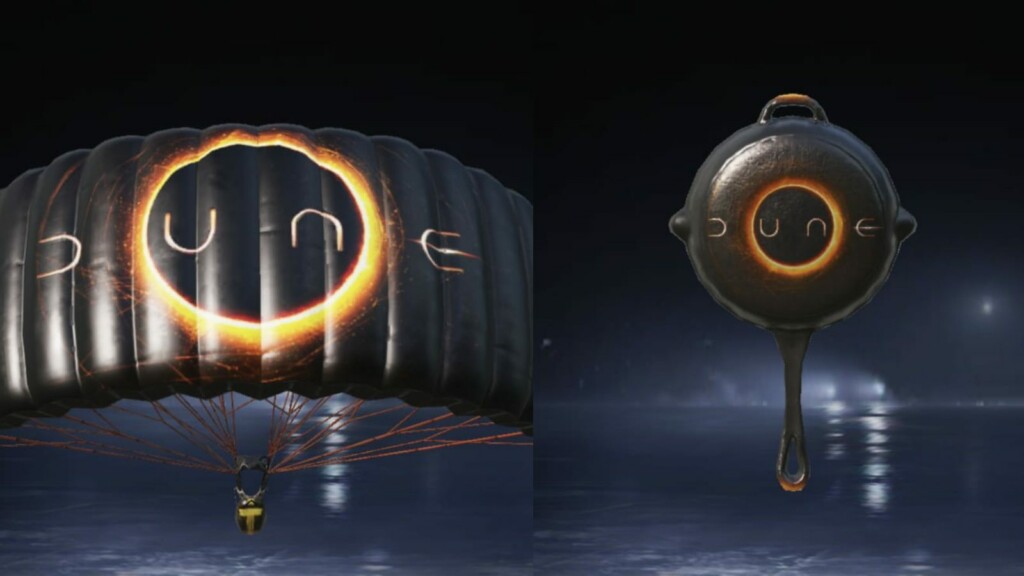 50 RP Points
Dune Pan
Dune Parachute
As the current mode in EvoGround is Survive Till Dawn, players need to play this mode for a number of times and take away the big prize.
Related: How to get the Malachite Scar-L skin for free in BGMI Friend Caring Event?
How to obtain the Dune Pan & Parachute for free?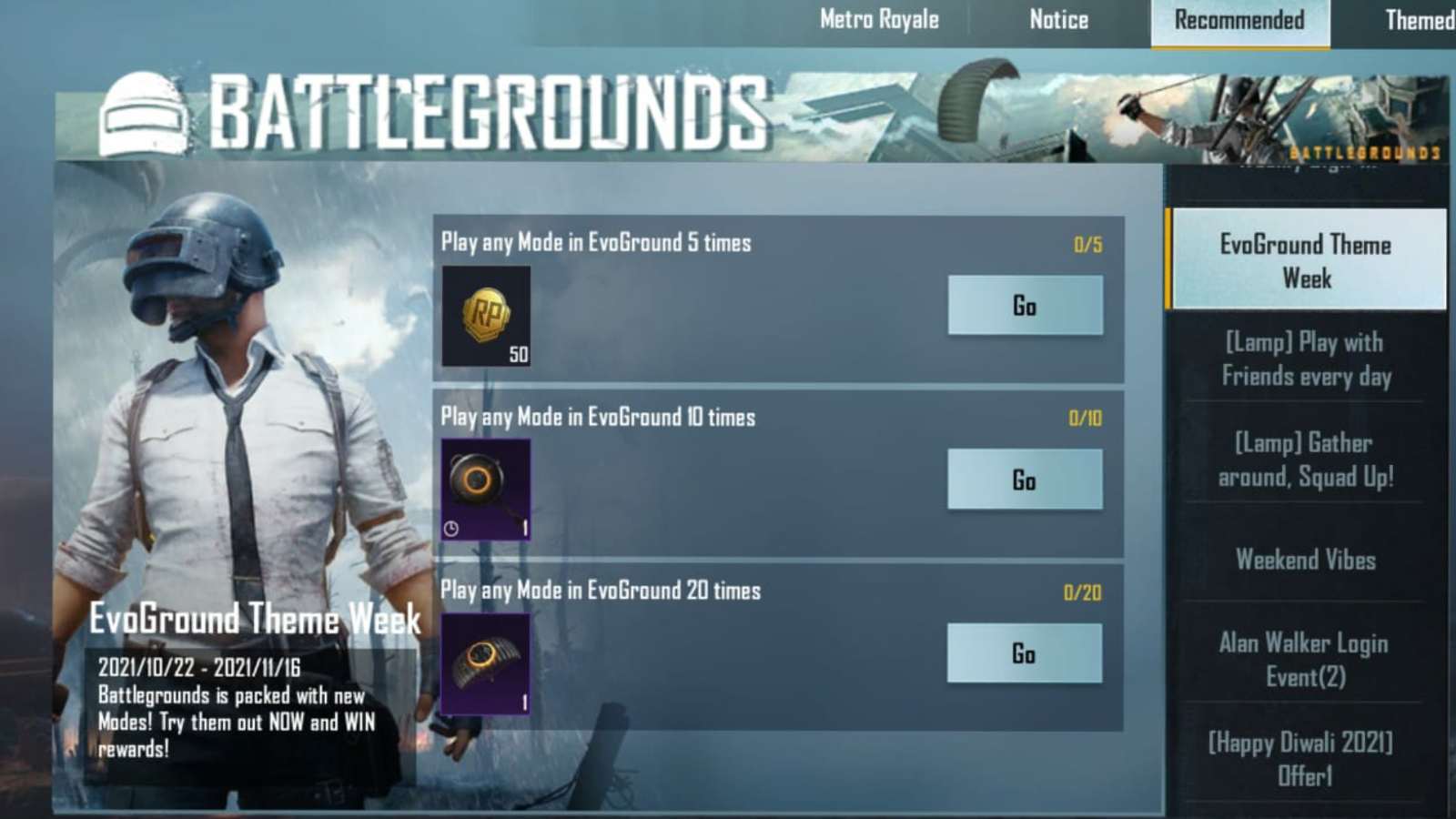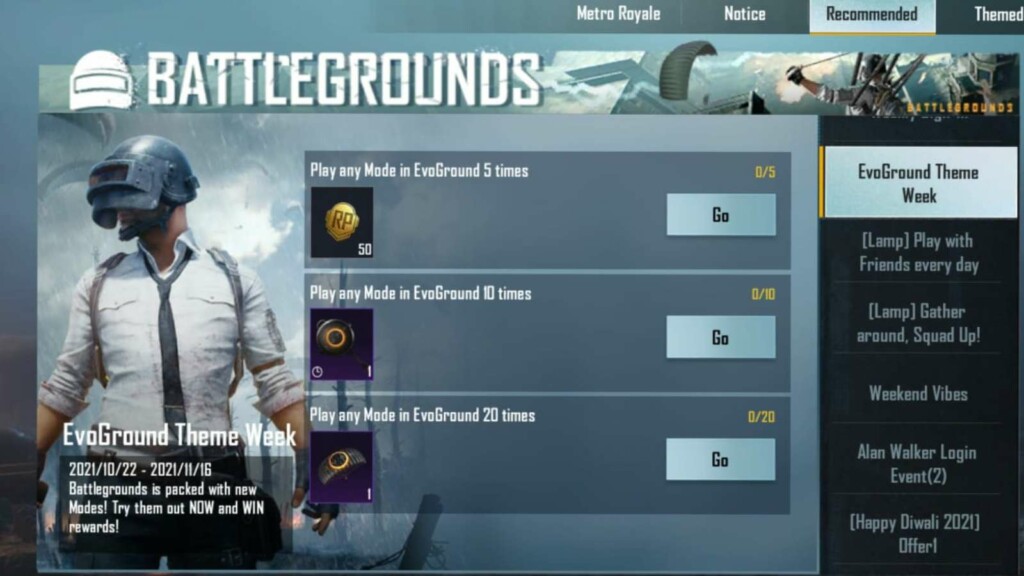 Play any Mode in EvoGround 5 times- 50 RP points
Play any mode in EvoGround 10 times – Dune Pan (time-limited)
Play any mode in EvoGround 20 times- Dune Parachute
Open Battlegrounds Mobile India and open the EvoGround section. Play the Survive Till Dawn mode for the required number of times. Complete the missions and claim your parachute absolutely free. It is important to remember that the mode can be played for fixed days in a week.
Also Read: "BGMI will be dead soon": Scout and Regaltos react as hackers keep on increasing in the game