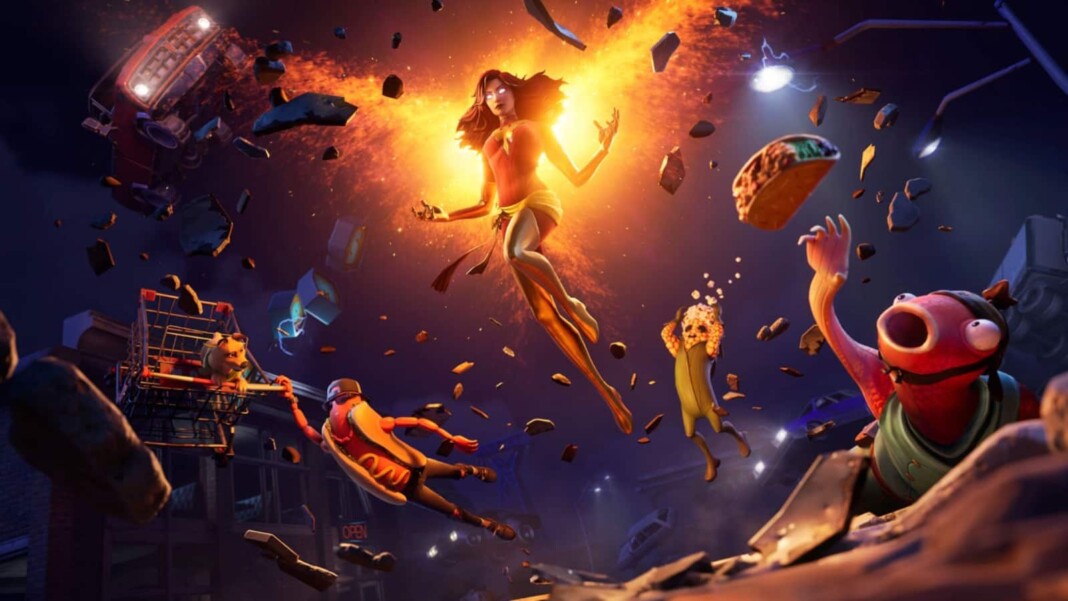 The Fortnite Dark Phoenix Skin has been finally released in the game as another Marvel crossover takes place in Fortnite. Fortnite's free-to-play model has no doubt been a big driver in the battle royale title's stratospheric success. Epic clearly hasn't had many issues monetizing the game.
The items offered in the store are decorative and do not offer any added benefits during games. This new crossover skin has been released just today and is currently available in the shop right now. The article details all about the new Fortnite Dark Phoenix Skin that is in the Fortnite Item Shop.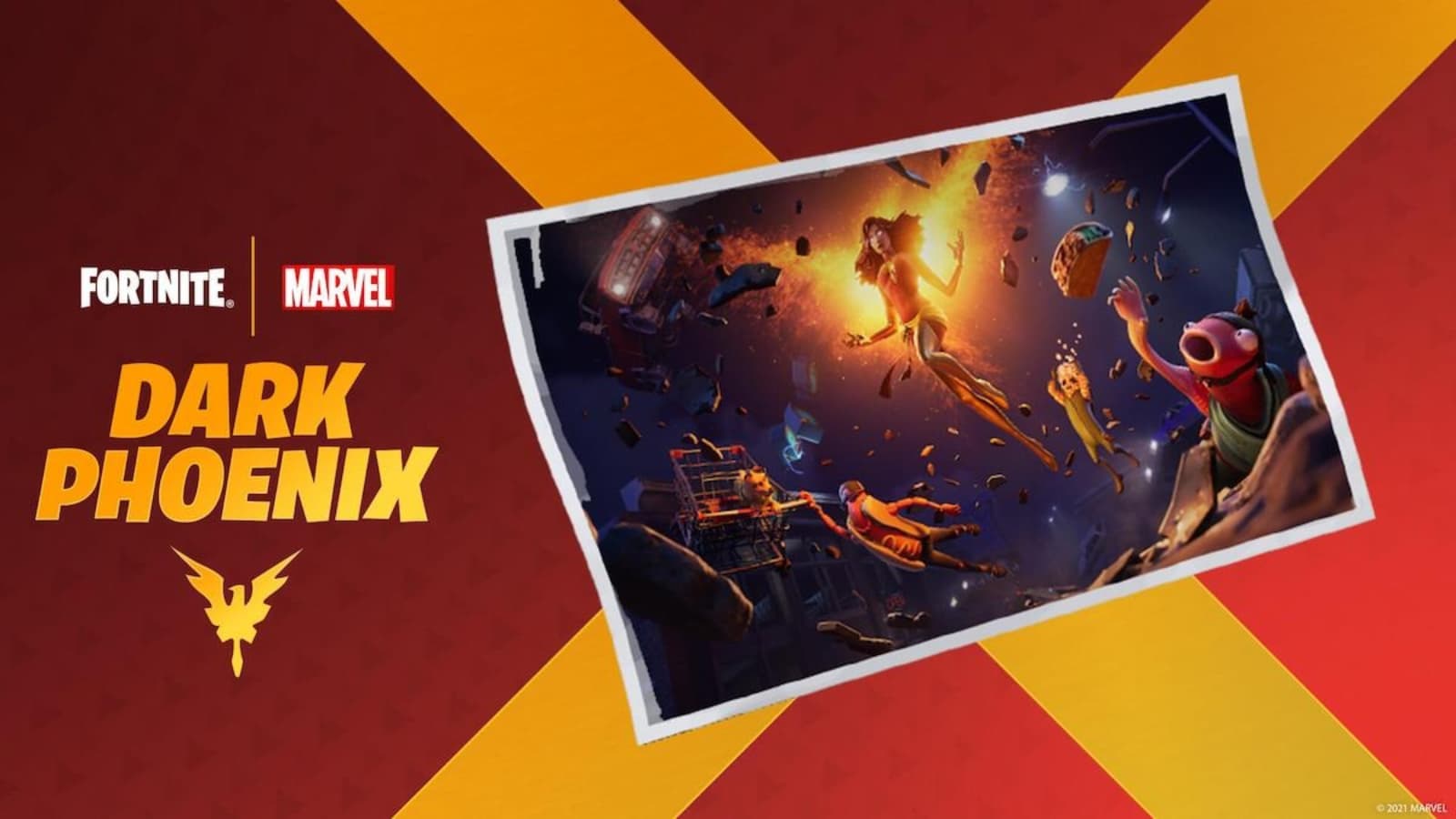 Related: Fortnite Season 7 Chapter 2: Upcoming Leaks, New Story Details, and More
Fortnite Dark Phoenix Skin
"I AM FIRE AND LIFE INCARNATE! NOW AND FOREVER – I AM PHOENIX!"
The all-new Dark Phoenix is a Marvel Series Outfit in Fortnite: Battle Royale, that can be purchased in the Item Shop for 1,500 V-Bucks. She was first released in Chapter 2: Season 8 and is a part of the Phoenix Force Set. Jean Grey is an evolved mutant with powerful telekinetic and telepathic abilities, further enhanced by the cosmic energies of the Phoenix Force.
This unique pack has arrived in the store which is an online store that offers new items once in a while in Fortnite Battle Royale, and where you can find cosmetic items that you can use in the game. The Dark Phoenix includes four items. Here are all the cosmetics included:
Dark Phoenix (Jean Grey) skin
Phoenix Force back bling
Rising Phoenix emote
Wrath of the Phoenix loading screen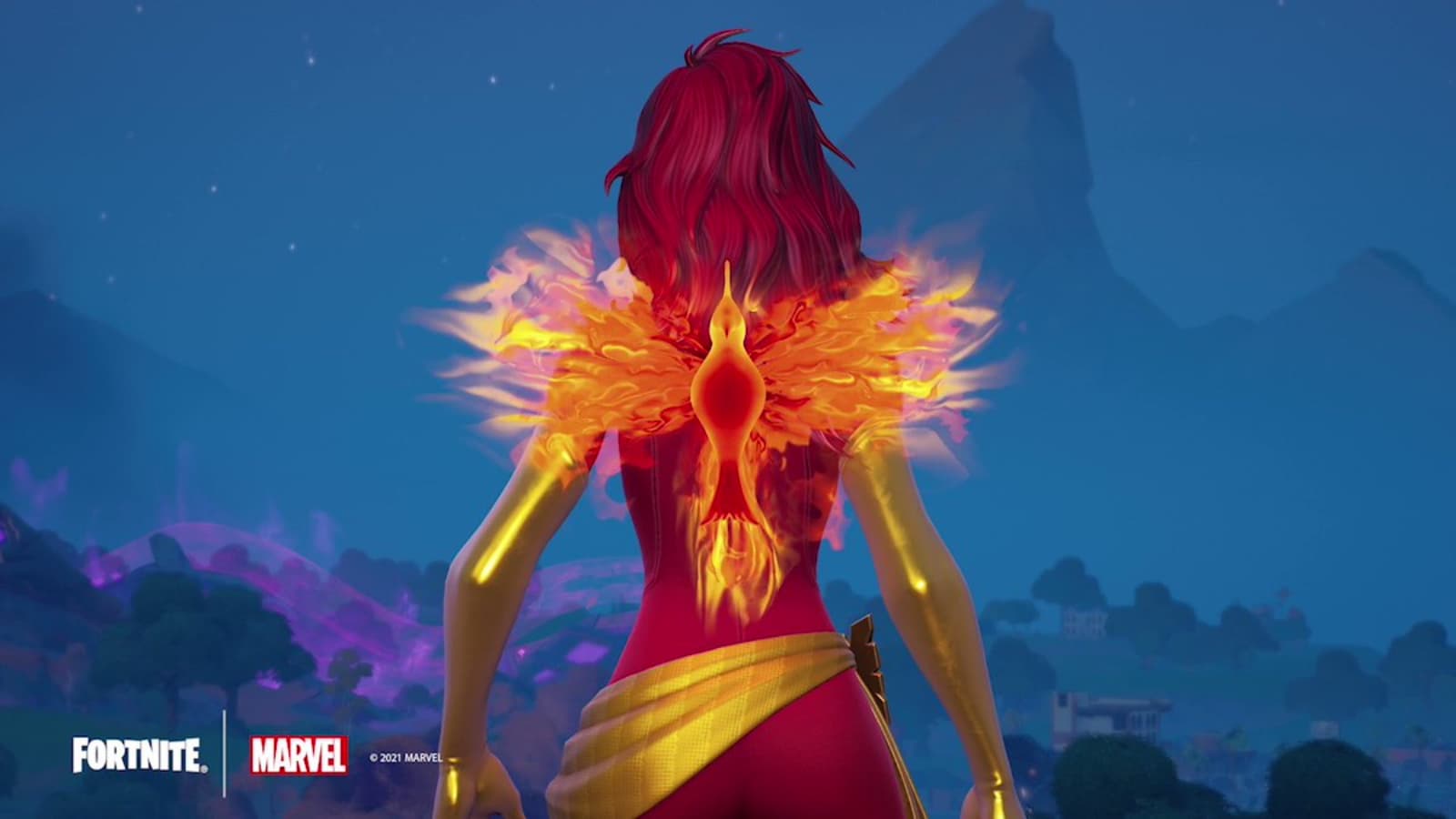 According to the storyline, she studied at Xavier's School for Gifted Youngsters and trained as a second-generation member of the X-Men under the tutelage of Professor X. Already possessing powerful telekinetic and telepathic abilities in the Marvel universe, the cosmic blast that occurred during a rescue mission set Jean Grey on an unexpected path.
Both the back bling and the loading screen are sold in a bundle with the character skin, while the emote is sold separately. Players should get a hand on this unique skin soon.
---