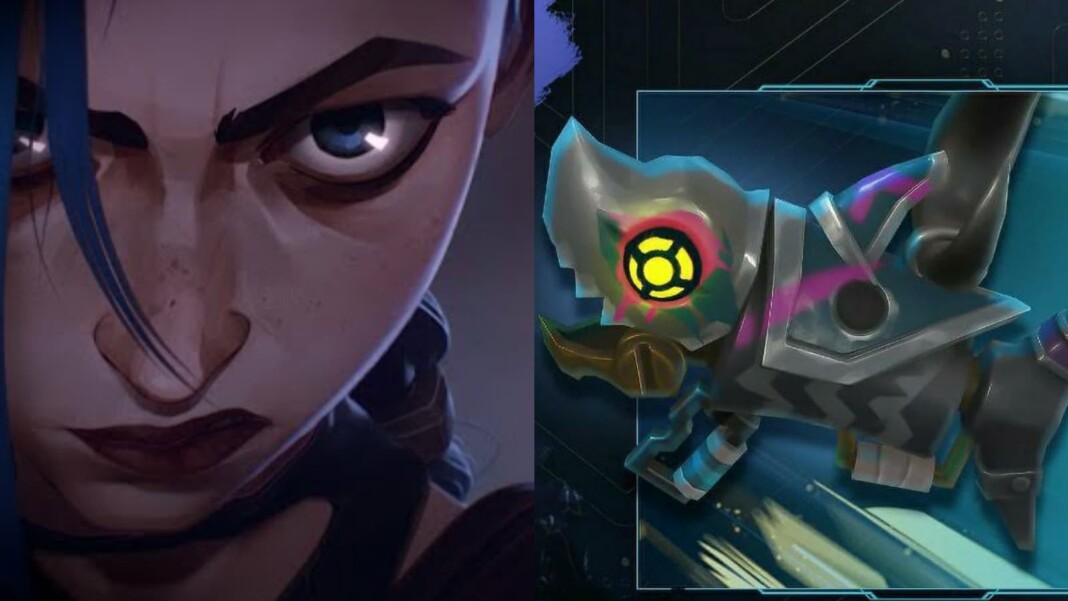 The Valorant Fishbone charm is a part of the all-new Riot X Arcane event that has introduced the free Arcane Pass for all players in the game that offers everyone who completes it in-game rewards. It is a free battlepass like reward system for players to receive free gifts.
Players can enjoy the new free Arcane Pass and other in-game awards by completing missions in Riot X Arcane, but the fishbone charm buddy works differently. The article talks about the RIOT X Arcane event offering free rewards and how players can claim the Valorant Fishbone charm buddy.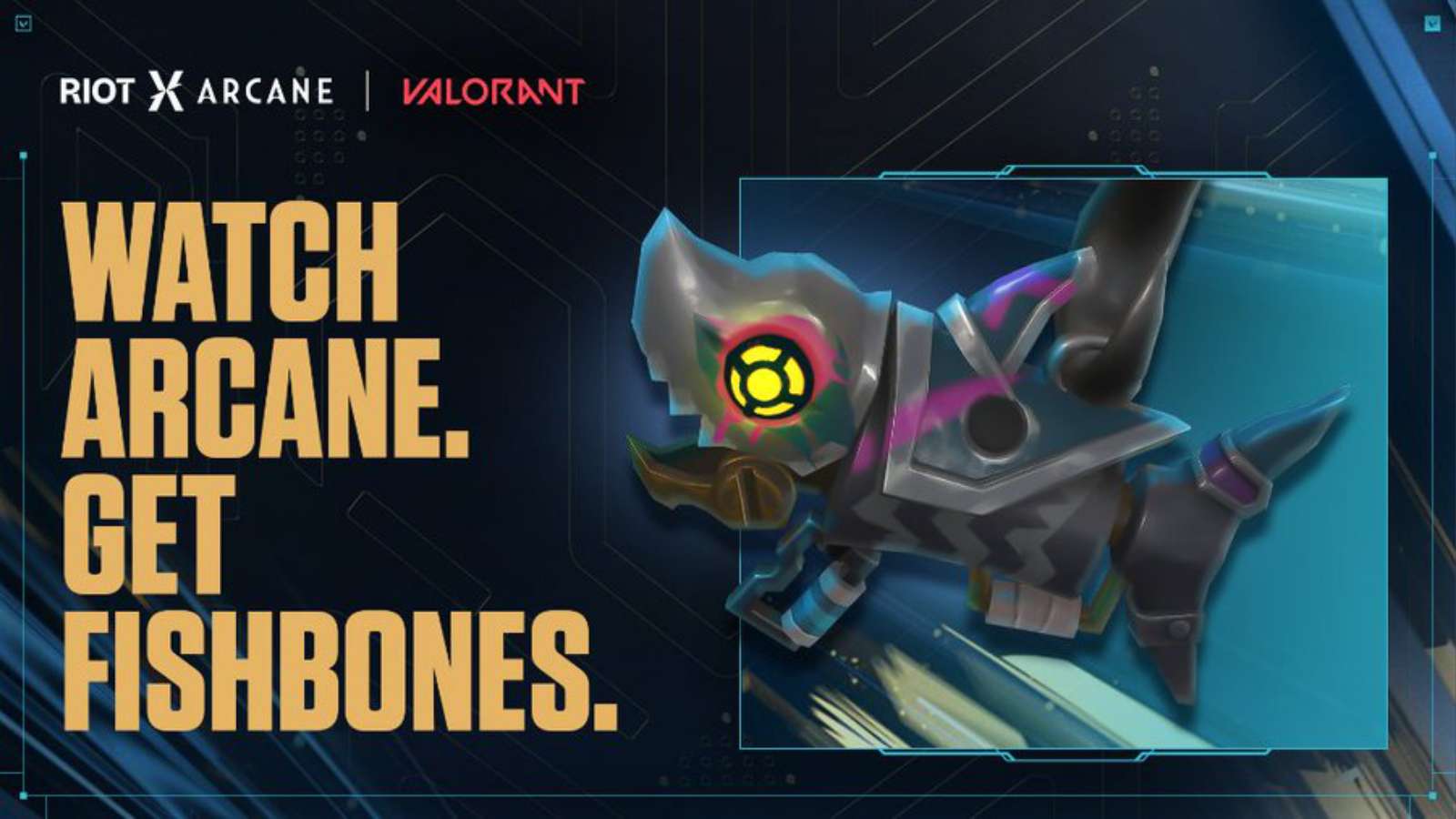 Related: VALORANT Episode 3, Reflection: Every Change Introduced
Valorant Fishbone charm buddy
The new VALORANT Arcane pass is a collaboration with Netlfix's Arcane movie, an anime series set in the League of Legends universe. Riot always treats the Valorant player base right with new and innovative skins. Players can also get a free Valorant gun buddy for watching the first episode of Arcane on Twitch.
The rewards for RiotX Arcane arrive on Valorant in many ways, like through Valorant skin store, RiotX Arcane Pass, and some events. Fishbone Charm is an iconic weapon in League of Legends used by the character Jinx that can be claimed for free.
Riot has brought a free event pass to Valorant to celebrate the release of Arcane, the animated League of Legends show on Netflix. Riot Games has introduced this special month-long event with various experiences and rewards for gamers across all Riot games in order to celebrate the launch of Arcane, the League of Legends animated series.
Players need to watch the premiere of the web series to claim the fishbone charm gun buddy for their Valorant account. They also need to link their Twitch account with the Riot ID and watch the premiere on Twitch.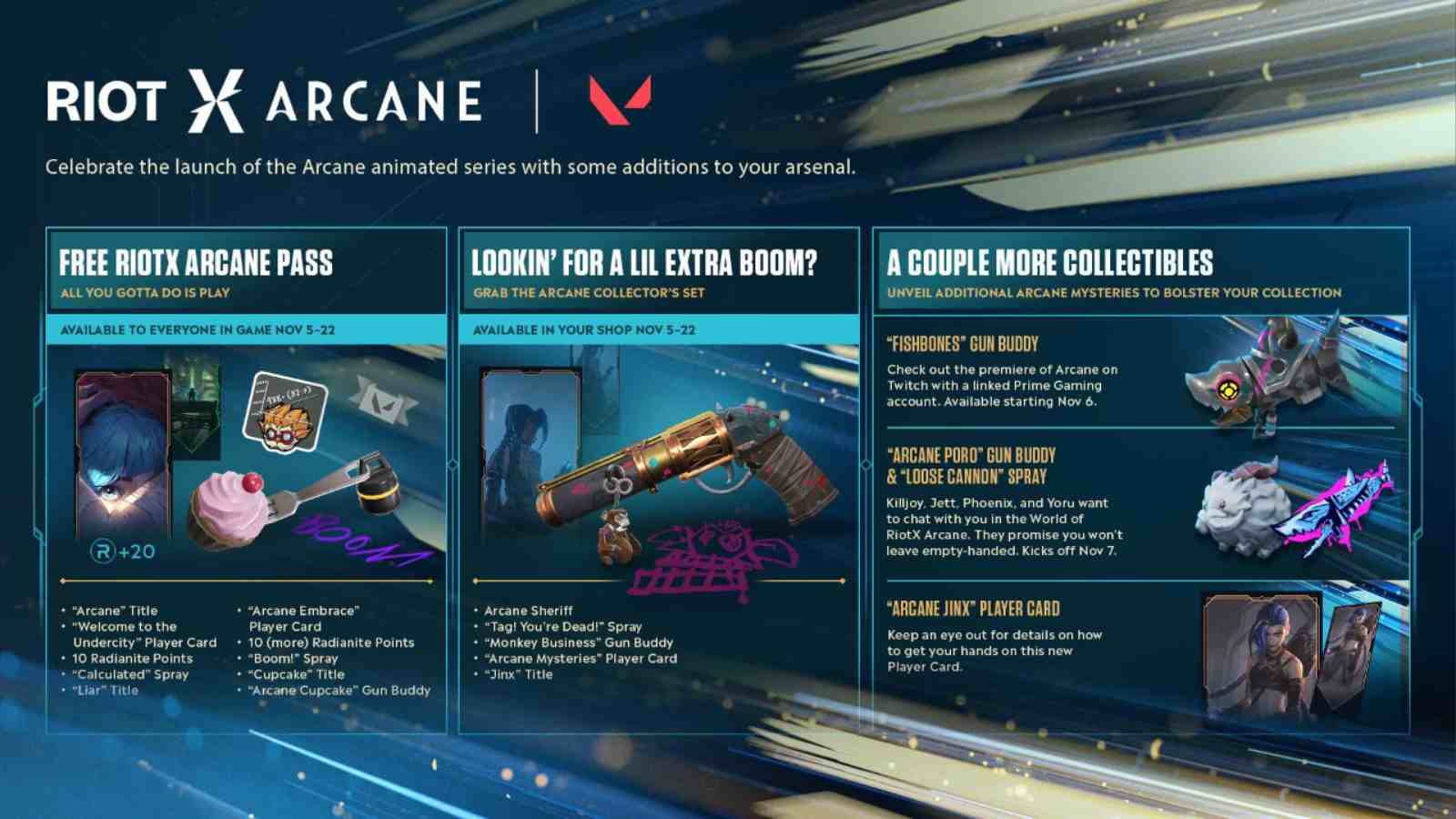 Riot has also revealed all the rewards included in the RiotX Arcane Pass. The ten levels of content include:
1 Gun Buddy: Arcane Cupcake
2 Arcane Player Cards: Arcane Embrace and Welcome to the Undercity
2 Arcane Sprays: Calculated and Boom!
3 Titles: Arcane, Cupcake, and Liar
20 Radianite Points
---
Also Read: VALORANT New Ranking System: Competitive Changes, 'End Of Act' Tournament in Episode 3