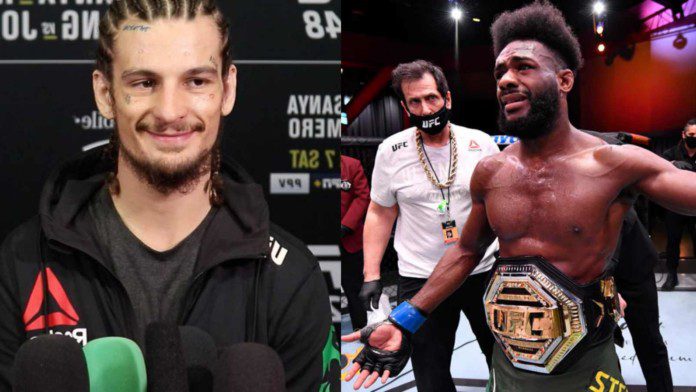 Aljamain Sterling might hate Sean O'Malley but the bantamweight champion sure does accept criticism. Sterling admits that he cannot carry an entire fight card on his own when it comes to pay-per-view events.
The bantamweight division's biggest matchup, Aljamain Sterling vs Petr Yan 2 is scheduled to take place on April 9th. The fight was originally booked for UFC 272 but the promotion decided to postpone the title bout to UFC 273 under the featherweight title fight between Alexander Volkanovski vs Chan Sung Jung. While Sterling revealed the reason for the reschedule, Sean O'Malley, a rising bantamweight fighter took shots at the champ.
"Petr and Aljo can't main event their own pay-per-view…they're not big enough," said Sean on his podcast. In the recent episode of MMA Hour hosted by Ariel Helwani, Sterling responded to his rival's comments. At first, the champ got defensive and said, "O'Maley's gonna do what O'Malley does, which is just talk. He talks a big game," said Aljamain on MMA Hour.
The Suga Show is one of the biggest PPV stars in the UFC. Despite not fighting top-ranked fighters, the bantamweight star has a pull for the audience. His spectacular finishes and his showboating in and out of the octagon, have built him a strong fanbase in a short time.
Related article: "Pathetic liar," Petr Yan slams Aljamain Sterling for claiming he is not vaccinated
"The reason didn't make any sense," Aljamain Sterling slams the UFC for postponing rematch against Petr Yan
"That's not on us," Aljamain Sterling says PPVs are UFC's problem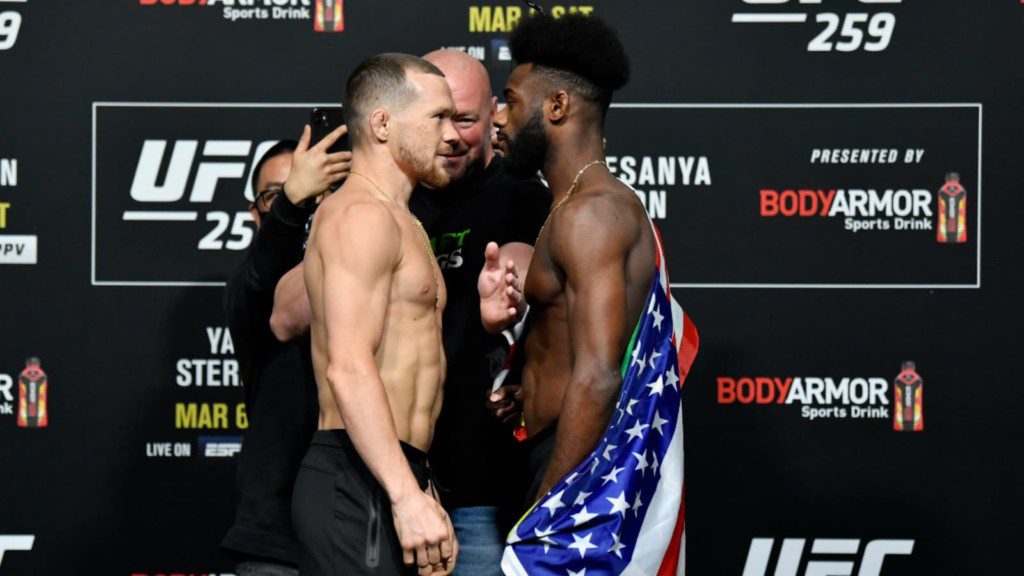 "I do think O'Malley had a point in possibly saying that we could not headline a card by ourselves. That's not on us [him and Yan], that's on the UFC to put a fight card that is worthy for customers to pay for it. That is pretty black and white," said Sterling.
"You can't just rely on just one fight to be the main fight for…..I don't know a lot of people who will pay $70 dollars for just one fight. I don't want to watch one fight, I want to watch good fights."
The bantamweight champion has never headlined a PPV card in his career. The first fight between Yan and Sterling was in the undercard of Jan Blachowicz vs Israel Adesanya at UFC 259. Sterling has no problem in admitting that the fans wouldn't buy expensive PPV just to watch him and Yan clash with each other despite their fight being one of the most anticipated fights in the UFC. Do you agree with Sterling? Watch the entire interview of Aljamain Sterling on MMA Hour below:
Also read: "I took that personally," Calvin Kattar about Giga Chikadze looking past him ahead of UFC Vegas 46 fight