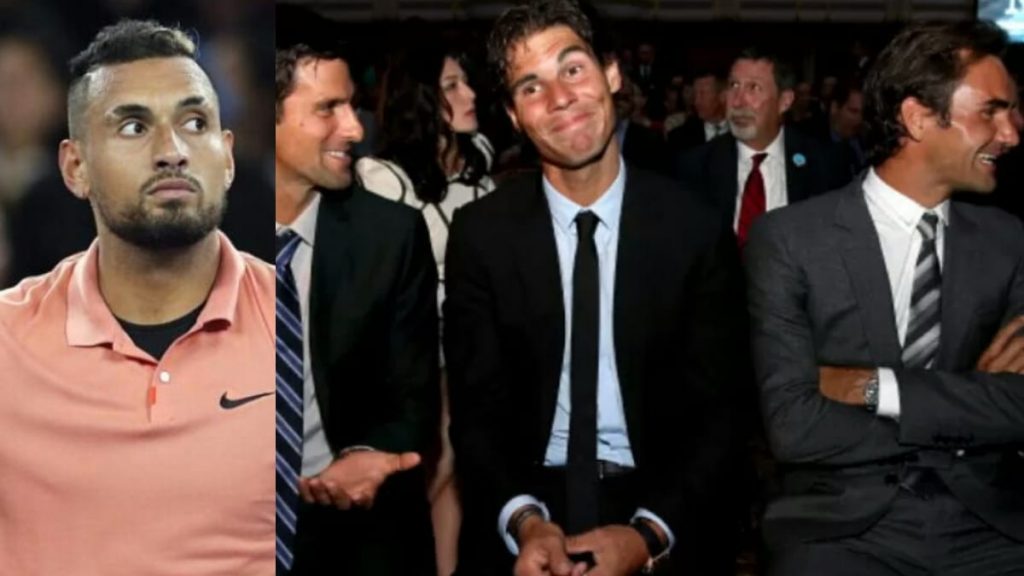 The tennis community cannot seem to come to a consensus regarding the GOAT debate. Over the past few years, various tennis players and pundits have had their say on who they consider to be the greatest of all time out of Rafael Nadal, Novak Djokovic and Roger Federer. Up until the past few years, it was Roger Federer who was considered the GOAT after winning multiple slams and leading the charts for most Grandslam titles.
The debate took on a new dimension after Rafael Nadal won his 13th French Open title and equaled Roger Federer's record of 20 Grandslam titles, moving 3 clear of Novak Djokovic. Nick Kyrgios who is known to put ahead his opinion blatantly, weighed in on his views regarding the GOAT Debate. The Australian speaking to Corey Williams on Courtside Huddle believed that in his opinion he believed Roger Federer was still the greatest player of all time and made a reference comparing the Swiss to the legendary basketball player, Michael Jordan.
Kyrgios believed that Federer was the greatest because of his versatility on different court surfaces. "A lot of players will tell you Rafa is the GOAT, Novak's the GOAT but in my opinion, I think Federer is still the GOAT ," Kyrgios said. "I think he is almost a Jordan status type player. He was kind of the main guy that was you know so dominant on every type of surface. I think the way he plays the game is something special."
Related: The Big 3: Bagels served and received by each of the 3 greats of Tennis
"Federer, he is the most dominant player of all time but in this era it's actually Rafa," says Kyrgios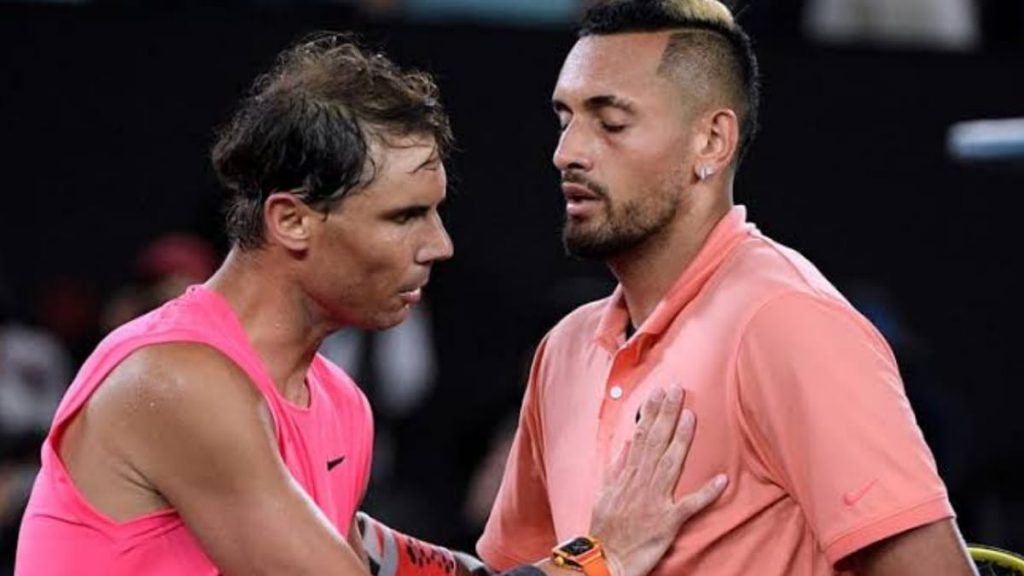 Although Nick Kyrgios and Rafael Nadal are not on best terms with each other, the Australian was in full praise of the Spaniard for his incredible achievement at the French Open over the years. Kyrgios also stated that he was not surprised over how easily Nada won the French Open, given his dominance on the red clay in Paris.
"I mean I wasn't surprised when I saw Rafa pretty much easing through the draw at the French Open," Kyrgios continued. "That's his backyard, he loves playing in there. Honestly my opinion – I don't think we are ever gonna see anything like that ever again in the sport. Someone so dominant on one surface. He's right there with the greatest of all time."
Nick Kyrgios also said that in spite of him regarding Roger Federer as the most dominant player of all time, it is Rafael Nadal who has dominated this era. "In my opinion, I have played all three, all four of them," Kyrgios continued. "Andy Murray is right up there as well. You look at Federer, he is the most dominant player of all time but in this era it's actually Rafa."
Nick Krygios has had some fierce battles against the Spaniard and are not on good terms with each other. However, the Australian believed that Nadal was an absolute champion and claimed that winning 20 Grandslam titles was an incredible achievement.
"I am very different and we have had our differences when we played each other," Kyrgios added. "We're fiery, we are competitors. We are going to go at each other. But at the same time, I am not going to take anything away from him. He is an absolute champion. 20 Grand Slams, it is ridiculous." The duo last faced each other at the Australian Open 2020 where Rafael Nadal defeated the Australian in a tough 4 set match.
Also Read: "It was strong and after Novak arrived, it got unreal," Thiem belives defending the title in Vienna is difficult but not impossible