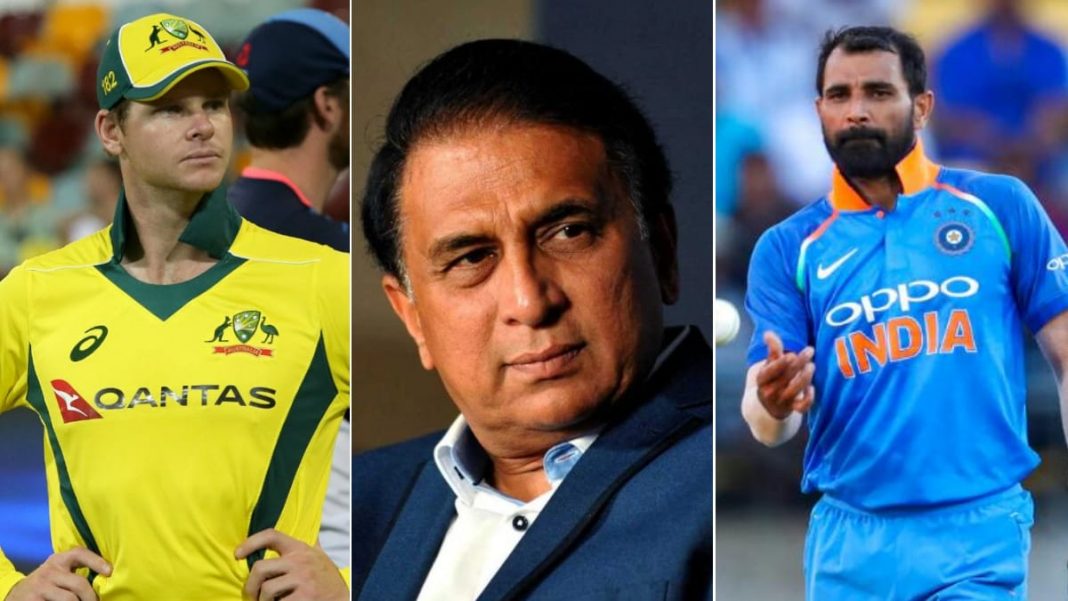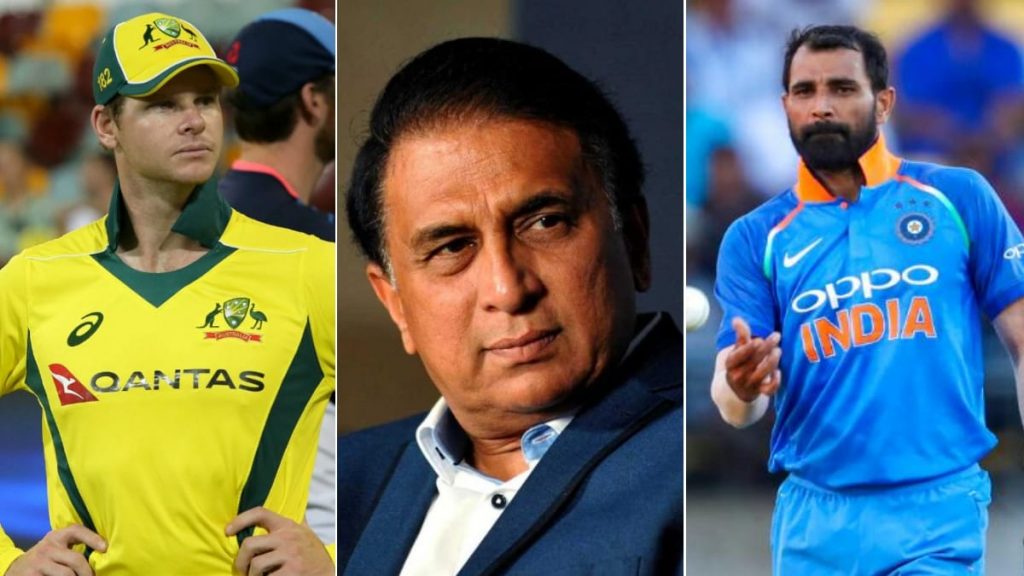 Things seem to be heating up in the build-up to the high profile white ball series between India and Australia. Days after Steve Smith challenged the visitors to have a go at him with bouncers, Sunil Gavaskar has come up with a warning for the Kangaroos. After a dismal season leading the Rajasthan Royals in the Indian Premier League (IPL), Smith is gearing up to turn the tide as he dons the Aussie colours.
The star batsman, who will be spearheading the hosts batting attack under Aaron Finch, has a well known weak spot against bouncers. And so it is common practice to test him a couple of bumpers early in his innings. When asked about this shortcoming ahead of the India tour, Smith went on to challenge the visitors to unleash a bouncer-barrage at him.
No one is ever ready for the short ball!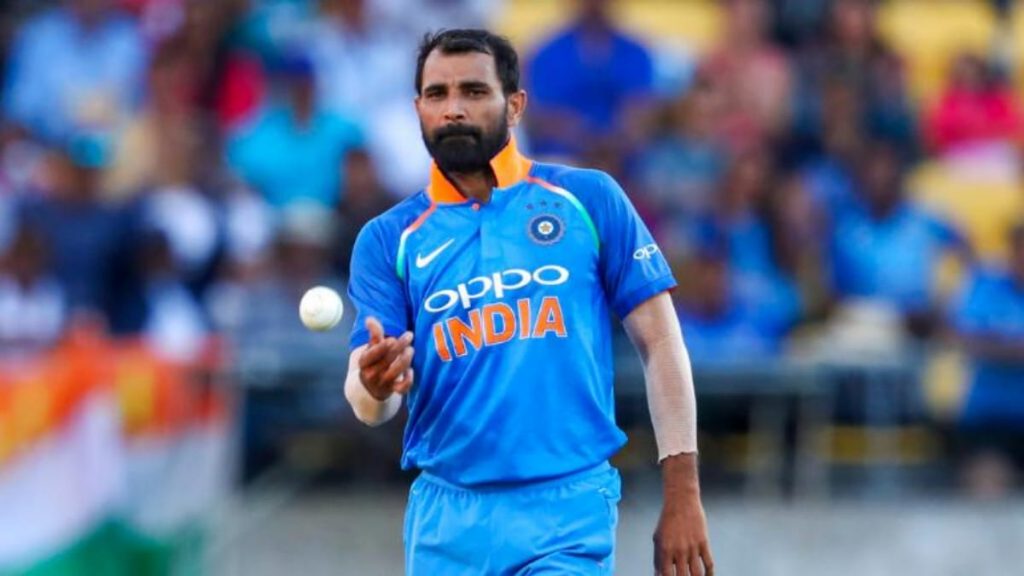 In reply to his challenge, former India opener Gavaskar warned the hosts about how effective a good bouncer could be. He went on to heap Mohammed Shami with praise who is coming off a great season in the IPL. Gavaskar pointed out that Shami has vicious bouncer which can trouble even the best of batsmen. Apart from bouncers, Shami has emerged to be a great performer in white-ball cricket. The 30-year-old rose to spearhead the Indian bowling unit in Jasprit Bumrah's absence earlier this year and has been improving leaps and bounds ever since.
"No one is ever ready for the short ball! A good short ball will trouble the best of batsmen. Nobody can say 'I'm ready'. Mohammed Shami in particular has a fabulous bouncer. If he gets it right on target, then you can be pretty certain that not too many batsmen will be able to negotiate him," Gavaskar told Sportstar.
"He is not very tall and his short ball will come skidding at you around your shoulder and head, and that's the most difficult delivery to play. If his rhythm is right, he will not be an easy bowler to play."
India will be playing 3 ODIs, as many T20Is and 4 Tests during their 3 month stay Down Under. The tour is set to kick off with first ODI on November 27th in Sydney.
Also read : "You put runs on board and watch them hunt" – Ravi Shastri believes "fabulous five" can take on Australia in their den