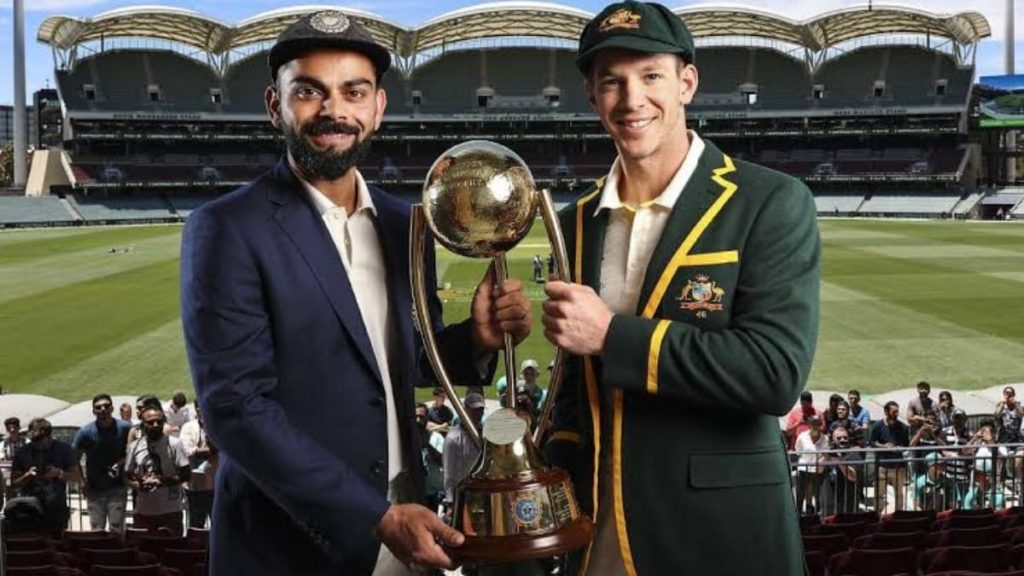 The fixtures of the much-awaited India's tour of Australia have been announced with the One Day Internationals (ODIs) beginning from November 27 in Sydney. Cricket Australia announced the full schedule of the tour after the New South Wales Government approved its biosecurity plans. The players will directly arrive from the United Arab Emirates (UAE) to train during the quarantine period.
Sydney Cricket Ground (Sydney) and Manuka Oval (Canberra) are the two venues for hosting the two limited-overs series. On the other hand, the Test series will begin from December 17 after two three-day practice matches. The inaugural game will be a Day-Night Test hosted at the Adelaide Oval. The Gabba in Brisbane will host the last game of the tour from January 15-19, 2021. 
"We have worked closely with the BCCI for many months to bring this tour to life, and I cannot speak more highly of the professional, thorough and collaborative manner with which they have approached this tour in these extraordinary and complex times," said Cricket Australia's Interim Chief Executive Officer Nick Hockley.
Also Read | Virat Kohli to lead a squad of '50 plus' for India's first post-pandemic tour
He added, "I would like to express my gratitude to everyone at the BCCI for the faith and support they have shown in the plan we have developed, which we believe will result in a safe and successful summer for all involved. We would also like to especially thank the NSW Government for allowing players from both teams to safely prepare during quarantine, as well as other governments and health authorities who have worked with us to host a series which, I have no doubt, will live long in the memories of all who experience it."
Full Schedule: India Tour of Australia 2020-21
ODI Series
First ODI: November 27, Sydney Cricket Ground, 9:10 AM IST
Second ODI: November 29, Sydney Cricket Ground, 9:10 AM IST
Third ODI: December 2, Manuka Oval, 9:10 AM IST
T20I Series
First T20I: December 4, Manuka Oval, 1:40 PM IST
Second T20I: December 6, Sydney Cricket Ground, 1:40 PM IST
Third T20I: December 8, Sydney Cricket Ground, 1:40 PM IST
Tour Matches
First Practice Match: Australia A v India A, December 6-8, Drummoyne Oval, 5:00 AM IST
Second Practice Match: Australia A v Indians, December 11-13, Sydney Cricket Ground (day-night), 9:30 AM IST
Test Series
First Test: December 17-21, Adelaide Oval (day-night), 9:30 AM IST
Second Test: December 26-30, Melbourne Cricket Ground, 5:00 AM IST
Third Test: January 7-11, Sydney Cricket Ground, 5:00 AM IST
Fourth Test: January 15-19, The Gabba, 5:30 AM IST
Also Read | Twitter reacts with memes as Rohit Sharma is excluded from India's tour of Australia