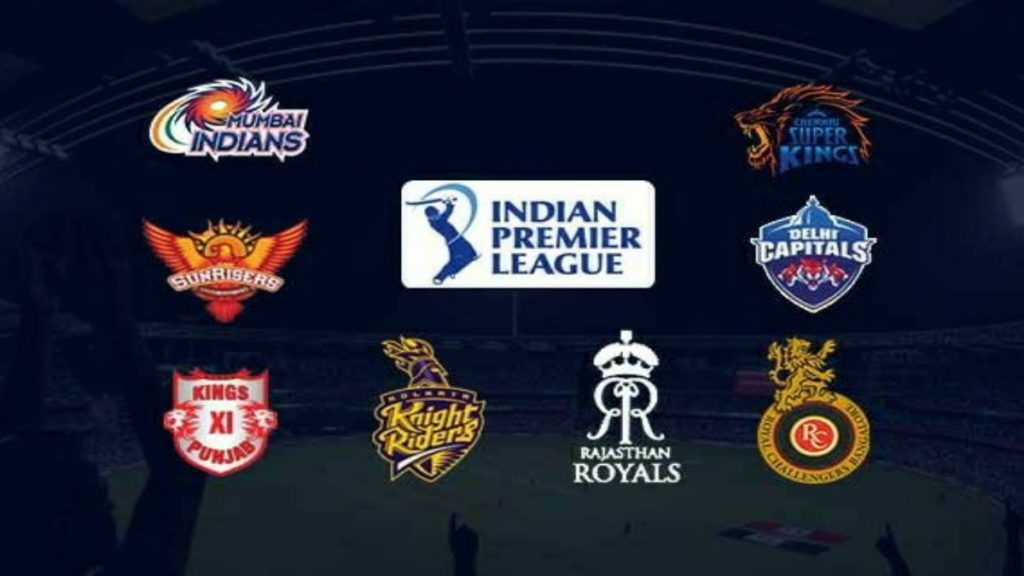 After so many set backs BCCI is finally set to conduct IPL 2020 in the United Arab Emirates. The cash rich league is set to kick off from September 19th.
Ahead of IPL 2020 we take a closer look on the strengths and weaknesses of the captains of each IPL franchises.
Here's a list of Captains for IPL 2020 Season:
| | |
| --- | --- |
| Team | Captain |
| Chennai Super Kings (CSK) | MS Dhoni |
| Delhi Capitals (DC) | Shreyas Iyer |
| Kings XI Punjab (KXIP) | KL Rahul |
| Kolkata Knight Riders (KKR) | Dinesh Karthik |
| Mumbai Indians (MI) | Rohit Sharma |
| Rajasthan Royals (RR) | Steve Smith |
| Royal Challengers Bangalore (RCB) | Virat Kohli |
| Sunrisers Hyderabad (SRH) | Kane Williamson |
Chennai Super Kings (CSK): Mahendra Singh Dhoni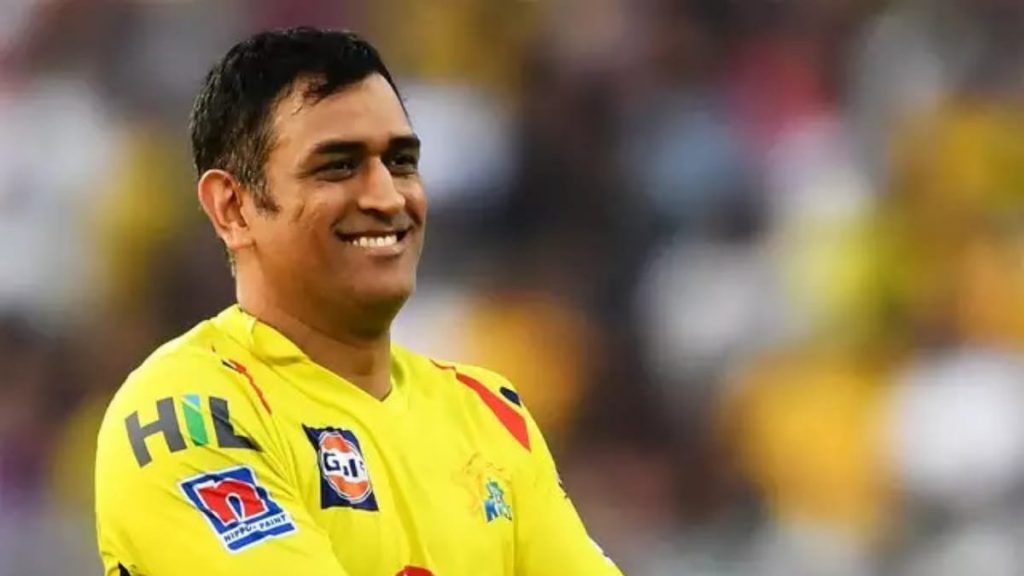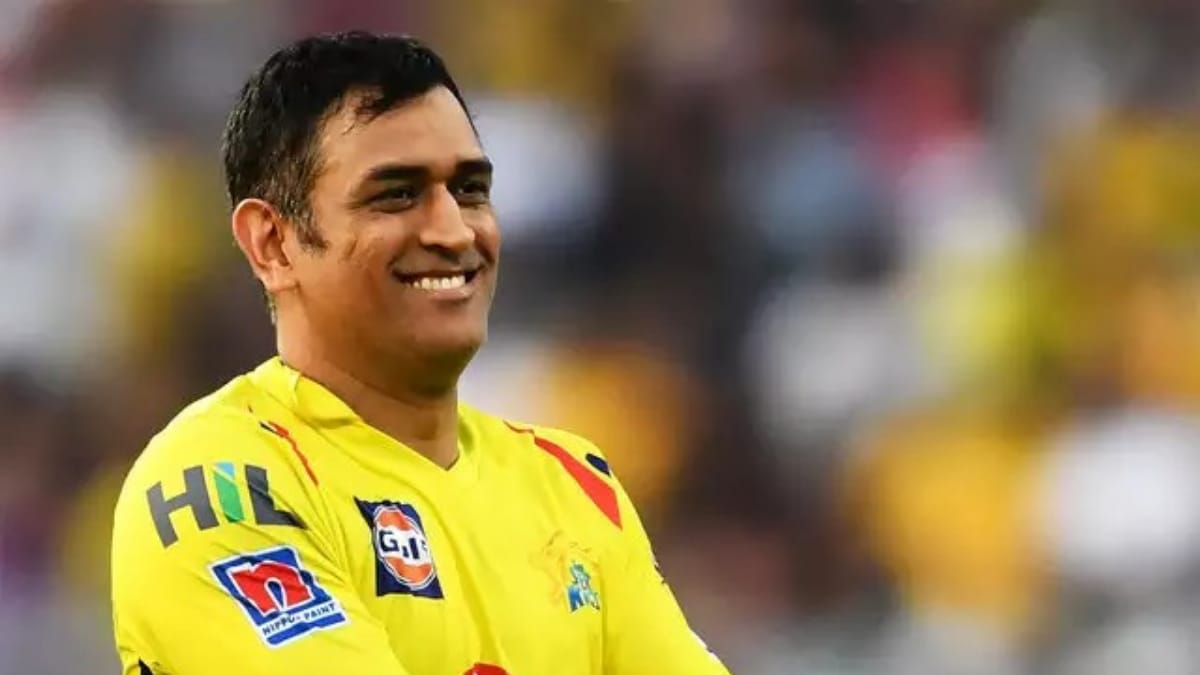 MS Dhoni is considered one of the best IPL captains ever. CSK bought Dhoni in the very first auction. Dhoni became the costliest buy back then as he was sold for 1.5 M $. Since this move, Chennai have made it to the playoffs every season. They have won the IPL three times and have played eight finals. These facts stand as a testimony for Dhoni's amazing captaincy.
Strengths
Dhoni has the ability to make his players adapt to his style. Many players who have played under him for CSK have gone on to play for India. When CSK returned back to IPL after a ban in 2018 everyone doubted if CSK could make it to the playoffs. But Dhoni managed to win the IPL with a squad which was called 'Dad's Army'.
Dhoni has time and again proved how he can utilize the available resources and change them into a winning unit. Dhoni being the wicket-keeper has an edge over other captains. From behind the stumps he sets his fields diligently and advices the bowler simultaneously.
Weaknesses
Dhoni sometimes gets rigid with his tactics and does not look to innovate. This could help other teams to predict what his plans are. As a batsman, Dhoni should improve his batting against spinners. Lately, Mahi has struggled a lot with wrist spinners and mystery spinners like Narine. He also starts his innings quite slow which puts pressure on the batsman in the other end. In the death overs, he faces difficulty in playing the balls which are bowled on the off-side.
If Dhoni improves himself in the above areas he could very well lead the Super Kings to yet another trophy.
Kings XI Punjab (KXIP): KL. Rahul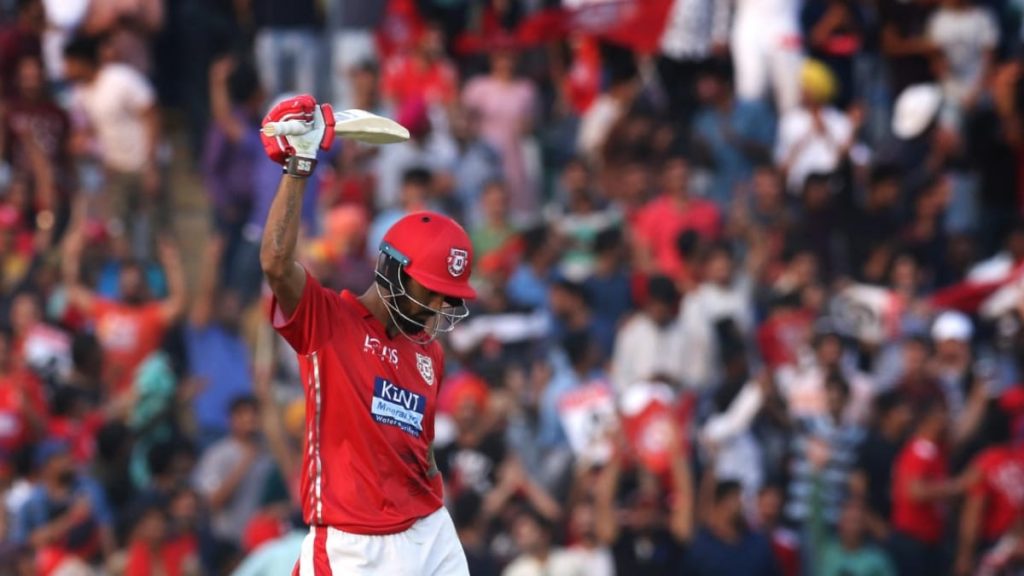 India opener KL Rahul was named captain of the Kings XI Punjab for the 2020 Indian Premier League. He was selected as the captain after Ashwin was sold to Delhi Capitals. The co-owner Ness Wadia called KL Rahul the "unanimous choice".
Strengths
KL Rahul has been through a lot. He has faced a lot of setbacks and has successfully made a comeback every time. From his finger injury to Koffee with Karan issue KL Rahul has undergone various backlashes in his career so far. But the attitude with which he overcomes his hurdles shows us his confidence. It's of no doubt that he will carry over his self confidence in leading Punjab to glory.
KL Rahul is also in the form of his life. It seems like all the bowlers will find it difficult to stop him in IPL 2020.
Weaknesses
KL Rahul as a captain is a bit inexperienced like Shreyas and hence he should initially seek advice from the coaches and seniors. When it comes to his batting Rahul has difficulties in facing short balls. A short ball in a good pace will land KL Rahul in trouble. So he has to find answers to his short ball problems.
KL Rahul is also slightly injury prone, but he has developed his fitness drastically over the couple of years. KL Rahul might be needed to keep stumps for his side in IPL 2020. Rahul who is just an occasional keeper should improve his wicket keeping skills if he intends to keep wickets throughout the IPL.
Mumbai Indians (MI): Rohit Sharma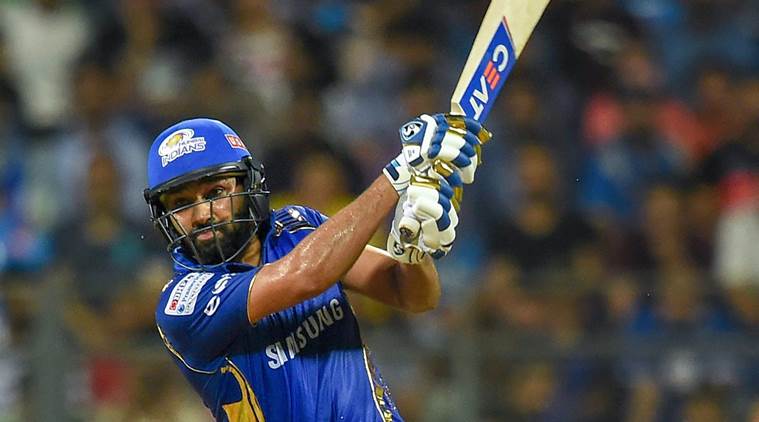 Rohit Sharma became the captain of Mumbai Indians in 2013. Since then, he has won 4 IPL titles with his team, which is more than any other franchise. Rohit is considered by many to be second only to Dhoni in tactical thinking.
Strengths
As a captain, Rohit Sharma gives his players the utmost freedom. He gives them room to express themselves. He also ensures that the group sticks together. Rohit is known to be an intense tactician and an intelligent planner.
He spends a lot of time with the analysts sketching plans for each batsman. This helps him make concrete decisions on the field especially at the deaths.
Weaknesses
The one area of concern for the hitman is his batting record in the IPL. Rohit Sharma is one of the best T20 batsmen when it comes to the Indian team. But every season Rohit fails to carry his form from the international arena to IPL.
Rohit Sharma also needs to find himself a concrete batting position. The Indian opener sometimes bats down the order for Mumbai Indians which is considered to be the main reason for his failure with the bat in IPL.
Royal Challengers Bangalore (RCB): Virat Kohli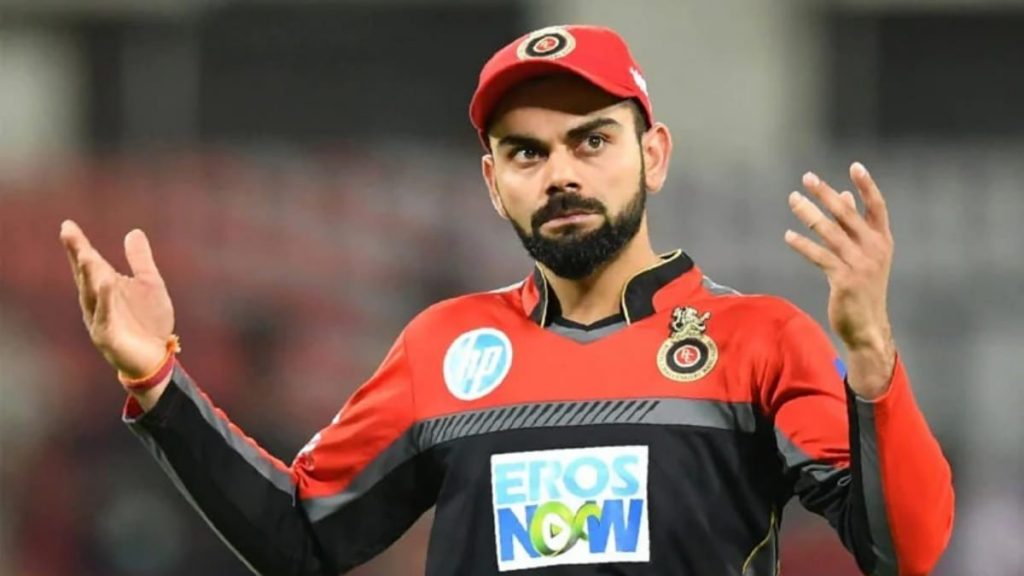 Virat Kohli is one of those players who have remained with the same team since the inception of IPL. This proves Kohli's loyalty to RCB and its fans. He is also the overall leading run-scorer in IPL too. However, Virat has failed to win IPL with RCB.
Strengths
Virat is an intense captain and an intense player too. He also expects the same intensity from all his players. Kohli has also improved the fitness and fielding standards of the entire RCB unit. Kohli is one of the best batsmen to have played IPL. Virat has the knack to bat at any position or at any situation.
Kohli opens the innings at times; he also bats at number three and allows some others to open for RCB. But he has made sure that this never affects his batting form. Whether it's stacking up the runs in the first innings or chasing down a big score in the second innings Kohli has never failed to impress.
Weaknesses
People who have worked with Kohli have time and again said that he should spend more time talking to his players. He should get to know the players personally too, which could come in handy at crucial times. In the deaths, Kohli fields in the deep as one of the most athletic fielders. Death overs is the area where RCB has struggled time and again.
Perhaps, Kohli should try to be inside the 30-yard circle instead of fielding in the deep at the death overs. This could very well act as a morale boost to the bowlers. Kohli has one of the strongest squad among the eight franchises but has failed to lift the cup even once. He should somehow find a way to gel the team together and lift the trophy this year.
Sunrisers Hyderabad (SRH): David Warner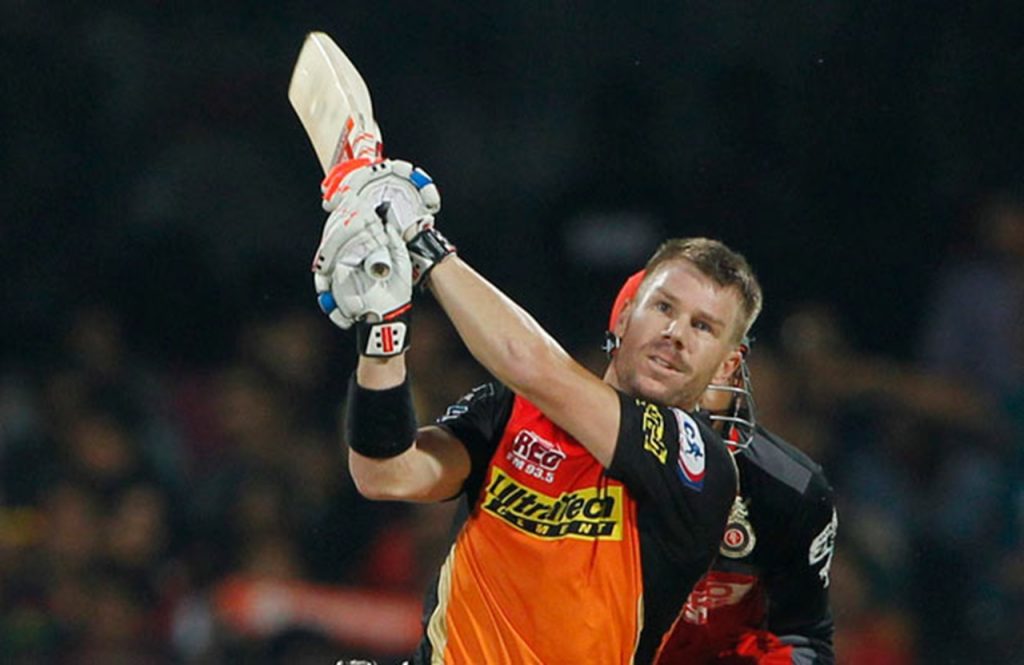 David Warner became the captain of SRH in 2015, next year, he guided Hyderabad to their first title. He also led the team to playoffs in 2017 before being dropped from the squad in 2018 over the sandpaper saga. Warner will take the captaincy this year from Kane Williamson who himself has been very successful.
Strengths
He is unarguably the team's best batsman. Warner also shares a good rapport with his SRH teammates. Warner has been a role model for the younger players. He is one of the best openers out there in the world who score plenty of runs at a higher strike rate. He also is one of the best fielders in the world.
Warner has also discovered some young talents and helped them grow themselves. This includes the likes of Rashid Khan, Mohammad Siraj and Mustafizur Rahman.
Weaknesses
As a captain, Warner has no major weaknesses. Warner has a strong set of overseas players, including himself. He has some incredible overseas talents like Kane, Rashid, Nabi, Bairstow, and many others. The one problem he has faced in the past is to select an ideal 4 from this strong overseas pool.
He has made some poor decisions regarding the same in the past which has let his team down. He should make sure that he selects the ideal 4 for every match depending upon the conditions.
Rajasthan Royals (RR): Steven Smith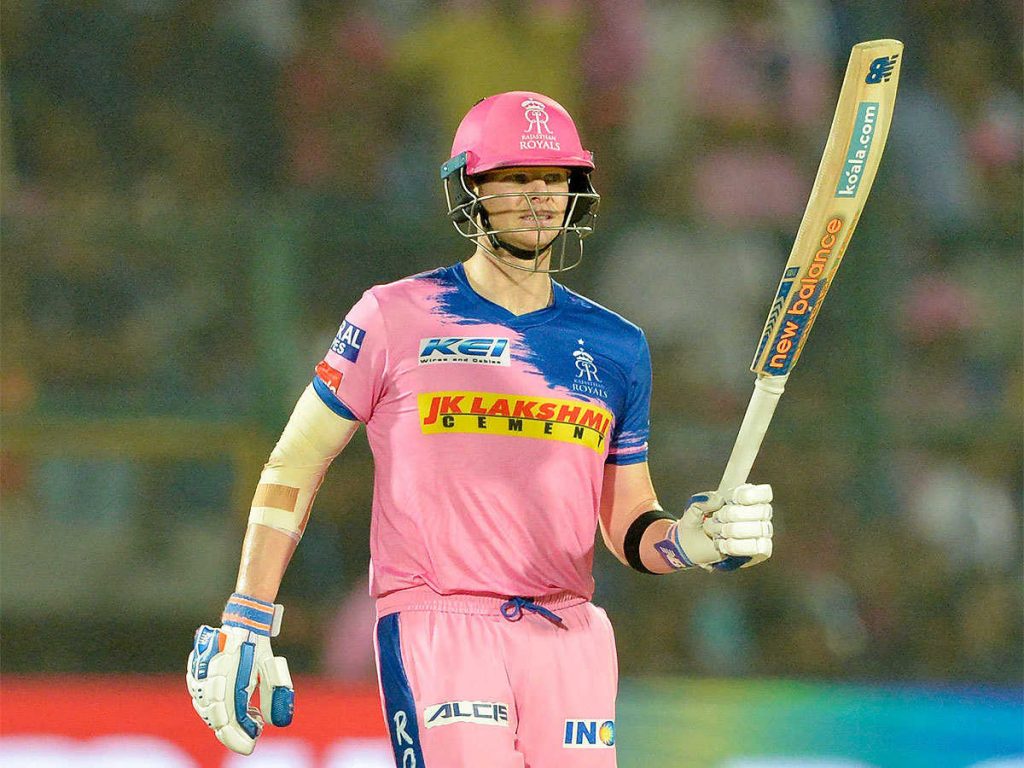 Steve Smith has just lost nine games in the 29 matches he has captained. He has been the captain of three different franchises. He captained for the first time in 2012 for Pune Warriors India. Smith also led Rajasthan Royals to playoffs in 2015. In 2017 he was selected as the captain of Rising Pune Supergiants over MS.Dhoni which created a huge controversy, but he successfully led them to the Finals back then.
Strengths
Steven Smith is unarguably one of the best captains in the international arena. His captaincy record for Australia stands as a testimony for the same. Smith's tactics with Australia, Rajasthan and RPS have featured many strategies that have mostly been role-specific and optimised for maximum success.
Smith is a batsman is one of the fab four which includes Kohli, Kane and Root. Unlike Joe Root, Smith has carried his form one days and tests to T20. Though he is not an explosive batsman like Russell or Warner he always makes sure that he keeps his strike rate higher.
Weaknesses
Steve Smith has had a huge gap with the captaincy stint after the Sandpaper issue. Smith like Kohli should develop a personal rapport with the young players which will help him in some crucial times. Smith has a strong pool of overseas players who are unarguably the best in this format.
The list includes Stokes, Archer, Buttler, Miller and Curran. Smith has had a personal battle with almost all of them above in the international arena. He should look forward to setting aside the past differences and guide the Royals to the title as his countryman did in 2008.
Kolkata Knight Riders (KKR): Dinesh Karthik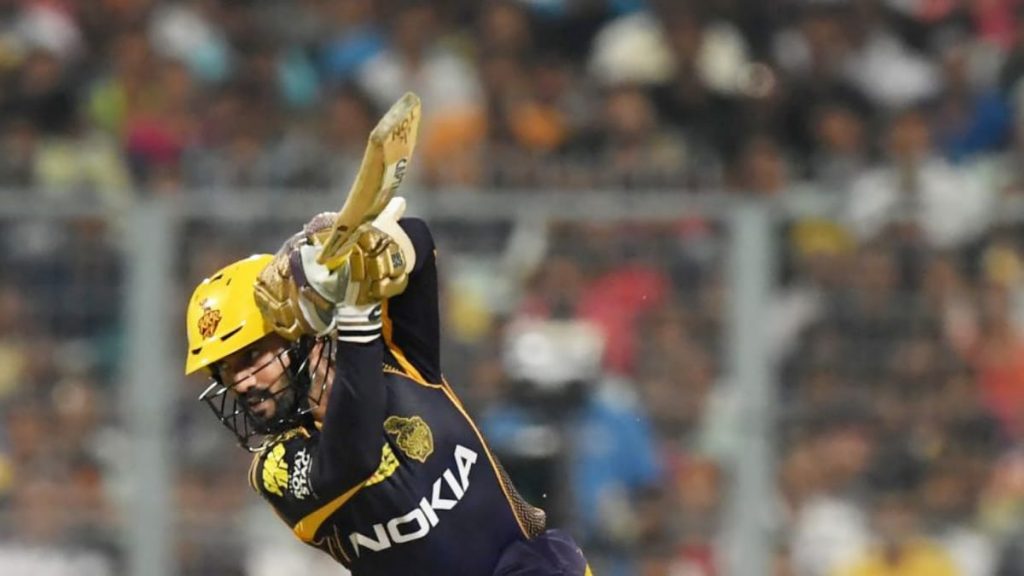 Dinesh Karthik became the captain of KKR in 2018. It was also his debut season for the riders. He was one of the most experienced players in the squad but he has led only 18 times before in the IPL. He had huge boots to fill as he took over the captaincy from Gambhir, who had won the IPL twice and the Champions League T20 title once with KKR.
Strengths
Players who have played with him have talked on how easy it is to communicate with him. He has also stands as the first person to take the blame when things go wrong. This allows all the players to trust him. He has also settled his dispute between Andre Russell and the team management over the place of Russell in the batting order.
This incident proves how good a leader he is. His vocal instructions and encouragement from behind the stumps is a big morale boost to the entire team.
Weaknesses
Dinesh Karthik has the tendency to overthink as a batsman which affects his leadership. This leads to him losing faith in his players and sometimes in his own leadership qualities. Karthik should also improve his batting a bit and should increase his average as compared to the last seasons.
He can also be more innovative in his decision making and can seek the advice from the experienced players.
Delhi Capitals (DC): Shreyas Iyer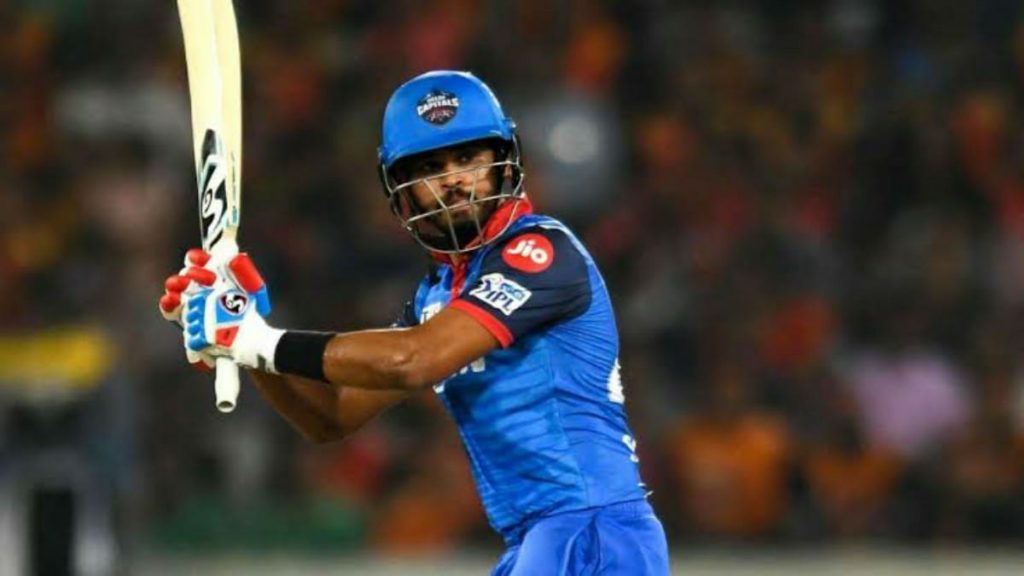 Shreyas Iyer, who is just 25 is the youngest IPL captain. Delhi Daredevils bought Gambhir in 2018 to address their captaincy issues. Unfortunately, Gambhir further worsened the captaincy issue as he couldn't build a rapport with the team. Ricky Ponting then gave the responsibility to Shreyas Iyer.
Strengths
Shreyas has never been short on confidence and his batting form has boosted that. Despite being young he has been able to connect even with the senior pros and the overseas players. On the field, Shreyas Iyer is so calm even if it's a tense situation. His batting hasn't been affected despite the leadership role at a very young age.
He also is a person who seeks advice from the seniors before making crucial decisions. Hence it's of no doubt that he will utilize the loads of experience which Ashwin, Rahane and Dhawan will bring in to the Capitals.
Weaknesses
Shreyas Iyer is a person who puts forwards his opinions straight forward. Ricky Ponting who is a legendary cricketer has some preset tactics to be followed by Iyer while captaining the Delhi side. So Shreyas Iyer needs to maintain his cool and make sure he does not lose his temper whenever he disagrees with the coach.
As Iyer is in a learning phase he needs to bear with the assistance of the coach off the field sometimes. But it is to be noted that Iyer is never restrained by Ponting to act freely whenever he is captaining on the field.
Also Read: Aakash Chopra selects the MVPs for all eight IPL franchises