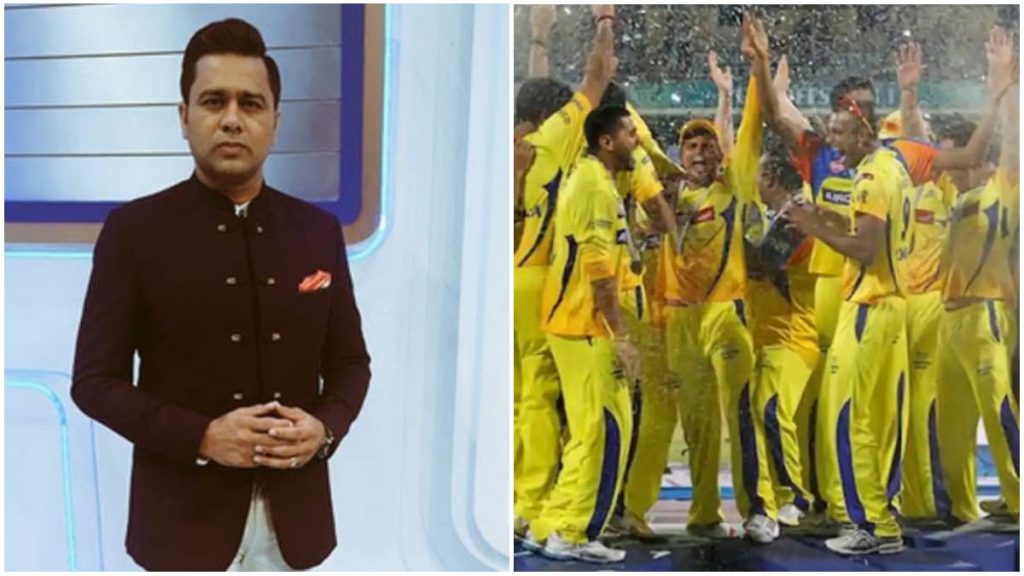 The 13th edition of the Indian Premier League (IPL) is set to kick-off from September 19 in the United Arab Emirates. Ahead of the start of the tournament, the former India cricketer Aakash Chopra performed a SWOT analysis on the three-time champions Chennai Super Kings (CSK).
The reputed commentator has revealed the name of the team that can be proved as a threat to the CSK's campaign for the upcoming tournament.
The franchise who have a history of the lucrative T20 League to qualified for the playoffs in all the seasons it featured, is the most consistent and flourishing team. The MS led franchise has heaved the Trophy three times – in 2010, 2011 and 2018.
Chopra believed that the defending champions Mumbai Indians (MI) are the side that can consider as a threat for CSK as the latter hasn't received any immense success while playing against MI.
Both franchises faced each other four times in the tournament final and MI appeared as a winner three times. Although Mumbai won 17 out of the 28 matches between them.
"Talking about the threats, they have Mumbai Indians as their biggest threat. If you see the history of the IPL, this is one team against whom they have not been able to display their magic. They tend to lose to the Mumbai Indians," Chopra said on his YouTube channel.
The squad is very tight-knit: Aakash Chopra
The 42-year-old named another threat in the form of harsh weather conditions in the United Arab Emirates (UAE). The franchise has a tight-knit squad without enough backup options.
"One more thing is that it is going to be extremely hot in the UAE. That is another threat because in that heat you would be playing back to back matches, the squad is very tight-knit, you don't have too much manoeuvrability. There are some players in the team whom you may not be able to play because they do not have match-winners beyond their top 15-16 players," he added.
This season there will be 10 Double Headers & both the afternoon and the evening matches will start half an hour earlier from 3.30 PM IST and 2.00 PM UAE time and 7:30 PM IST and 6:00 PM UAE time respectively.
24 matches are planned to be held in Dubai, 20 in Abu Dhabi and 12 will be hosted by Sharjah. Playoffs Venues for the Dream11 IPL 2020 final will be announced later.
Also read: IPL 2020: Dawid Malan as Suresh Raina's replacement? CSK CEO puts end to rumors