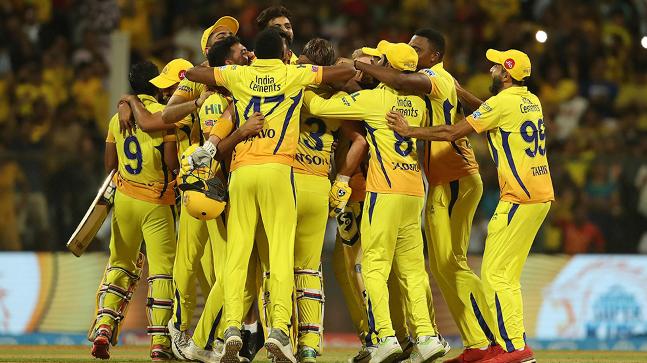 Former Indian cricketer Aakash Chopra has shared similarities that have been surfacing on social media between Chennai Super Kings' (CSK) current Indian Premier League (IPL) season and their victorious 2010 one. CSK have got off to a bad start in the IPL and at the halfway mark of the tournament, they find themselves languishing at the 7th spot on the points table with just 2 wins out of 7.
CSK have never failed to qualify for the playoffs in every IPL edition they've been a part of. But they will have to win at least 5 of their next 7 games to stand a chance of making it to the playoffs. CSK were in a similar situation in 2010 when they went on to win the IPL for the first time.
CSK in 2010 & CSK in 2020; Plethora of similarities
Since the tournament has reached its halfway mark, similarities between CSK's current season and the team in 2010 have been doing the rounds on social media. These similarities include the fact that CSK were 7th at the halfway mark as they are now. Further, Kings XI Punjab were 8th back then as they are now. Also, two teams were on 6 points each and Mumbai Indians were on top of the table, both of which are similar this year as well.
Further, this is CSK's third year after their return to the IPL following a two-year ban. In what is another similarity, the 2010 season was CSK's (and the IPL's) third season.
These similarities have been shared by Aakash Chopra who captioned his post saying, "So, here's to cheer up CSK fans before tonight's game. Can 2020 be like 2010? Even Impossible says 'I-M-Possible'"
See the Tweet below:
CSK face Sunrisers Hyderabad today at Dubai.
Also Read: Ben Stokes brings balance to the side, says Steve Smith