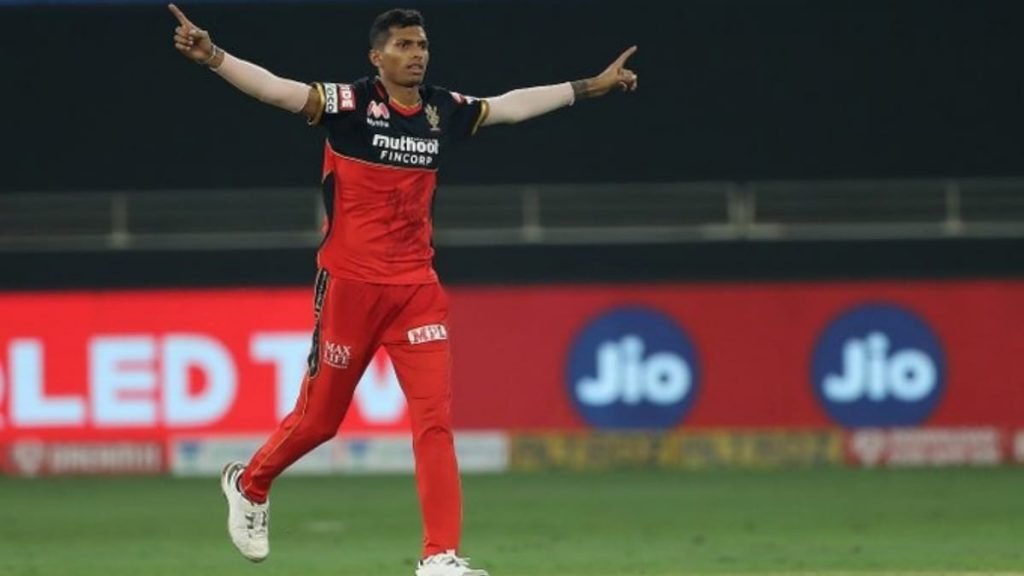 Royal Challengers Bangalore pacer Navdeep Saini has injured his right thumb during the side's afternoon clash against Chennai Super Kings. RCB lost the game by 8 wickets but Saini was impressive giving away only 19 runs in the 3 overs he bowled. The lanky quick split his webbing on the last ball of his spell.
Saini has been pretty impactful this season although the wickets' column doesnt reflect so. Saini has 5 wickets this season so far. But his economy of under 8 is what has been impactful for the side.
Navdeep Saini has just split the webbing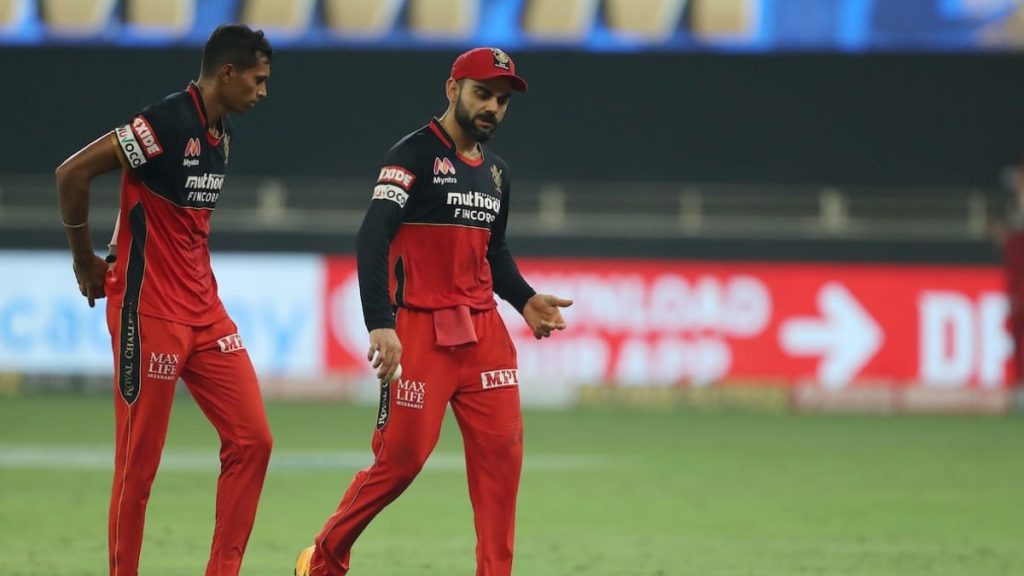 RCB's team physio Evan Speechly shares that it is not looking too serious. Speechly adds that he will be under close monitoring and hopefully he will be up and running for the next game.
"Saini has split his webbing in the last ball there. He obviously got hit on the thumb on the right hand. He has just split the webbing over there, fortunately, we had a good hand surgeon, he stitched up nicely. So we could just monitor over the night and check it after getting ready for the next game," Speechly told ANI.
Speechly shares that the injury is similar to what skipper Virat Kohli had a few years back. And the RCB skipper went on to smash a memorable ton the very next game. He then clarifies that while both the injuries cannot be compared and he wants to suggest that they have experience with similar cases. He further adds that it is tough to tell when he will be available.
"Virat four-five years ago he had it in Kolkata, we managed to stop the bleeding and he smashed a 100 after we got a plastic surgeon who had stitched it," he continued.
"Unfortunately you cannot compare the two injuries. Some people can manage it and some can't. Its also because Saini's injury is on his bowling hand so it puts a lot of pressure on him so I cannot be sure when he will be good to go, I am hoping that he will be good to play in the next game and the rest of the tournament," Speechly further said.
RCB go up against table toppers MI on Wednesday and will be hoping to have Saini up and running by then.
Also read : IPL 2020 RCB vs CSK: Chennai beat Bangalore by 8 wickets after a maiden half-century from Ruturaj Gaikwad