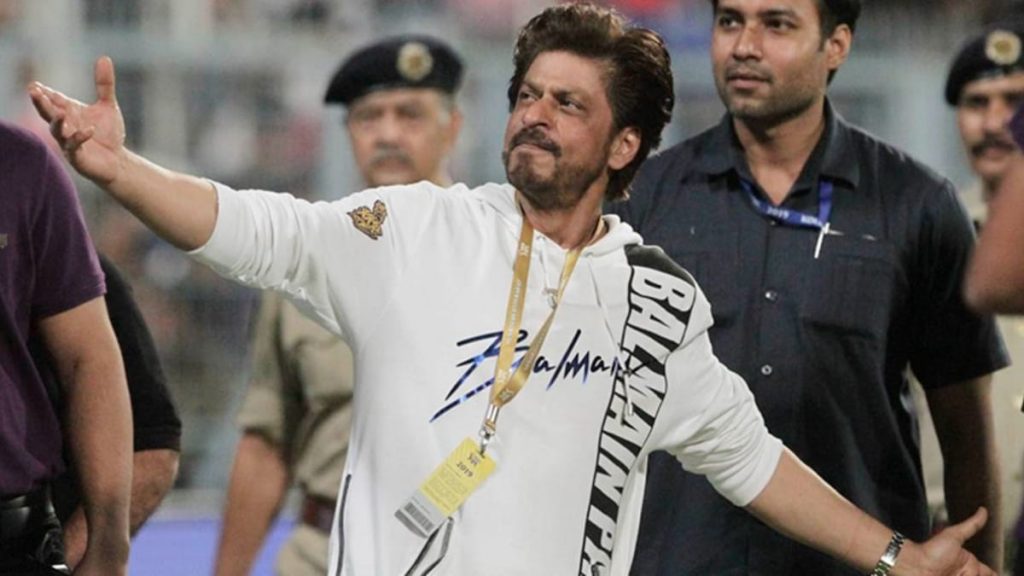 The Indian Premier League is in full swing at the moment as it nears its fag end. Kolkata Knight Riders (KKR) are one team that are always followed by limelight. They have an ardent fanbase that adores its team and the team's owner actor Shah Rukh Khan. KKR currently find themselves in the fourth spot on the points table having secured five wins in nine matches. They look like favorites to clinch the fourth playoff spot but in the IPL it is really difficult to predict.
Making use of the IPL hype, KKR's co-owner Shah Rukh Khan and rapper Badshah have released a new anthem for the former's team titled 'Laphao'. The song has been conceptualized by the KKR co-owner's son Aryan Khan. The video gives a message to fans to cheer for their favorite KKR team even amidst the COVID-19 pandemic.
SRK's new avatar
The music video of the anthem sees Shah Rukh Khan debuting his new hairstyle. He is seen in an all-black avatar with long hair and a beard. The video shows moon landing visuals combined with visuals of an astronaut planting a flag with KKR's logo on the moon. It also shows fans coming together in colorful attire and cheering for KKR. The new anthem also pays homage to the old 'Korbo Lorbo Jeetbo' anthem by integrating its tune in the music.
Talking about the fan anthem, Shah Rukh said during its virtual launch, "I have been attending the matches and I truly miss the energy of our toofani fans! Since we have to show our love to each other thoda door se this year, we created a fan anthem that captures the emotions of all our fans aptly and was even launched by them today. It was great fun to interact with the team today and we hope to keep making our fans proud."
Watch the music video of the new anthem here:
Also Read: List of players with multiple hundreds in an IPL season