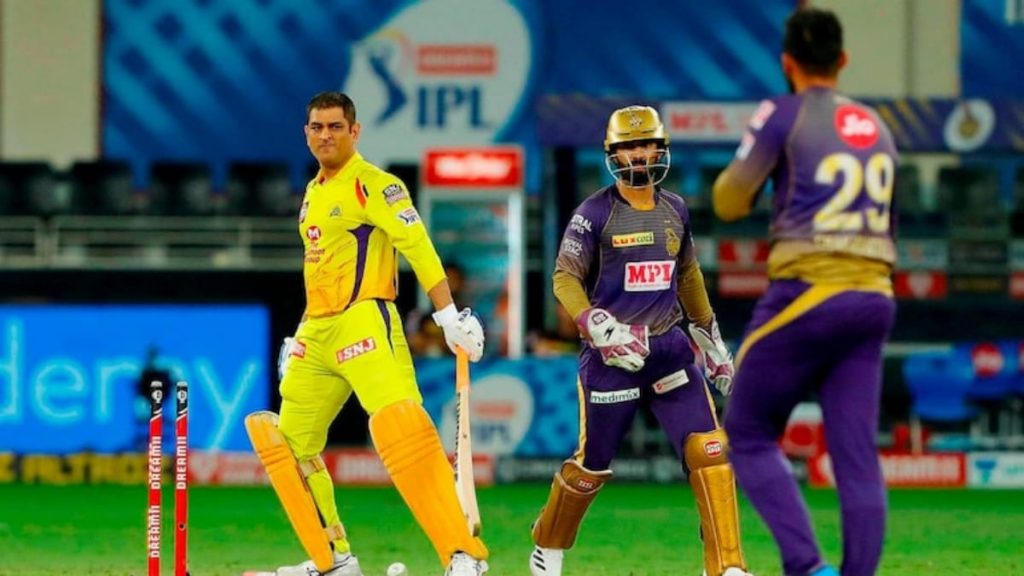 It has turned out to be a dream season for off-spinner Varun Chakravarthy as he continues to impress with his dominance in the middle overs. Chakravarthy has 15 wickets to his name this season with an economy of only 7 but that is not all. He came into the spotlight with his five-wicket haul
Chakravarthy recived his maiden India call up as he was included for the T20 series against Australia. The call up came on the back of his impressive performance in IPL 2020. To add icing on the cake, the Tamil Nadu spinner has managed to dismiss former skipper MS Dhoni twice this season. Chakravarthy castled Dhoni both times KKR faced CSK this season.
Also read : India Tour of Australia 2020: Rohit Sharma not a part of squads, Varun Chakravarthy receives maiden T20I call-up
Chakravarthy bamboozles Dhoni twice
Chakravarthy got Dhoni with a slower delivery in the first encounter. He completely deceived him to get his middle stump. Having hit a maximum, the renowned finisher tries to dispatch the next ball in a similar fashion only to lose his wicket. Chakravarthy showed a lot of character flighting up the next ball after being hit for a six and was rewarded accordingly.
In the second game, which was last night, it was the complete opposite scenario. The CSK skipper was cautiously defending Chakravarthy but fell prey to a quicker delivery. The 29-year-old spinner fired in the ball at 107 kmph to uproot Dhoni's leg stump. It was a treat to watch the way Chakravarthy stand up to a player of Dhoni's stature.
Chakravarthi takes tips from "Thala"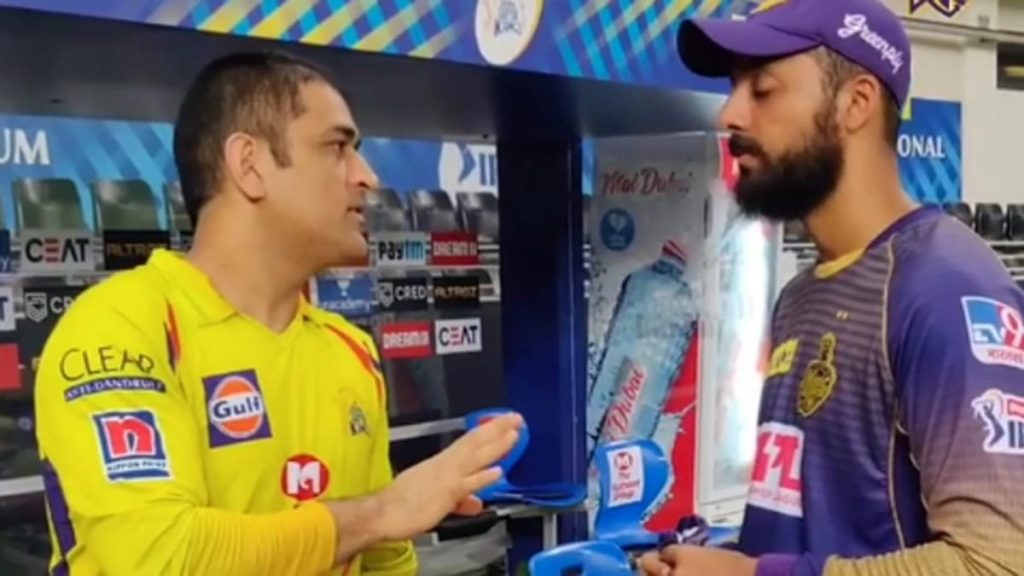 After the game, it was a great show of sportsmanship from both the players as they were seen chatting. In a video shared on KKR's social media handle, Dhoni is seen giving out tips to Chakravarthy who will be headed Down Under after the IPL.
Having declared his retirement from international cricket earlier this year, Dhoni has been struggling in IPL 2020. The hard-hitting keeper-batsman has only 200 runs to his name in the 13 games with a subdued strike rate of 116.
Also read : IPL 2020 : "You never know what could happen, we can shock few teams," David Hussey hopeful of a playoff spot