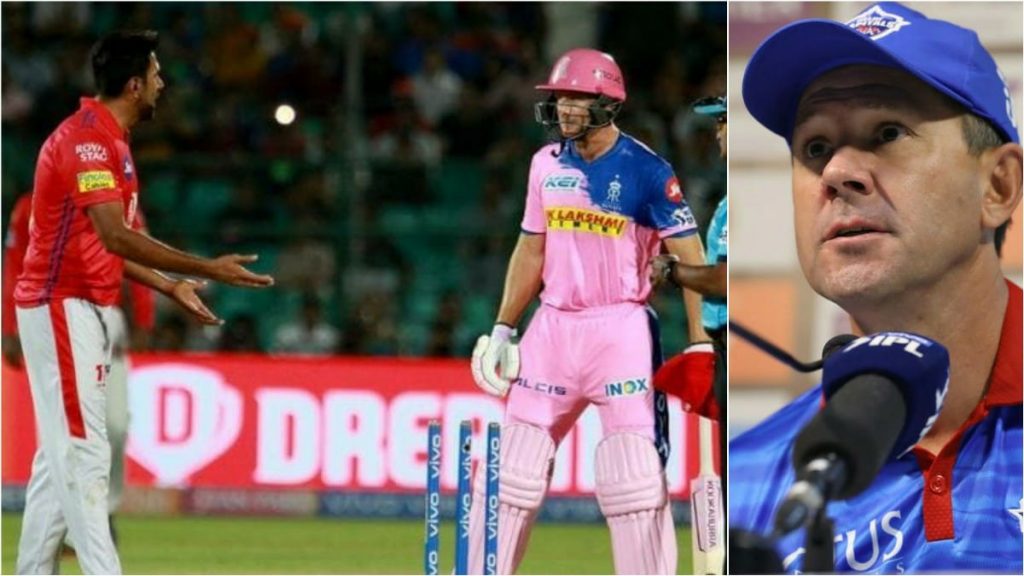 Delhi Capitals head Coach Ricky Ponting has made a U-turn on Mankading stance. Earlier he had asked Ravichandran Ashwin to refrain from doing it as it would be against the spirit of the game. Now he has said that he is 'on the same page' with Ashwin.
Speaking to cricket.com.au, Delhi Capitals (DC) coach told that Ashwin is within the rules of the game to dismiss the batsman.
"I think we're both on the same page. He feels he did everything in the rules and laws of the game and he's absolutely right. There's an argument there as well, but as I said to him, I would expect that he would hold on to the ball and not Mankad and tell the batsman to stay in his crease next time and see if he's good enough to try and close the game out for us, "Ricky Ponting was quoted.
"It shouldn't get to that stage anyway, batsmen shouldn't be cheating. That's what batsmen are doing, batsmen are actually cheating by trying to steal a yard or two here or there. It's something that needs to be addressed," he added.
Run Penalty could be a good way: Ponting
Ravichandran Ashwin had earlier suggested a run penalty option to prevent such events. DC coach Ponting approved of the suggestion and said that some changes need to be made to prevent Mankading.
"I think something has to happen with the laws of the game to make sure batsmen can't cheat and there certainly shouldn't be the …….. rule the way it is," he said.
"I think if you bring in some sort of run penalty for the batsman if they're deliberately leaving their crease and pinching ground that might be the way to go about it. I'm sure those discussions are happening at the moment because I don't think it's a good look on the game. I think something is going to have to change," Ponting concluded.
Also Read: Batsman backing up too far is cheating – Ricky Ponting to R Ashwin