Wales. Golf. Madrid. That is how former Spurs and Real Madrid pro-Gareth Bale once summed his priorities. Bale has been one of the strongest proponents of golf in the football world. Many would even joke that Bale deliberately missed his team training sessions to play a golf match.
His dream of becoming a golfer came true two weeks after he announced his retirement. Gareth Bale took to his Instagram to announce that he will be making his professional golf debut at the PGA event – AT&T Pebble Beach Pro-Am in California. This event consists of a hefty prize purse of $9 million.
One of the best golfers in the world, Jon Rahm, has expressed about Bale's skill as a golfer. Expressing his astonishment, Rahm feels that it's not fair for a player to be good at both professions of being a golfer and a footballer. Gareth Bale had surprised the entire golfing and football community with his announcement to join PGA Tour just a few days back.
In 2020, Bale stirred the Real Madrid fanbase when he held the banner written 'Wales. Golf. Madrid. In that order.' This showed his immense love for representing his country Wales and the second love that he has found in golf. After retiring, Bale can finally see some of his long-cherished dreams coming true as he will soon be a PGA professional golfer.
Related: Gareth Bale claims he doesn't miss playing for Real Madrid as he embraces Golfing
European Tour legend Jon Rahm astonished with Gareth Bale's skills in golf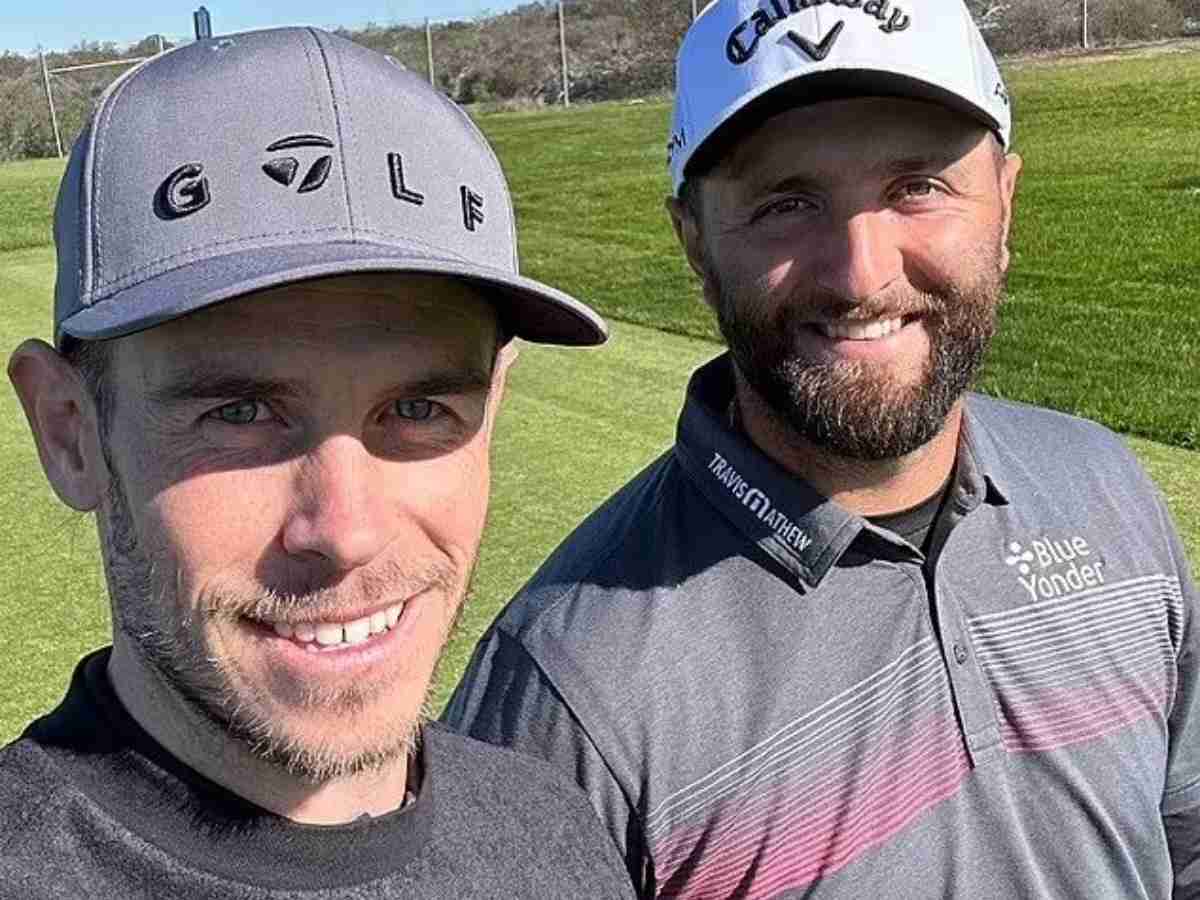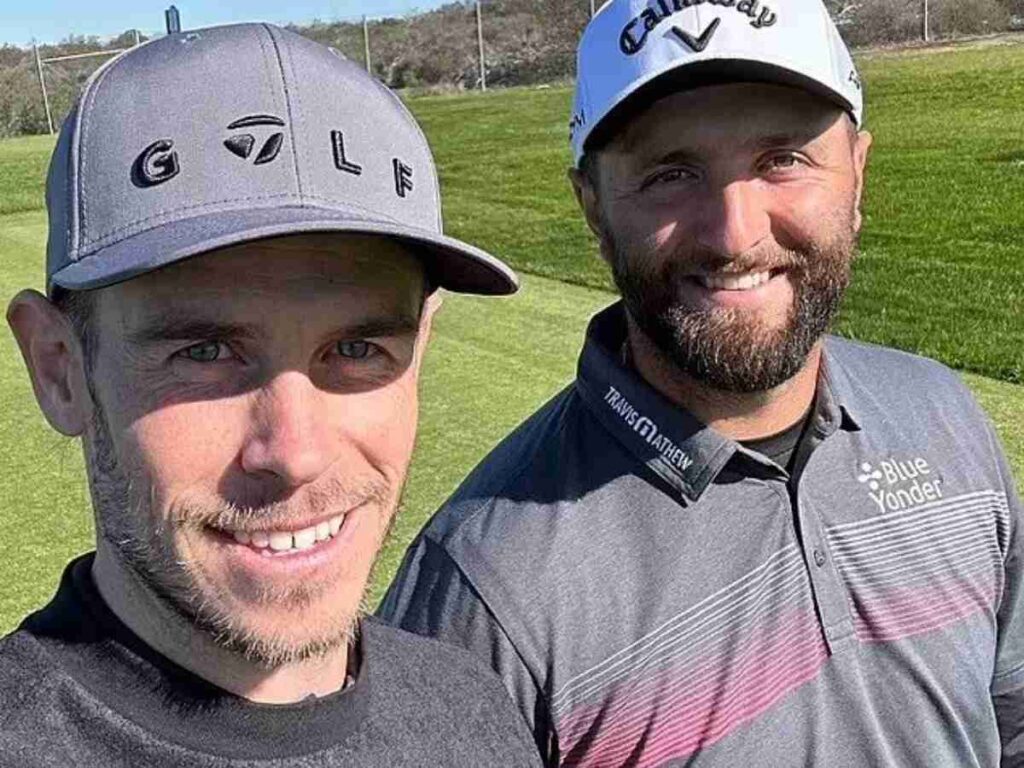 Spainiard golfer Jon Rahm was left spellbound by Gareth Bale's golf skills. "I told Gareth, you can't be so good at professional football and golf at the same time, it just doesn't seem fair," expressed a shock and bewildered Rahm, who is impressed by Bale's play. He further adds, "Can't be dedicated to one thing and have this much talent for golf, it's not fair in the slightest."
Regarding Bale's playing style, Rahm says, "He got two strokes, which I think is already wrong. He should be giving strokes back to the rest of the amateurs because he is a very, very good player." He has also shown his faith in becoming a great golfer someday. On that, he adds, "He didn't ask for anything, nor should he be asking, he's already good enough. You can tell he loves this sport, he loves golf and he really wants to get to play a little bit more, so hopefully in the future I'll see him more times in the pro-am. Like I said, he has no business being that good when he's a professional football player.The second he's done and he can actually practice more, he's going to get a lot better."
Gareth Bale had long appreciated golf, which would be evident if one scrolled through his Instagram post. One can find him getting excited for Rory vs Tiger Woods head-to-head back in 2019 or for Tiger Woods' return to the Majors. The former Real Madrid winger has a special love for golf which perhaps no other footballer has ever expressed to date.
Bale has won five UEFA Champions League trophies in his soccer career, one Copa Del Rey, three UEFA Super Cups, and three FIFA Club World Cups with Real Madrid. He formed part of the elite frontline of Real Madrid's striking unit alongside Cristiano Ronaldo and Karim Benzema.
With his new venture in golf, Gareth Bale is starting high and mighty. With his first PGA Tour, he is hopeful that he can be as successful in his favorite sport as he was in soccer.
In case you missed it:
Gareth Bale to take part in major golf tournament days after announcing football retirement
Jon Rahm Net Worth, Golf Career, Endorsements, Wife, Family and more