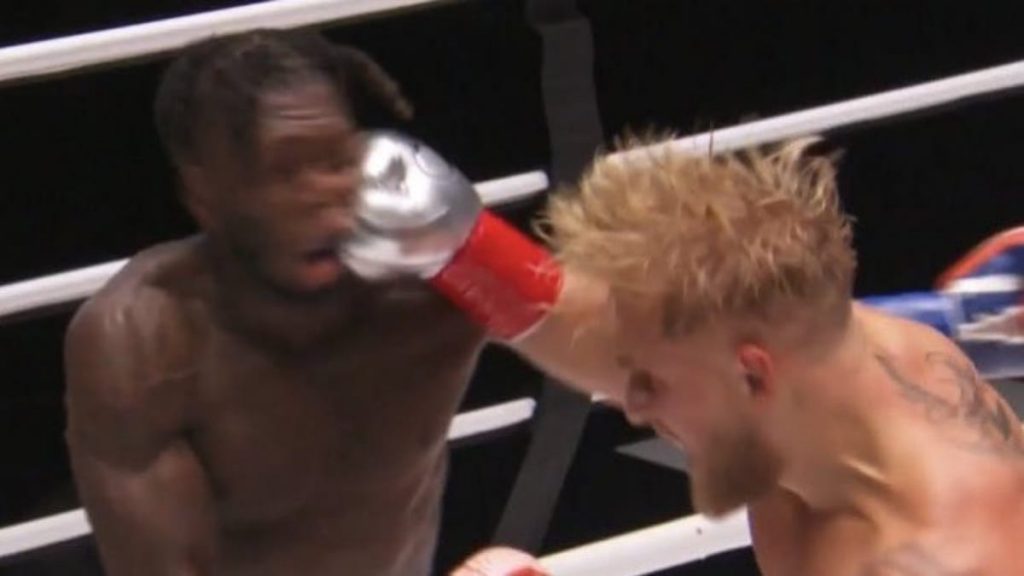 Popular YouTuber Jake Paul showed that he was indeed the real deal when he took on Basketball star Nate Robinson in a cruiserweight bout at STAPLES Center, Los Angeles. Having dropped Nate Robinson in the very first round, the younger Paul brother turned up the heat in the second round, knocking the former NBA star out cold with a hard right hook. The win gave Jake Paul his second victory in his professional boxing career and his record currently stands 2-0.
The Twitterati were quite disappointed since Nate, an athlete, was defeated by a YouTuber. They came up with some very priceless and funny memes. Here are some of them.
"My god Jake Paul murked him"
Even Daniel Cormier sounded impressed!
It was indeed a scary knockout.
Of course, there had to be an Among Us reference.
Also Read : UFC Fighters and other celebs react to Mike Tyson vs Roy Jones Jr.