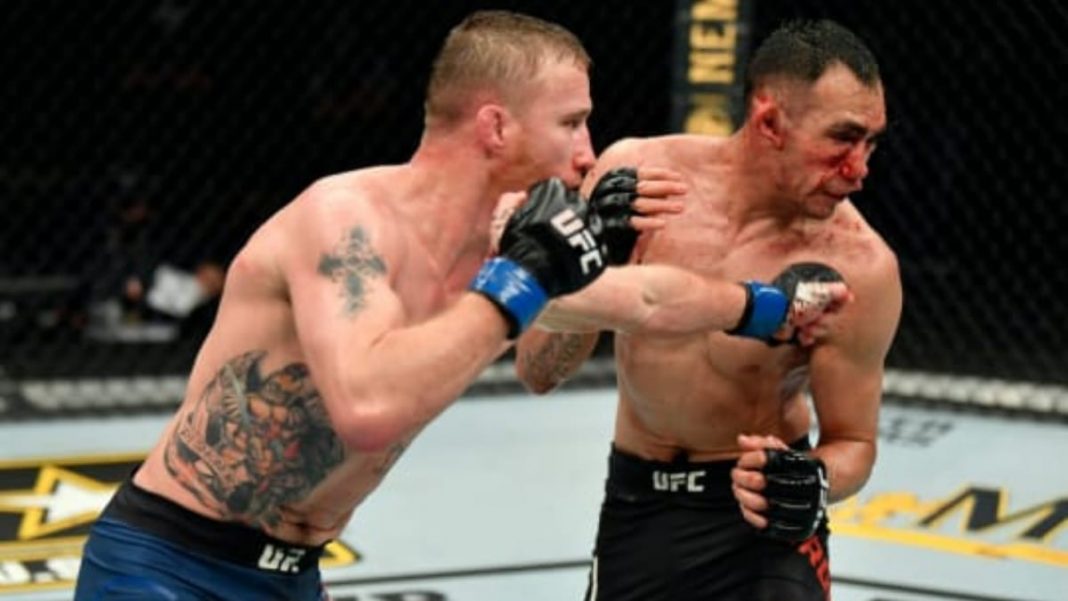 Tony Ferguson is known as one of the most violent men on the UFC roster. His record of 26-4 in MMA and 15 wins and just 2 losses in the UFC is impeccable. Known for his mad skills, and never ending stamina, the #3 ranked lightweight has always been there for the company.
"El Cucuy" lost his 12 fight win streak earlier this year when he lost to Justin Gaethje for the UFC Lightweight Interim Championship. Ferguson was supposed to fight Khabib Nurmagomedov earlier but due to the rise of the COVID-19 pandemic, Khabib went back home and the fight could not happen.
Ferguson did UFC a solid when he agreed to fight Gaethje for the interim belt. EVEN THOUGH he was next in line to fight for the Undisputed Championship. However, he lost to Gaethje at the fifth round and lost his place to fight for the belt. This was the FIFTH time Khabib vs Ferguson got off the rails.
Related: Dana White is looking to book Tony vs Khabib for the sixth time said, "I'm even prepared to risk an asteroid strike for it"
Ferguson slams Gaethje and Khabib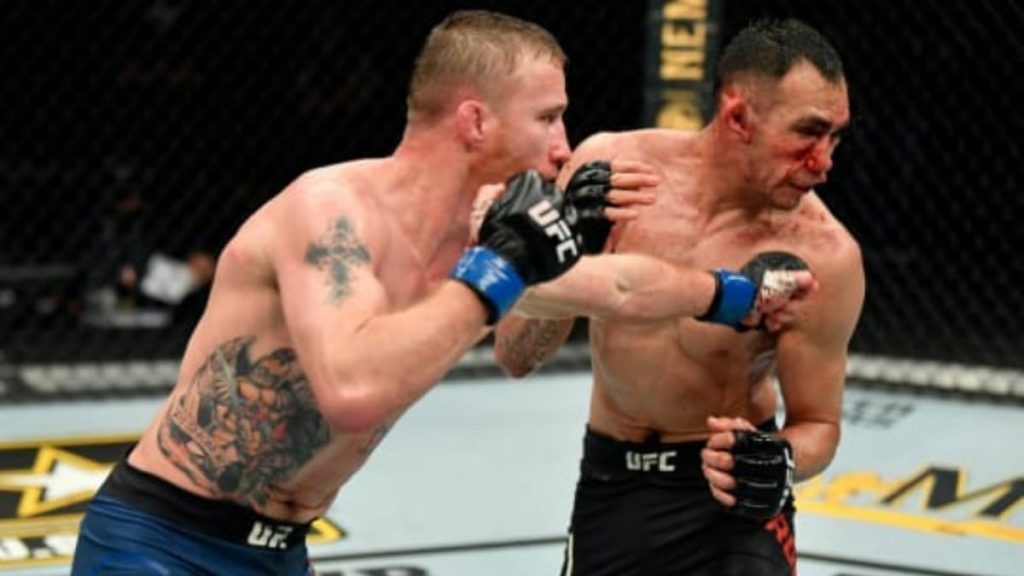 In a recent interview with Ariel Helwani, Ferguson slammed UFC interim Lightweight Champion Justin Gaethje and Champion Khabib Nurmagomedov.
"Justin Gaethje, you're f***ng welcome you have a belt son. I'm gonna tell you to get my belt, 'cause that a** gonna get whipped. And i'm coming for it. So both you and f***ng fathead, this is a message for both of you f***ng knuckleheads. My mat, my f***ng time."
Tony Ferguson was clearly pissed, knowing well that this was possibly one of his last chances at the title. Ferguson believes he did the UFC a solid by stepping up early in the pandemic even when Khabib was no longer the opponent. He hopes to be recognized for that — from a financial perspective, as well as a respect one. But he's aware of the cold truth of the fight game.
"You're only as good as your last fight," Ferguson said.
It is unclear who Ferguson will be fighting next. With the arrival of Michael Chandler in the UFC and him being favored as the backup fighter, you never know what match holds accountable. The lightweight's top 5 are stacked, with everyone's eyes on the title.
Also Read: After Darren Till, Porn star Kendra Lust, adult site CamSoda eager to corner Mike Perry in his next fight