Kamaru Usman seems to be keen on fighting soon, but unfortunately for us fans, this has a downside as well. He wishes to fight so soon that there aren't many contenders who can step up in the given time.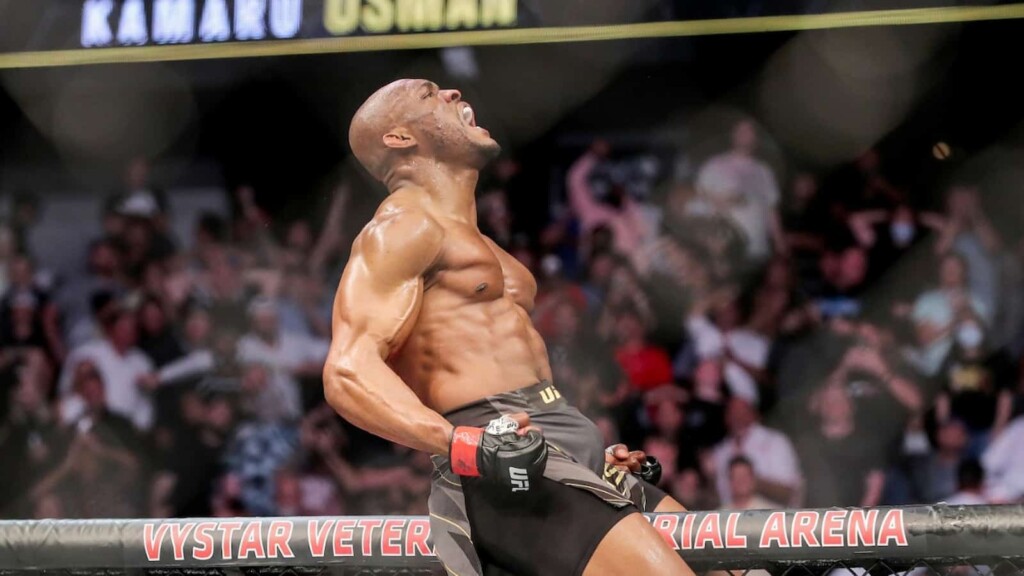 UFC wants to book Usman against his long-time rival Colby Covington in a title rematch, but Usman is least interested in doing so. In a recent interview, he said, "I'm not gonna say I don't want the fight. I want all the smoke; it doesn't matter who it is. I want all the smoke."
Usman added, "At the end of the day, it's what have you done to earn this? Your claim to fame can't be, 'Oh, I went five rounds, and then the guy broke my jaw and finished me.' That can't be your claim to fame. Masvidal went five rounds with me too. Tyron Woodley went five rounds with me. You can't sit around and fight three fights in three years and expect to get a title shot when I just fought three times in nine months. The champion can't be the most active guy in the division."
Usman gave a list of fighters he is interested in competing against, he said, "Leon Edwards, granted he was kind of stuck in that funky spot where he didn't fight for two years and that set him back but look at the guy. Since he fought me, he's put together an impressive resume. Putting together an eight-fight win streak or something like that.'
'You've got Michael Chiesa putting together a four-fight win streak, you've got Vicente Luque coming back and putting on a four-fight win streak and finishing these guys, so why does he deserve this shot? Just because he went five rounds and then I broke his jaw and finished the fight? That doesn't make sense to me." (h/t MMA Fighting)
"If Izzy's not champ, then it's something I could take a look at," Kamaru Usman states the condition for competing at middleweight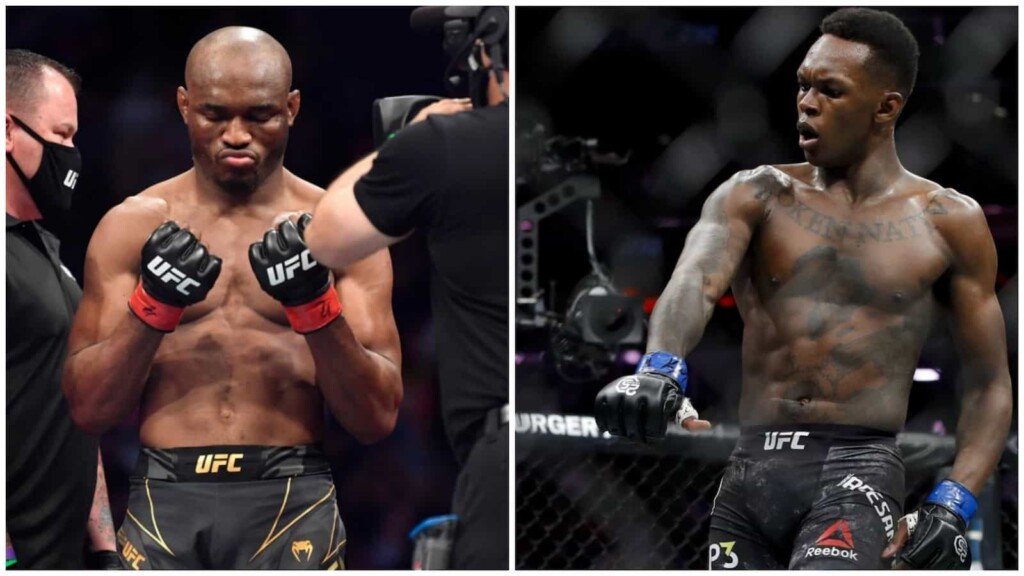 Kamaru Usman is looking forward to the winner of Leon Edwards vs Nate Diaz fight, and he says him facing the winner of that fight is a possibility, "Yes I do want to see how those play out because there's a lot of implications," Usman said. "If Leon looks spectacular, it makes sense. If Nate looks spectacular, that could make sense as well.
Usman also stated the condition where he would be interested in competing at middleweight, he said, "With the whole Marvin and Israel situation, I don't necessarily want to think about that. I'm 100 percent behind Izzy and I think he can pull it out. I love Marvin as well but I think Izzy can pull that one out. He's done it before and I think he can and I think he will. But if there was a case to where I would actually go up and challenge for that belt it would be without Izzy being in the picture. So, if Izzy's not champ, then it's something I could take a look at." (h/t MMA Fighting)
Also read: "You go where they're gonna pay you good": Mohammed Usman explains how Kamaru Usman advised him to pick PFL over UFC
"My goal is to be the greatest of all-time," Kayla Harrison admits that she is chasing Amanda Nunes