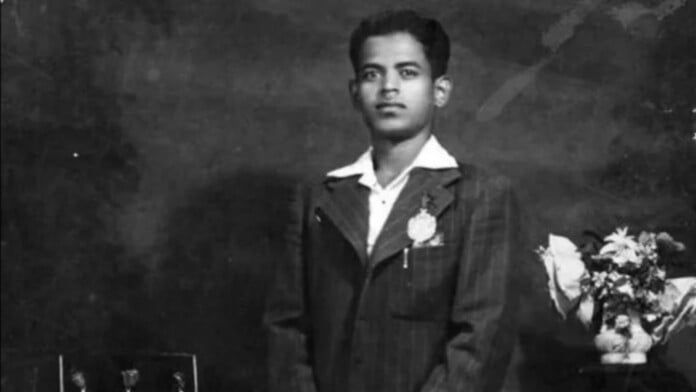 Khashaba Dadasaheb Jadhav, or KD Jadhav, was an Indian Olympic Athlete, born in 1926 in Satara, Maharashtra. He went on to become the first athlete from Independent India to win an individual Olympic Medal at the 1952 Helsinki Olympics. His Olympic achievement was one of the greatest moments in India's Olympic history, but his path to winning the medal was not an easy one.
As a child, KD Jadhav was interested in weightlifting, hammer throw, swimming, and running, but he naturally excelled at wrestling. The youngster began training under his father and then later under professionals like Baburao Balawade and Belapuri Guruji
KD Jadhav's interest in wrestling continued in college, where he asked his sports teacher to enlist him in the annual wrestling meet. He was rejected immediately, but that did not deter the 23 year old. Jadhav asked his college principal to enlist him in the meet, and eventually after much persuasion he agreed. Eventually, bout after bout, he ended up winning the meet. He also won several state and national titles after that. This showed everyone that Jadhav was a man to take seriously, and this defined his grit and determination which took him to the Olympics.
KD Jadhav's road to the 1948 London Olympics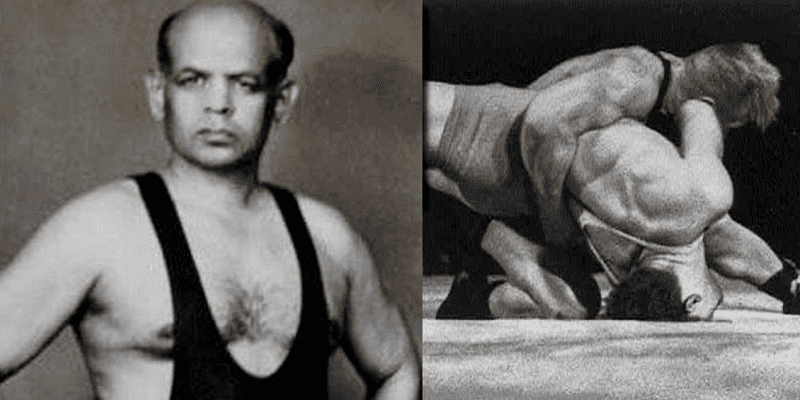 KD Jadhav first qualified for the 1948 London Olympics, a trip which was funded my Maharaja of Kolhapur. He was trained by Rees Gardner, a former lightweight World champion from the United States during his stay at London. He ended up in sixth place, after defeating the Australian wrestler Bert Harris in the first few minutes of the bout, completely shocking the world with his achievement. For someone who was not even used to practicing on the mat, this was a great feat, but the determined Jadhav was disappointed.
"He had great stamina and was the only one who could do 250-300 push-ups at one go and around 1,000 sit-ups," recalled Ganpati Parsu Jadhav, another childhood friend, to The Indian Express. "We would train together twice a day for four hours."
KD Jadhav's heroic comeback at the 1952 Helsinki Olympics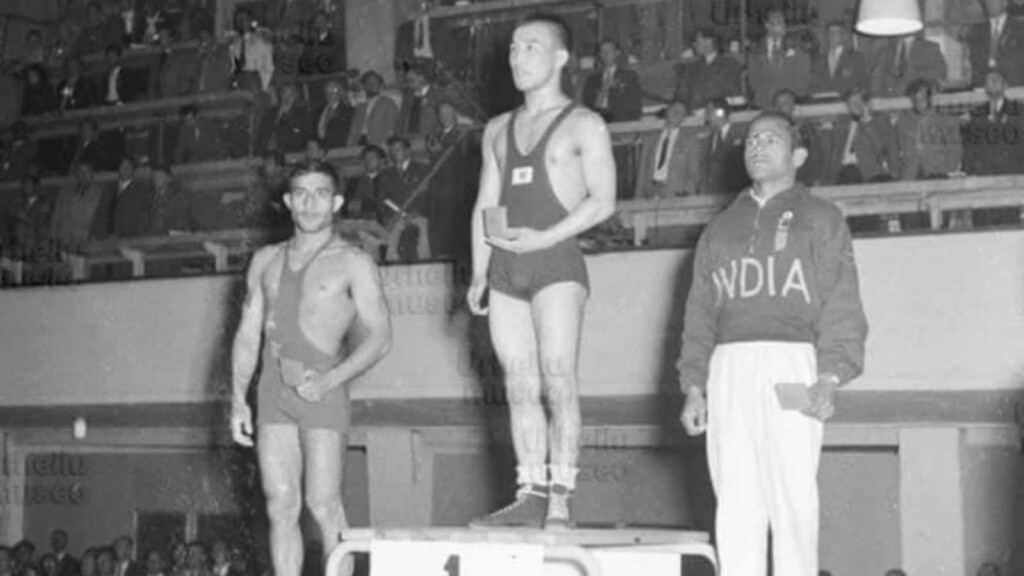 Jadhav had already travelled to the Olympics once, but initially he was not chosen in the contingent for the 1952 Olympics. He had beaten the national flyweight champion, Niranjan Das, twice, but the authorities did not budge. For a last ditch attempt, he wrote to the Maharaja of Patiala, who arranged one final bout. When Jadhav beat Niranjan Das for the third time, the former was a finally included in the Olympic contingent. He however, did not get any funding from the Authorities and had to scramble to find money in order to get to the Olympics.
At the 1952 Olympics, KD Jadhav beat the likes of many international wrestlers, like Canadian Adrien Poliquin and Leonardo Basurto of Mexico. He lost against Rashid Mammadbeyov in the next round, and was up against eventual gold medallist Shohachi Ishii, in which unfortunately he had to concede. This however had ensured that he would win the bronze medal, a historical moment in Indian sports.
A four year long effort had finally paid off, with Jadhav winning the first individual Olympic medal for India. When he came back home, he was greeted with much fanfare, and a 15 minute ride home become a 7 hour one, as people congratulated him all the way.
KD Jadhav: Only Olympic medalist not to receive Padma award
After the Olympics, he repaid all the money he had taken from people as a debt. He organised several bouts and competitions and given the proceeds to his creditors. The Indian wrestler, unfortunately, passed away in a motorcycle road accident in 1984 and was posthumously awarded the Arjuna Award in 2001. The wrestling ring at the IGI arena was named the 'KD Jadhav stadium' to honor him during the 2010 Commonwealth Games.
"He said that he would like to be reborn as a wrestler — the sport had given him some of the best moments of his life," said his son Ranjit Jadhav during an interview to Rediff.
Also read: 1936 Olympic Games: When Major Dhyan Chand declined Hitler's invitation to play for Germany