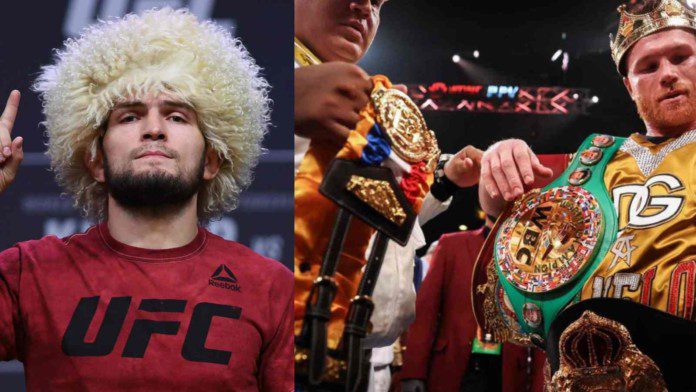 Santos Saul Alvarez Barragan, more famously known as 'Canelo' has had a perfect 2021 beating Avni Yildrim, Billy Joe Saunders, and Caleb Plant with two of them having a record of zero losses until they met Canelo.
Many top fighters acknowledged Canelo calling him the best and even Khabib Nurmagomedov agrees. In a recent interview with CNN Espanol, the host questioned him about boxing and his thoughts on Canelo to which he replied, "Many boxers earn a lot of money. I mean they go around the world, offering shows, but now, like Joshua, Fury, Usyk, Lomachenko, and of course Canelo and many other big names in boxing. On Canelo, I think, truly, that he is the best boxer pound for pound in the world today. Maybe close to him are Usyk and Tyson Fury, but I think Canelo is the number one."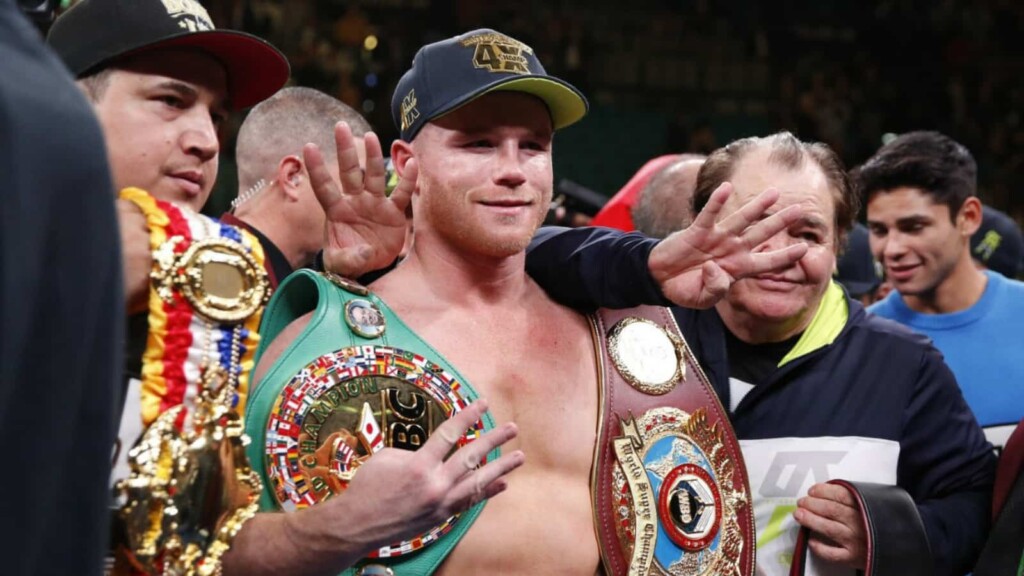 He is now the undisputed king of the super middleweight division of the world as he holds all four welts that his weight category can offer that is the WBC, WBA, WBO, and IBF titles. He is now the sixth man in boxing history who can call himself an undisputed champ and is even currently the No. 1 P4P fighter in boxing.
Javier Mendez, Canelo's trainer on his podcast 'Javier Mendez AKA Podcast' back in October said, "Khabib loves Canelo. He loves people like that, blood and guts type of guys. To him, those are the true warriors. He loves that type of stuff. "
Khabib even gave respect to boxing when he said, "I don't think boxing has stopped, because boxing was around long before MMA, how many years has it been? 120? 150? Boxing is one of the oldest sports in the world." Canelo deserves the respect for everything that he has achieved and Khabib acknowledges him for the man he is.
Dana White puts out a warning to Khabib Nurmagomedov about being a promoter ahead of EFC's debut in the United States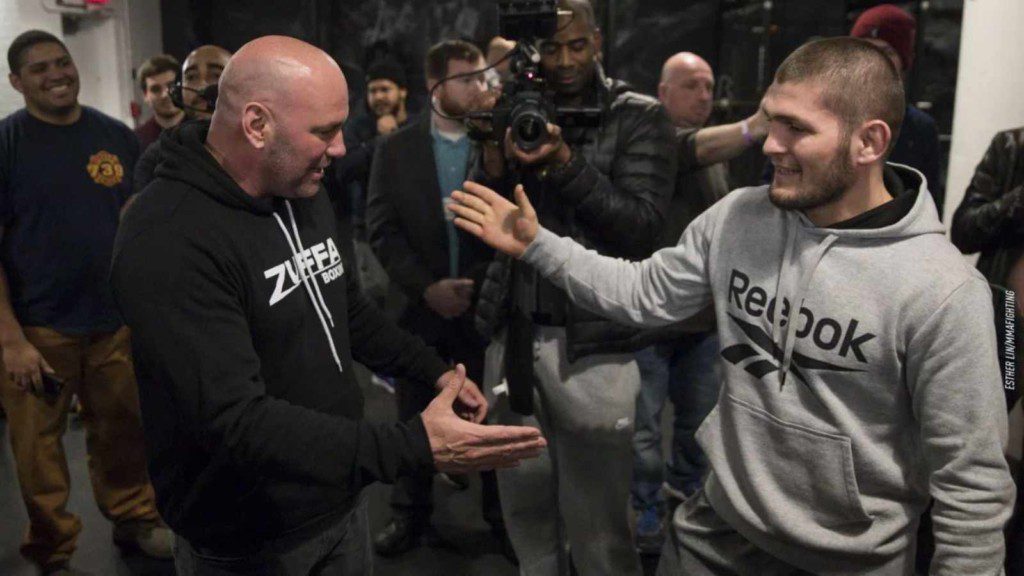 With the introduction of Khabib Nurmagomedov's EFC to the United States imminent, Dana White cautions him that being a promoter is not as easy as it seems. At the UFC Fight Night 199 post-fight press conference, White told reporters, "I haven't talked to Khabib about his promotion at all. He's going to find out what it's like to be on the other side. It's not as fun as it seems. He's going to learn."
Dana also continues to say that if Khabib were to call him, he would willingly give him advice, but he believes that it's best to attain guidance through experience. With the recent signing of Kevin Lee, Khabib has shown his goal of taking the MMA promotion global and even plans on bringing Dustin Poirier to the EFC.
With the date set for JAN 28th, EFC 44 will be making its debut in Miami at the FLX arena and will feature MMA stars Rashad Evans, Tyrone Spong, and others.
Also Read: "Not many good fighters," Khabib Nurmagomedov is not planning to sign any female fighters with Eagle FC