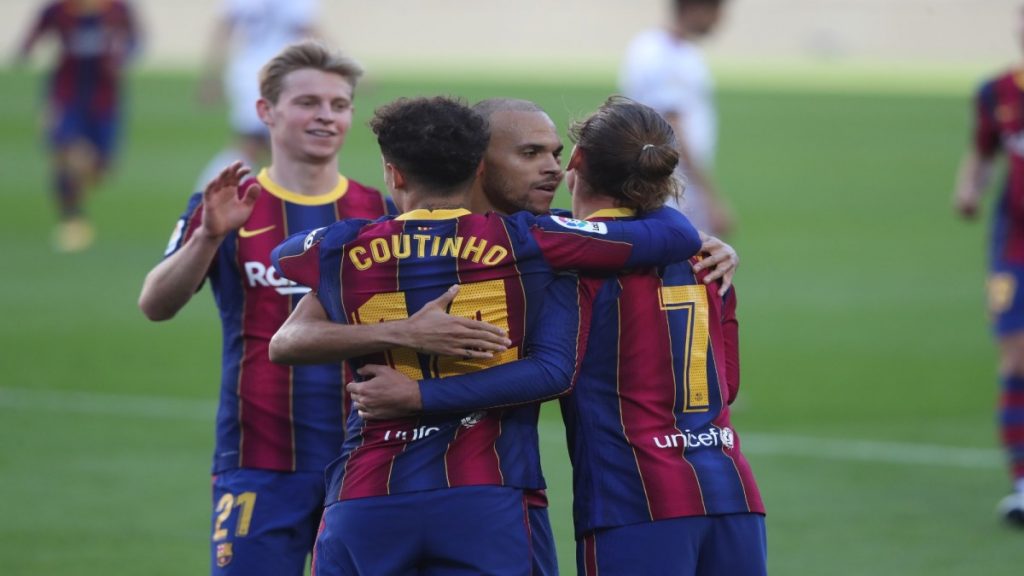 FC Barcelona pulled off a comprehensive 4-0 win over Osasuna in La Liga. There were four different goal scorers as Messi, Griezmann, Coutinho and Braithwaite each got a goal. Moreover, Griezmann finally delivered a convincing performance for Barcelona this season which will surely excite the Barca faithful. Meanwhile, Messi paid tribute to Maradona after scoring a goal by removing his Barca shirt and displaying a Newell's shirt with the number 10. Moreover, the win also propelled Barcelona to 8th in the table, nine points behind the table toppers Real Sociedad with a game in hand.
First Half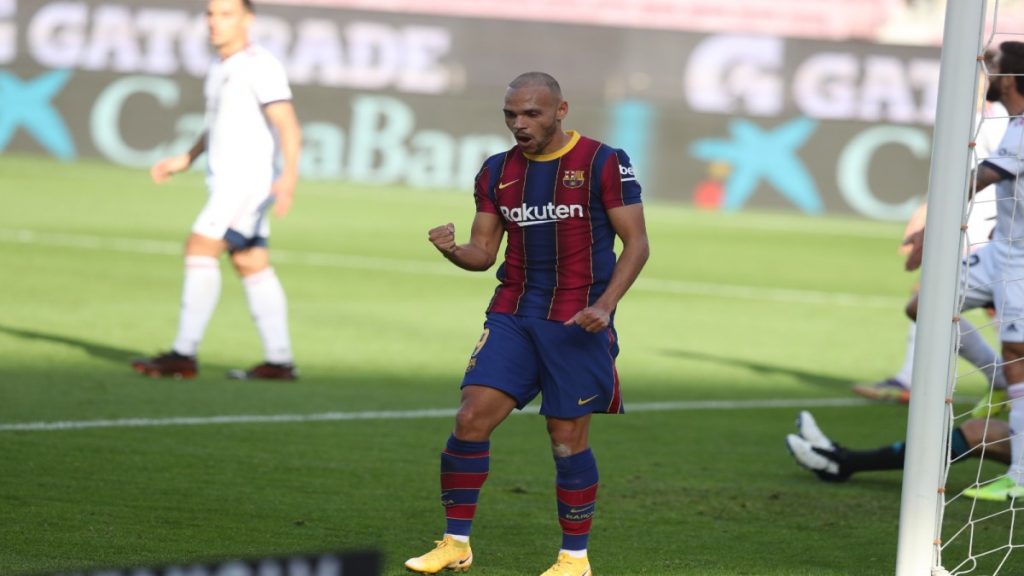 Barca were in the mood against Osasuna and created chances at will. Coutinho and Griezmann got some good chances but couldn't convert them. The opening goal finally came through Braithwaite as he bundled home from close after good work from Messi and Jordi Alba. Moreover, the second goal was the highlight of the match with Griezmann hitting a stunning volley from just outside the box which left the goalkeeper stranded. This was also a huge moment for Griezmann after his struggles for Barca this season with the goal doing a lot for his confidence.
Second Half
Barca continued to attack despite the lead and this been a recurring them under Koeman. The energy of the players are up which means they can continue to dominate the match until the final whistle. Subsequently, Coutinho added the third goal from a wonderful assist by Griezmann. Finally, the best moment of the match came in the 73rd minute as Messi scored a stunning solo effort. Moreover, he celebrated the goal in even better fashion by removing his Barca shirt and revealing a Newell's shirt with the Number 10 in tribute to Maradona. We could see the determination in Messi's eyes to score a goal for his idol and there is no doubt that Maradona would be smiling from heaven looking at it.
The only blemish in the match for the Barcelona was the injury to Lenglet but the player revealed at the end of the match that the injury isn't as serious as it looked. Meanwhile, Koeman was absolutely delighted with the win and said, "It was an important win because we needed it. We now have six games before the end of the year and we want to win them all because we want to win the title. We had chances today and we took them. I am really happy."
Also Read: The Iconic moments of Diego Maradona's Career