McLaren began this season, supposedly having one of the worst cars on the grid. Their main driver, Lando Norris, only managed to get P17 in the first couple of Grands Prix. The Woking Wonders, however, have turned their fortunes around this season. McLaren has been extremely competitive since the mid-summer break and now, Lewis Hamilton has requested Mercedes to take notes from the Orange team.
Lewis Hamilton commented on how Mercedes need to give their maximum to close the gap to Red Bull. The Mercedes driver said (as quoted by Express), "The next six months have got to be the greatest six months of development that we've ever, ever had to close that gap. To be really banging on the door. But the evidence is there at the McLarens and we can't turn a blind eye to that. We've got to look at what they've done and go in that direction."
Despite attaining at podium win at the Singapore GP, Lewis Hamilton appeared to struggle with the W14's balance at Suzuka. On the other hand, Lando Norris, for a second weekend running, finished ahead of the Mercedes. As Red Bull wrapped the constructor's title for the year at Suzuka, it will be interesting to see if the Silver Arrows are able to bridge the gap to the very top in 2024.
Do not miss: IndyCar's Scott McLaughlin wants Sergio Perez OUT of Red Bull as he hopes Daniel Ricciardo will reclaim his old seat
Oscar Piastri's mum posts yet another famous tweet
Nicole Piastri, Oscar's mum, is known to be a fan-favorite when it comes to tweeting her witty quips. She delivered just that after the Japanese Grand Prix. Oscar Piastri drove a magnificent race as he claimed a podium at Suzuka. This was Oscar's first silverware in Formula 1.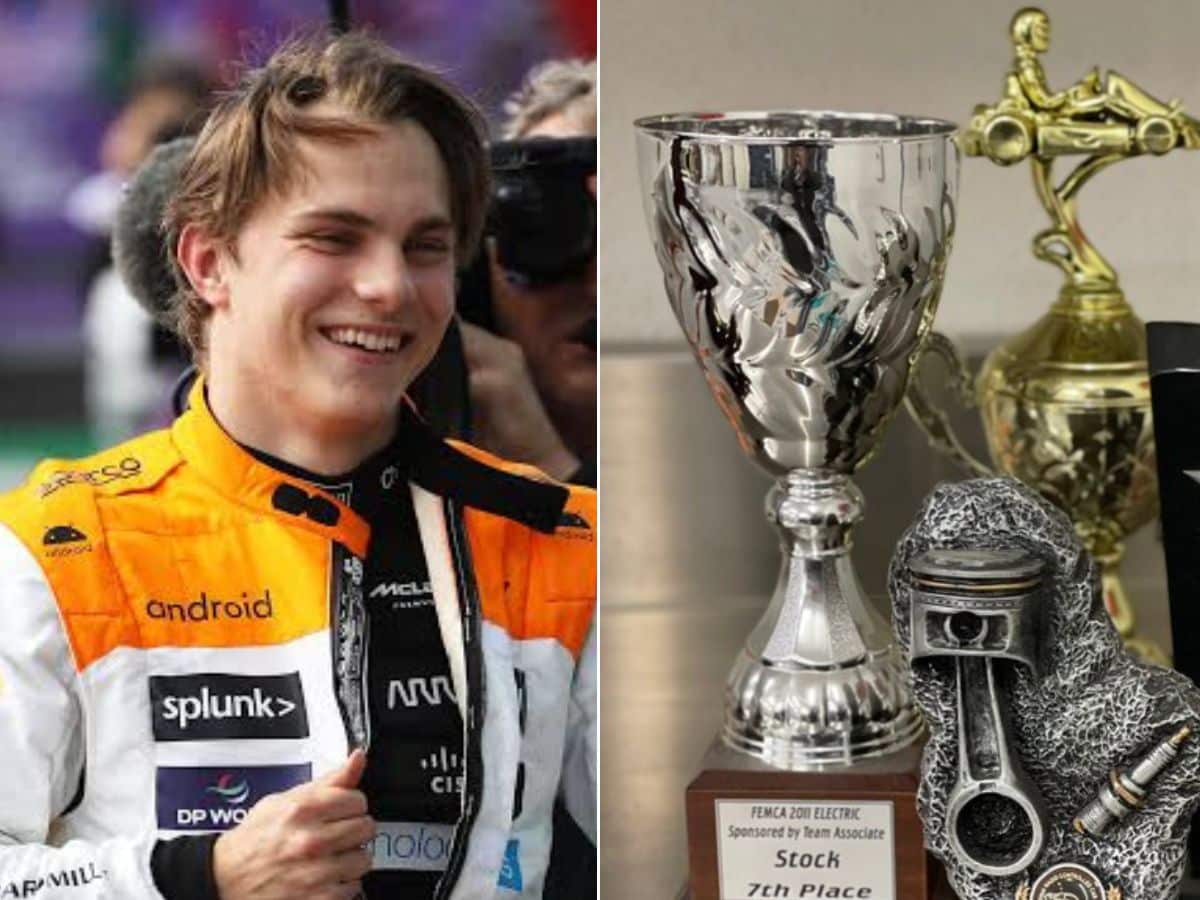 Nicole posted a tweet and shared a picture of multiple trophies that Oscar had won as a kid racing in junior racing competitions. Some of them are from Kart racing competitions. She captioned the photo saying, "Nice work today Osc. Does this mean I can get rid of some of these finally?"
Seeing Oscar Piastri's rise to the very peak of motorsports is heartwarming. Fans have followed the child prodigy from Perth right from the driver's karting days. Managed by the great Aussie racer Mark Webber, Piastri just signed a contract extension with McLaren till 2026, and it can be said that only good things are about to come for the 21-year-old.
In case you missed it: