The number 6th ranked UFC Middleweight fighter Marvin Vettori is going to face his new opponent Kevin Holland on UFC Vegas 23 main event. Holland stepped into this fight at short notice after Darren Till ruled out of it due to injury.
'The Italian Dream' has no problem in putting down Kevin and moving forward to revenge his split decision loss against Israel Adesanya. In his recent interview with RT Sports, Marvin Vettori says,
"I think Adesanya is very overrated. That's what I think. It's my job to put him out for good and derail the hype train. There's all this hype and b*llshit that they put around his name, that I don't think he deserves so that's what I meant when I said it."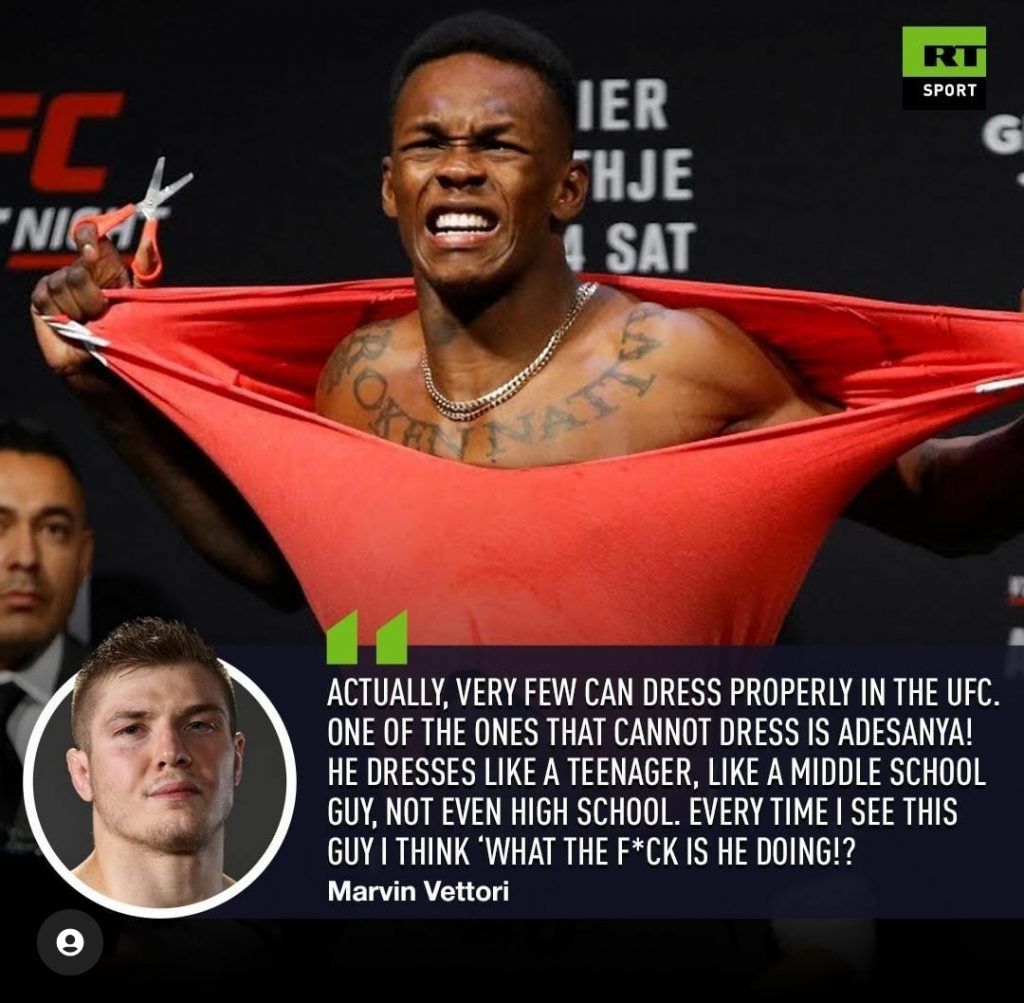 He also mocked Adesanya's dressing sense by saying, "I'm a believer of 'look good, feel good and fight good', you know. So I definitely think that I like to dress well and I like wearing nice stuff. Definitely. And there are very few people who can dress. Actually, very few can dress properly in the UFC."
"And one of the ones that cannot dress is Adesanya! He dresses like a teenager, like a middle school guy, not even high school. Every time I see this guy I think, 'what the f*ck is he doing!?' But yeah man, you know, its definitely important to look good when you have an occasion to show up to."
Kevin Holland stepping in doesn't make difference for Marvin Vettori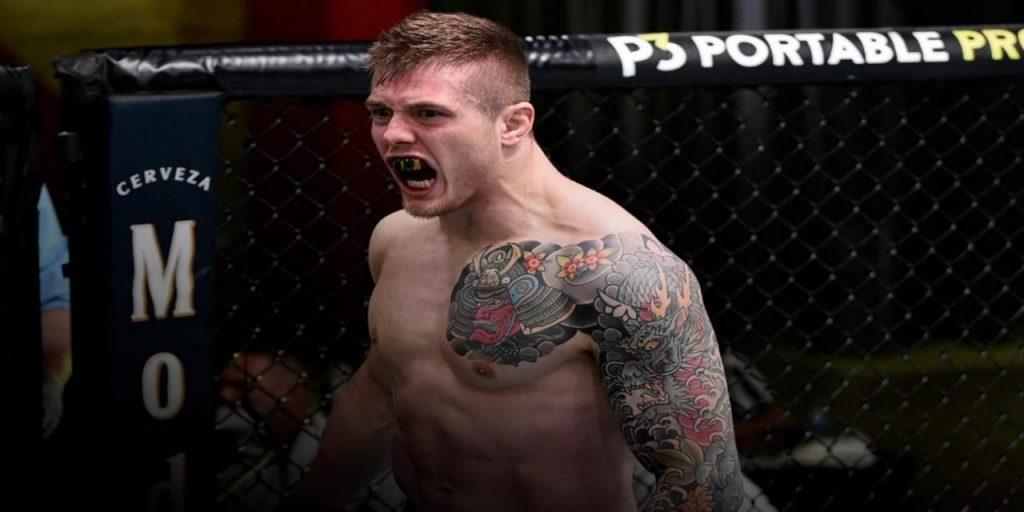 Many people find it hard to cope with the last moment adjustments when their opponent gets changed at the last minute but it isn't an issue for Marvin Vettori as he is ready to fight anyone, any day.
Vettori added, "Kevin Holland and Darren Till, they're a little bit different. But at the end of the day, when I'm ready there's nothing that they can do. I really believe that I'm superior in every fight."
"Wherever the fight takes place I have the advantage and so, you know, the game plan is also the same. Go out, put on the best performance, put out the best version of myself and smash them. So it doesn't make much of a difference to me."
With a win against Kevin Holland, Vettori for sure will move forward in the rankings. Do you all believe the champ will give him the rematch after this win?
Also Read: "I still support the rule," Demetrious Johnson still supports knees to a grounded opponent even after his first KO loss.
"I was for sure going to end up in handcuffs," Jorge Masvidal comments about doing TUF against Colby Covington.