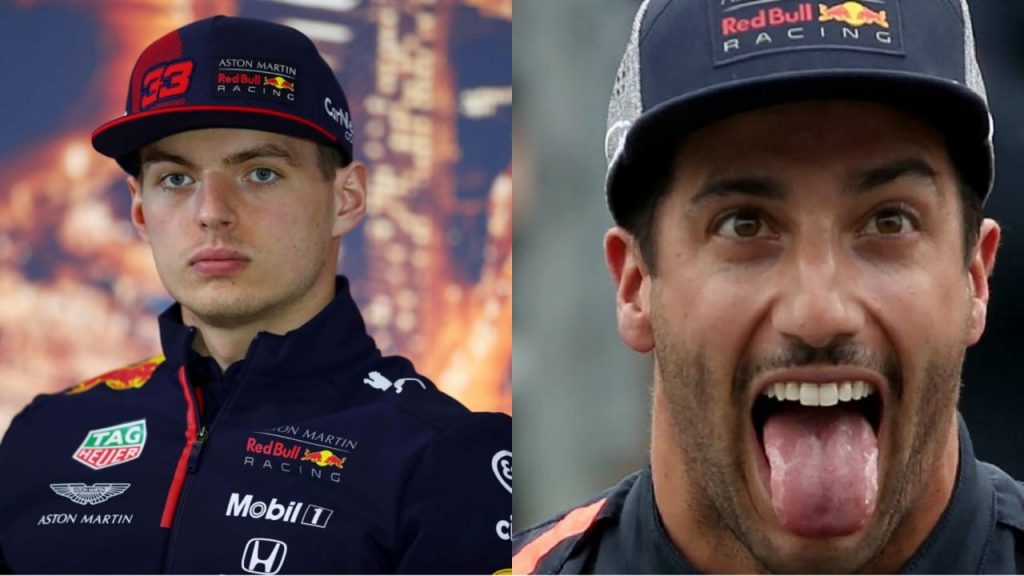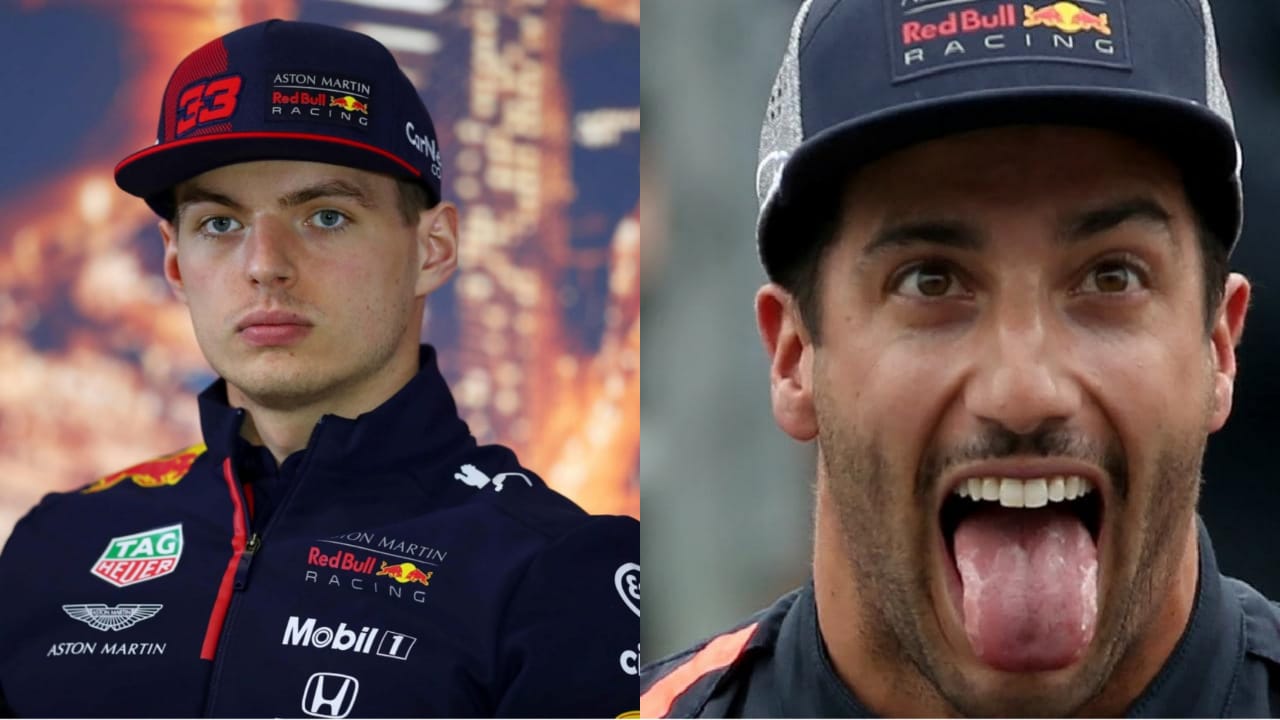 Ever since his emergence into the Formula 1, Max Verstappen has been one driver to beat. Over the years, he has had many stiff competitors on the track. Being the driver Verstappen is, he has got better of each one of over time. Verstappen has established himself as a great driver because of the kind of teammates he has had. Be it Carlos Sainz or Daniel Ricciardo, both are exceptional driver themselves.
The Red Bull superstar talked about who among his teammates was the hardest to race against. His eventual pick was former teammate Ricciardo, from their time together at Red Bull. Ricciardo had already spent his 2 years at Red Bull when Verstappen came in from Toro Rosso. The pair continued for 3 seasons from 2016-2018, before the former moved to Renault.
Max Verstappen on Daniel Ricciardo
According to the English subtitles in the interview, Verstappen stated, "It is hard to compare with Carlos at the time because it was our first year in F1 and therefore minimal experience."
Verstappen continued, "I think Daniel was the hardest to race against in the beginning. But that last year I think I've learned a lot and knew what I wanted. But in the end he was the closest to me."
"I think he was the best because of his experience. He's been in F1 the for a long time," concluded Max.
Given that there was immense respect between Verstappen and Ricciardo, they recorded numerous podium finishes. Now, both have separated their ways to add to their legacy in one way or the other.
Having said that Whilst Max will continue with Red Bull in 2021, Ricciardo now turns out for the largely improved McLaren. Hopefully now the fanatics could see the duo race against one another in the upcoming 2021 season.
Also Read: Zak Brown reveals why Sebastian Vettel and Aston Martin pose a…