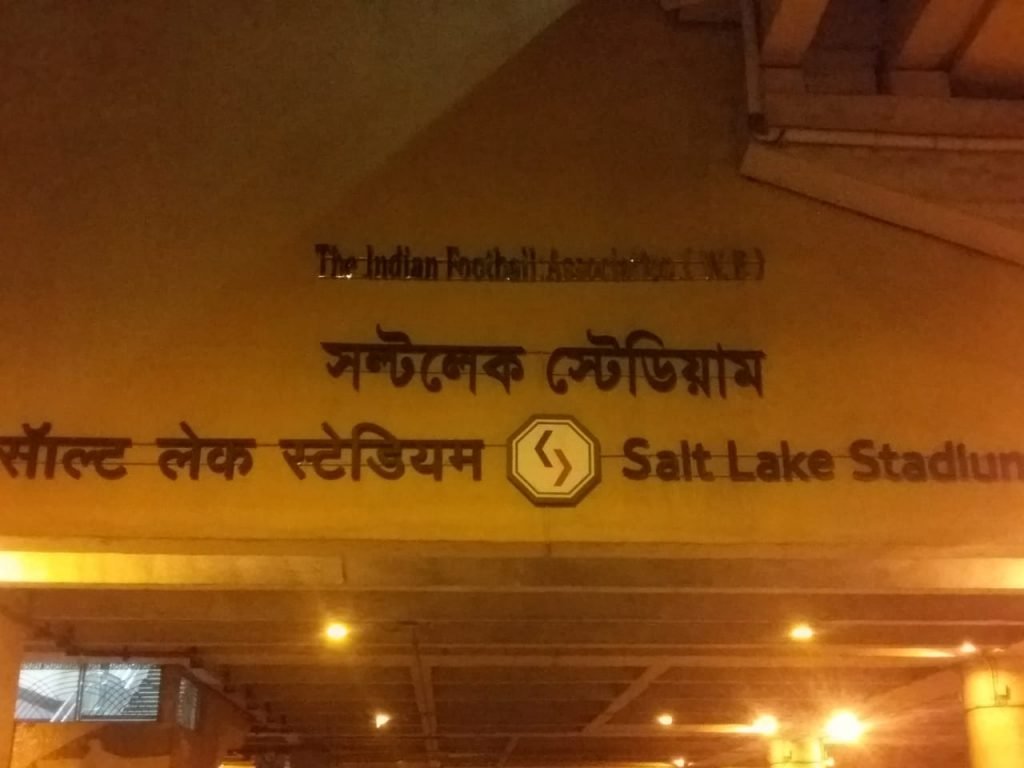 Kolkata is the Mecca of Indian football. No other city, no other state comes to the level of passion the people here have for football. It's the ultimate destination for any football lover. In conclusion if you haven't experienced the football culture in Kolkata, you haven't experienced Indian football at all.
In a historic first for the country; a metro station has been named after a football stadium. And obviously Kolkata is the city to have done it !
Kolkata metro station named after stadium
The metro station in concern is the one near Yubabharati Krinangan stadium. Moreover this is the same stadium which hosted the FIFA U17 WORLD CUP FINAL. The metro station has been named after the Indian Football Association. Likewise it is also called the Salt Lake stadium station.
Mr Joydeep Mukherjee, secretary of the IFA spoke. Certainly this a huge moment for Indian football.
"Football in Bengal is perhaps the biggest sentiment which binds everyone together in the state. We see this as a big honour for all stakeholders involved with the game. This is our city, this is our sport," Mr. Mukherjee stated.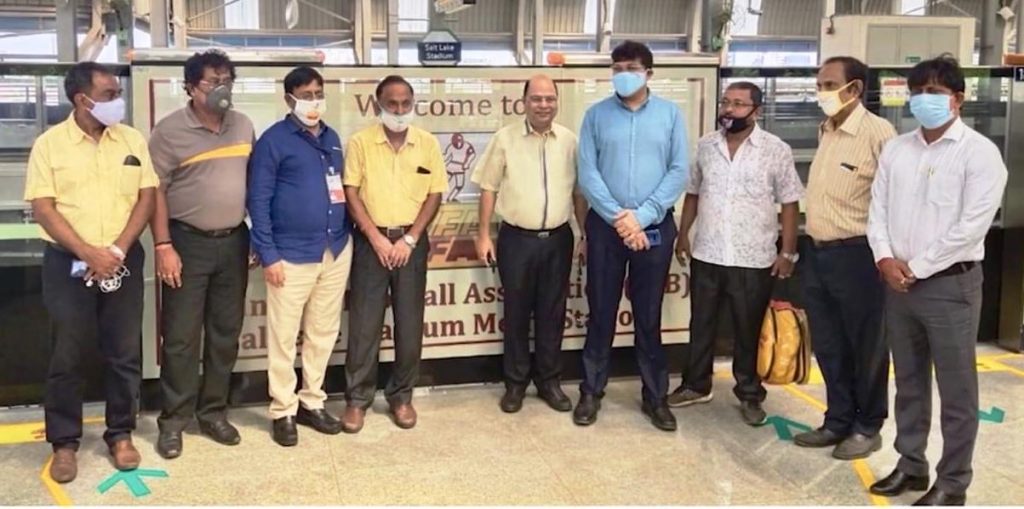 "I thank KMRC and the Government of West Bengal for their support. This is tribute to the legends and all who have taken Indian Football to higher echelons. The naming of the station will lead to tremendous excitement 
Also Read : Jurgen Klopp completes his 5 year anniversary at Liverpool!