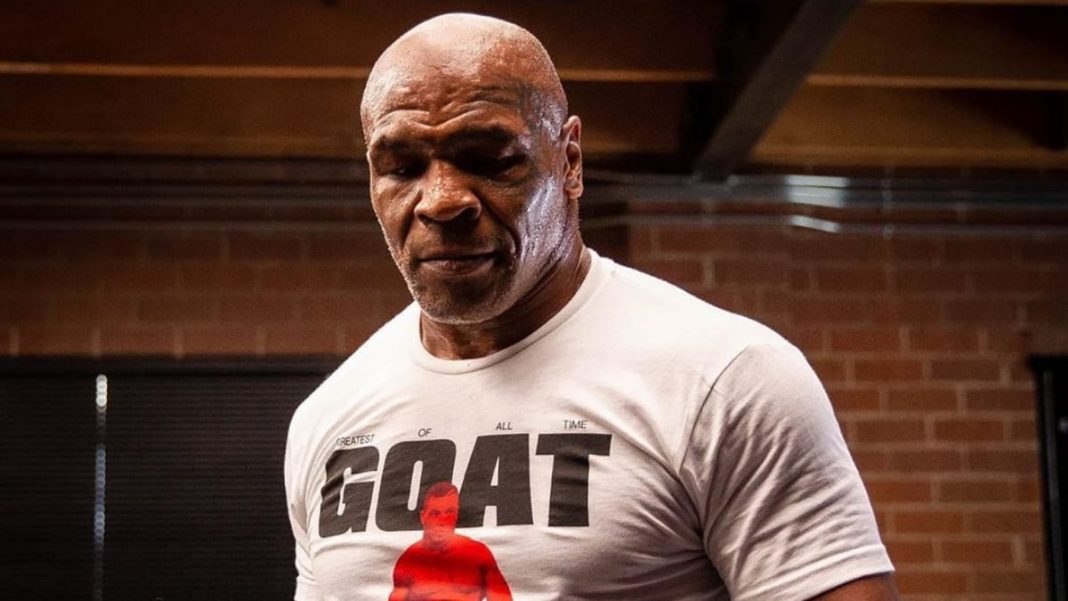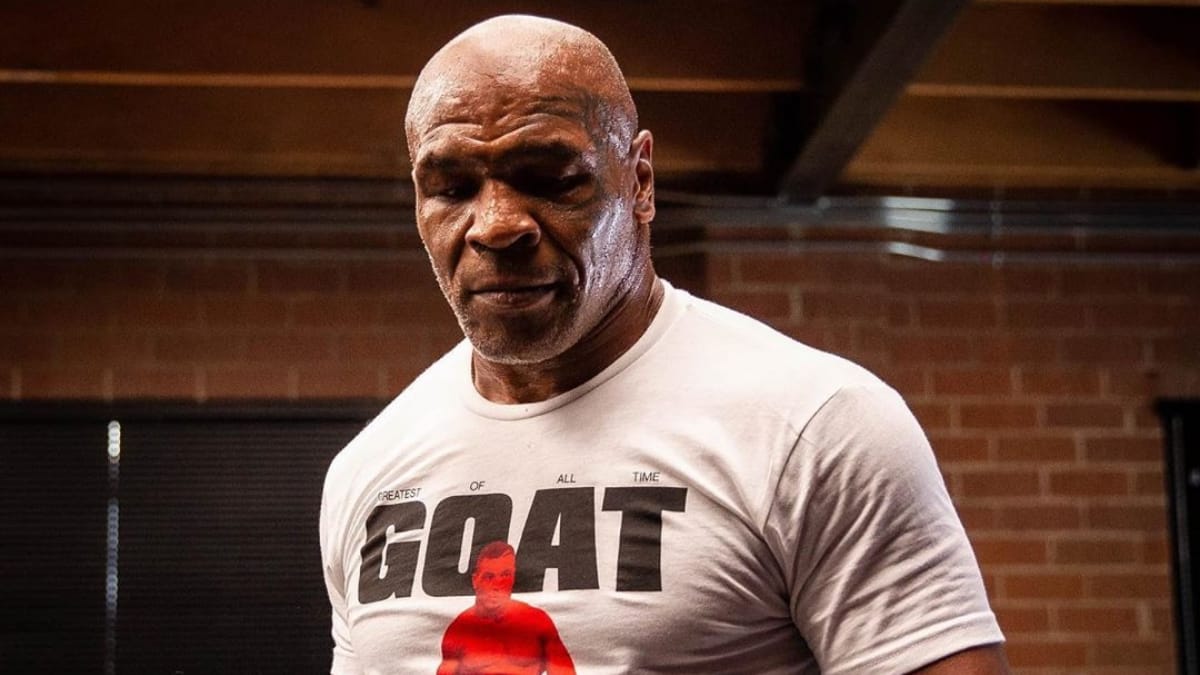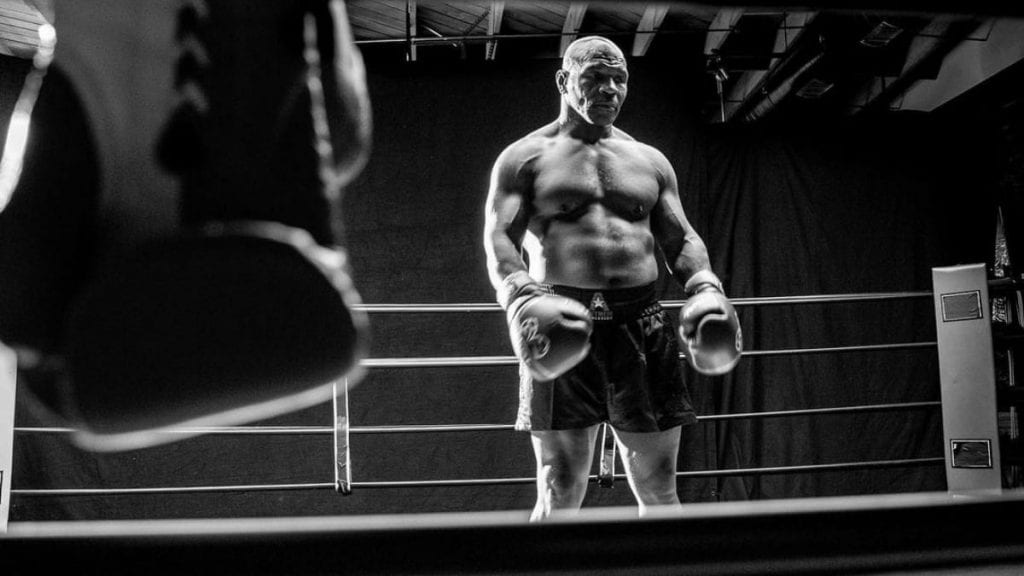 Mike Tyson vs Roy Jones Jr. is hardly three days away and the combat sports community just can't wait. The two legendary boxers will fight it off in an eight, two-minute rounds encounter at the STAPLES Center in Los Angeles, this Saturday. Both the former champs have been packing on the muscle and are currently in the best shape of their lives. The recent images of himself, Mike Tyson shared on Instagram were just stupendous.
More recently, the 54-year-old Mike Tyson spoke about his upcoming bout in an interview with T.J Holmes of Good Morning America, and much to everyone's surprise, Mike took off his shirt mid-interview to reveal his new ripped physique, just like the way he did it an a recent episode of Jimmy Kimmel.
"I went from 15 minutes on the treadmill and ended up at two hours" – Mike Tyson
When asked how difficult it was to get in shape at this age, Mike Tyson replied, "Well, it was difficult but only for one particular reason because I had to lose 100lbs. Other than that….I've always done this my whole career."
Mike also attributed his weight-loss to becoming a vegan, spending more time in the gym; before taking his shirt off mid-air to reveal his incredible ripped physique. "I became a vegan. My wife told me to get on a treadmill. I went from 15 minutes on the treadmill and ended up at two hours. I kept going to the gym and watching my diet and I'm beautiful," Iron Mike said.
Let's hope the match lives up to the expectation!
Also Read : 'I am not fighting Jon Jones to prove that I deserve a heavyweight title shot' – Curtis Blaydes has his sights set only on the title