Philadelphia Phillies outfielder Kyle Schwarber seized MLB fans' attention after his April 24 baseball match video got resurfaced on social media. Though he is quite well-known to lose his cool at times, the fans supported and backed him this round.
It clearly was a bad call by Angel Hernandez, as his decision affected Kyle way too much. After rounding up all his achievements in the previous matches, the fans also believed that he deserved to blow off some steam.
Kyle was not only invited to the 2 All-Star wins but also led the National League in home runs while losing the World Series. A pitching analyst, Rob Friedman, covering MLB, recently posted on social media "Best Reaction to Angel Hernandez's Strike Zone."
Also Read| "Am all for umpires…not against them" – Kyle Schwarber loses cool after terrible Angel Hernandez call during Brewers-Phillies game
Kyle Schwarber gains MLB fan support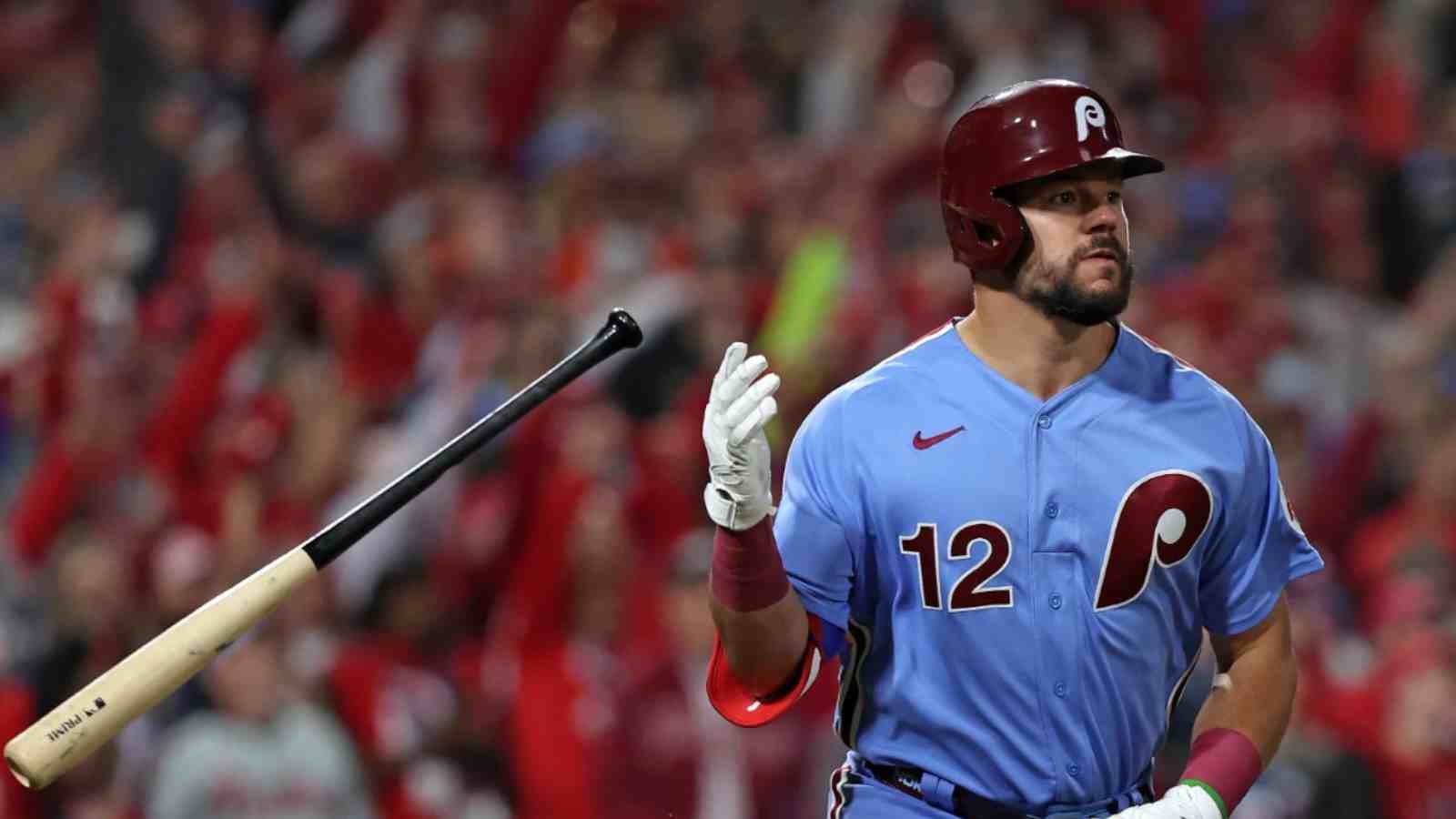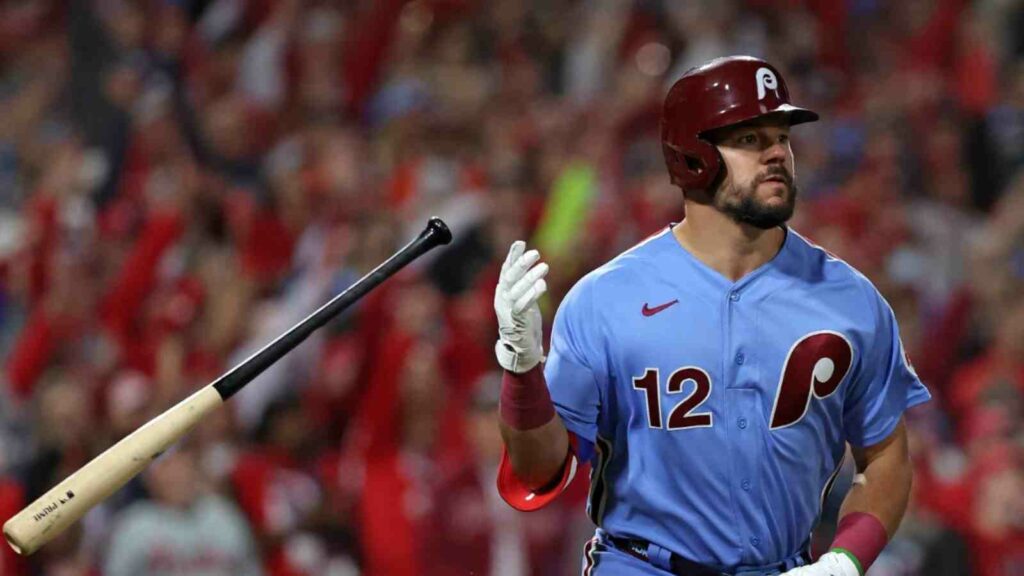 Kyle arguing with the umpire regarding his bad call is considered one of MLB's greatest moments in 2022. Before halting the game with a foul call, the Silver Slugger winner was ready to take first base when the pitch came outside.
After being wrongfully accused, Kyle let loose himself completely. It was a game against the Milwaukee Brewers on 24th April where he found himself dueling Hernandez. As the Brewers led 1-0, the drama ignited its flames. This time, Kyle wasn't alone. The whole fan group including a few from the opposite party supported his reasons.
Some even pointed out that Kyle's actions were too kind considering Hernandez's row of bad calls. The MLB umpire is often criticized for decisions that seem meaningless not only to the players but also to the fans. He has a reputation for being loose and liberal with the strike zone.
Though the Phillies lost to the Brewers 1-0 Kyle Schwarber became a hero in the eyes of the fan base. His actions this time didn't anger or call for repercussions, but instead were pushed through and supported by many MLB fans. His standing up for himself was a breath of fresh air.
Also Read| "Holy smokes!" – Fans cheer as NFL 5-time All-Pro Rob Gronkowski hits supermarket league homerun with marshmallows
Also Read| "Sorry Astros" – Justin Verlander summoned by New York Mets for a meeting on Monday