Major League Baseball fans have been up to a different level of satisfaction to see their teams see through victory. Two such frisky spectators were escorted out of Toronto's Rogers Centre on Tuesday AEST after allegedly engaging in a SEX act in the venue's upper tier during the Toronto Blue Jays' game against the Chicago Cubs.
The footage of two riled up Major League spectators went viral, Video posted by blog TO shows a woman on top of a man, clearly not paying attention to the game. According to the outlet's source, a cop "said the guy flew in to meet this girl" and "that this was their first meeting."
Major League fan, blogTO tweeted, "Two people were seen engaging in an apparent sex act at the Rogers Centre during last night's Blue Jays game, much to the surprise of anyone near them in the 500s."
Later on, another video went viral in which the security was seen walking towards the couple as they were busy making out. The Toronto Police Service told the Canadian publication it had no information related to the incident, suggesting no charges had been laid even by the Major League.
Also Read: "F**king KNEEL": Los Angeles Dodgers demonstrate supremacy, MLB Twitter charmed as the team reaches 90 wins
Major League Baseball Umpire lets himself loose on mic during Giants-Padres game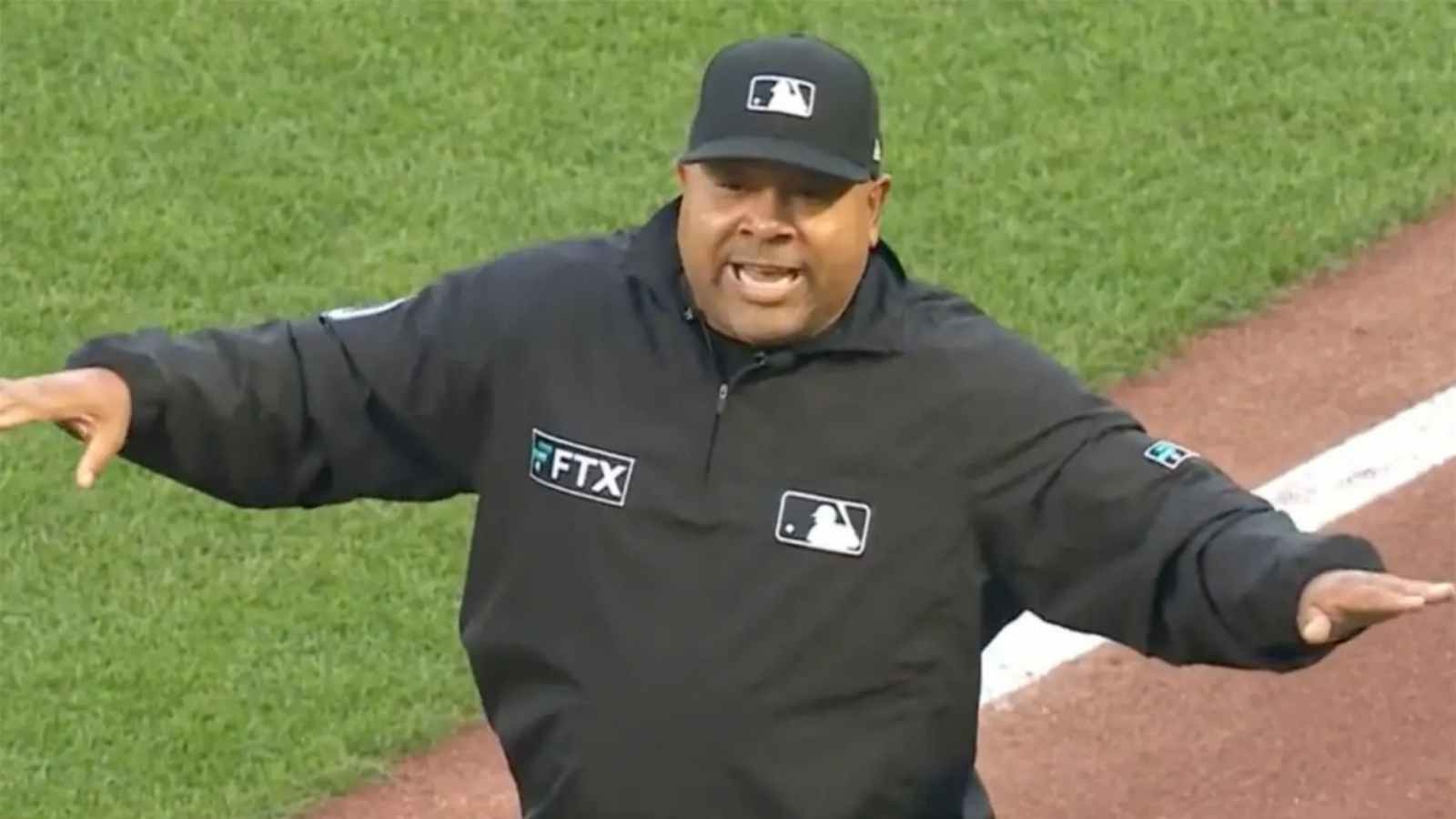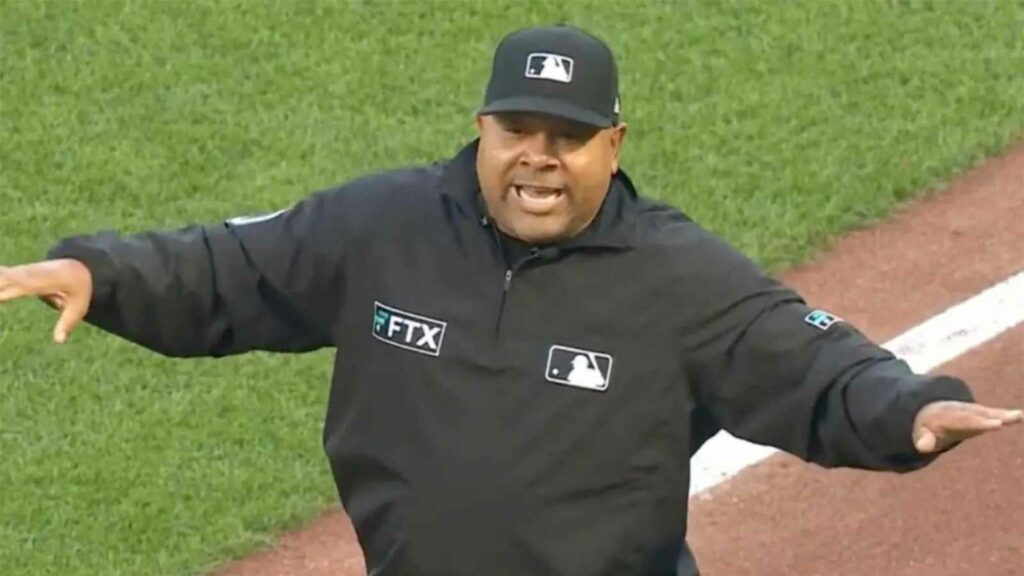 Major League Baseball Umpire Adrian Johnson accidentally dropped an expletive on a hot mic over the loud speakers at Oracle Park in San Francisco Tuesday night in the Giants game against the San Diego Padres. He wasn't able to contain his surprise during the Padres' 4-3 win against the Giants on Tuesday.
Johnson initially ruled that Drury was out, which led the Padres to challenge the call. "After review… oh, s–t," Johnson said on his mic while making a face at his blunder. "The call on the field is overturned. The runner is safe. San Diego retains their challenge."
The whole thing was genuinely hilarious and took place in Tuesday's San Diego Padres and San Francisco Giants game: There was a challenge on a double play from the Padres that was reviewed, and Johnson got on the mic to inform every one of the decisions.
Also Read: "Bourbon and Marijuana Pipe?": Tom Browning arrested for two counts of OVI; Former All-Star crashed into a house
Also Read: "Put this man in a f**king bubble": Fernando Tatis Jr. postpones shoulder surgery, a consequence of strep throat