After enduring one of the worst seasons in baseball, the New York Yankees have been officially eliminated from playoff contention. Their wait for the elusive 28th World Series title carries on to another year as the Yanks will not be returning for October baseball. The 7-1 loss at the hands of the Arizona Diamondbacks on Sunday all but ended any hope of another postseason appearance.
They have struggled heavily on the field this year. Injuries to key players including Aaron Judge and Nestor Cortes, the out-of-form of top hitters in Giancarlo Stanton, and the bullpen struggles have condemned them to this fate. Recently their former pitcher David Wells blasted the players for this poor season and backed the bosses, Brian Cashman and Aaron Boone, who themselves have been under severe backlash.
The Yankees started off well and looked to be on course to be the top team of AL East again. The injury to their captain in April and then in June severely damaged their offense. His absence was clearly felt as the Yankees faced severe difficulties in the batter's box. A nine-game losing streak in August signaled their problems as coach Boone had no answers.
In the game against the D-Backs, they got their only run through a bases-loaded walk. Pitcher Carlos Rodon gave up five runs (three earned) through five hits in his appearance at the mound. The experienced pitcher is now 3-7 this season, an unwanted record to mark his return from an injury.
Related: "I wanted to be a baseball player," Patrick Mahomes SHARES childhood dream of being MLB star in recent interview with Derek Jeter
Twitter reacts as New York Yankees suffer elimination from playoffs
The way things had been going at the Yankee stadium this year, it was a question of when and not if the New York Yankees would be eliminated from the playoff season. Some fans could argue that it is the end of the misery for them this season, while some are hoping for a massive overhaul next season.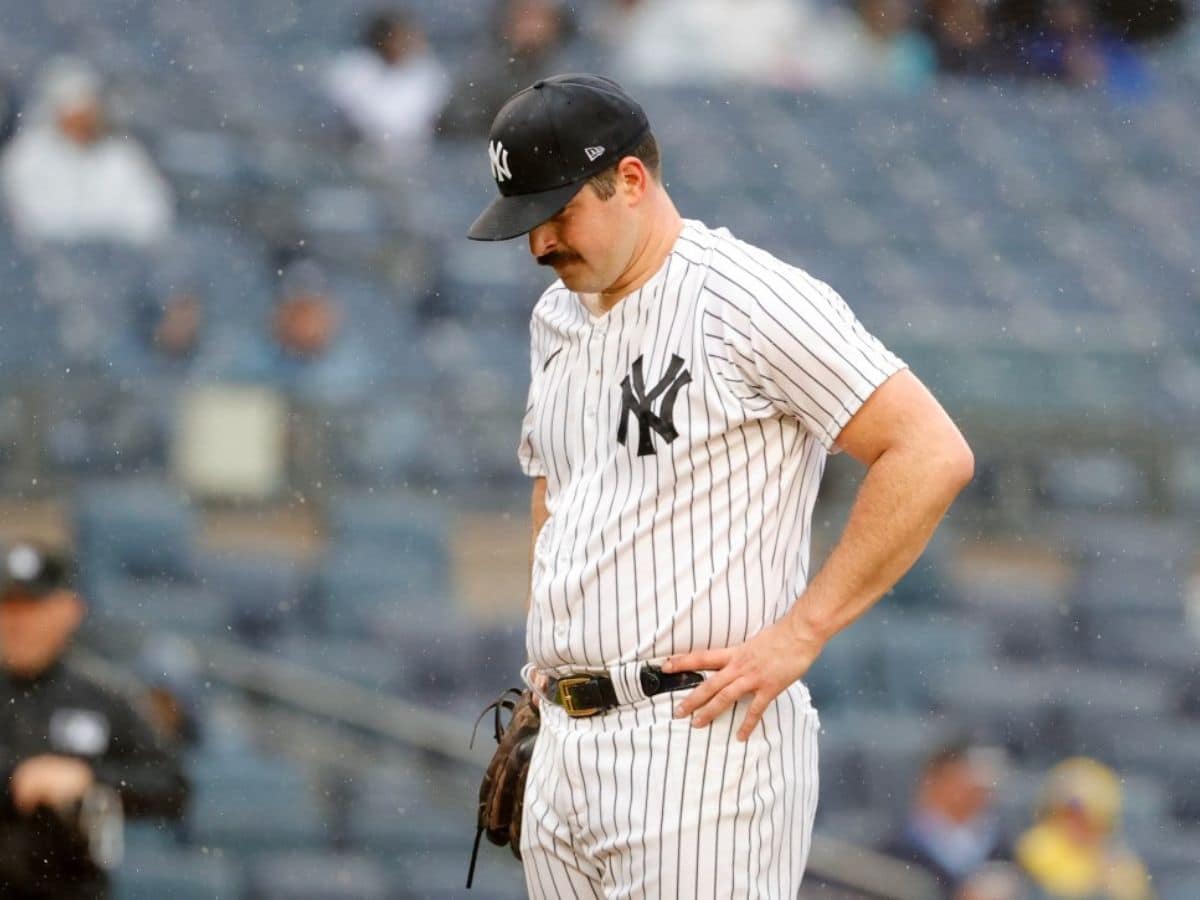 The question remains the same – can the Yankees bounce back from this humiliating season? The offseason would certainly give the answers and time for preparations. Several players are also expected to leave the franchise. One user would write "Fucking shame" in their response to their exit. Check out the other reactions from Twitter below.
A rubber game against the Blue Jays will be followed by two series against the Toronto Blue Jays and the Kansas City Royals. With the team currently at a 78-77 record, fans would be hoping they can finish the season with a positive winning record and on a high note.
In case you missed it: